Give Minnesota politicians credit for consistency. Their policies have Minnesota ranked #39 in both Economic Freedom of North America and Freedom in the 50 states.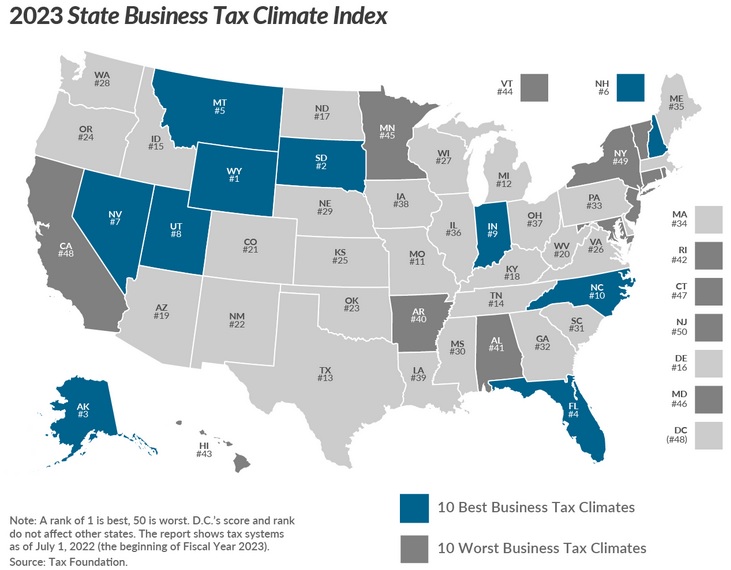 Those are ratings for overall economic freedom.
When looking specifically at fiscal policy, the state is in even worse shape.
The Tax Foundation calculates that Minnesota is only #45 in the State Business Tax Climate Index.
And the state's governor, Tim Walz, received a failing grade in the Fiscal Policy Report Card on America's Governors.
All things considered, Minnesota is not in good shape. That being said, it's always possible to go downhill.
That will probably happen because the left this year is using Minnesota as a laboratory for statist economic policies.
Here's some right-of-center analysis from the editors of National Review.
Minnesota has long been liberal, but with a frequently divided government that kept its radicalism tethered. …2022 was hardly a sweeping mandate. …The state senate went from a 34–33 Republican majority to a 34–33 DFL majority. On that slim basis, the DFL set out to turn the state overnight into a frozen California. The legislature, with the eager connivance of Governor Tim Walz, voted routinely in partisan lockstep to enact a wish list of left-wing radicalism. …a massive budget spree, blowing in a single session Minnesota's $17.5 billion surplus, most of it on spending and the rest on one-time "tax rebates" that will do nothing to improve the state's tax climate going forward. The state's $72 billion budget increases spending by 38 percent over 2022 levels, plus $2.6 billion in additional infrastructure spending that is heavily financed by debt. Pricey new programs were created, such as free public college (subject to a means test), universal free breakfasts and lunches for all students, up to twelve weeks of state-financed family and medical leave, expanded free-housing vouchers, and free menstrual products in schools. …Taxes on most Minnesotans will be going up to pay for all this. Gas taxes will be hiked by as much as five cents a gallon over the next four years. Sales taxes will increase by one percentage point. A payroll tax will be added to finance the family- and medical-leave program.
Not everyone is unhappy about these developments.
Here's a left-of-center perspective from E.J.Dionne of the Washington Post. He cites many of the same policies, but he argues that the state is moving in the right direction.
The avalanche of progressive legislation that the state's two-vote Democratic majority in the Minnesota House and one-vote advantage in the state Senate have enacted this year is a wonder to behold. …former president Barack Obama tweeted recently: "If you need a reminder that elections have consequences, check out what's happening in Minnesota." …while a two-year budget surplus of $17.5 billion set expectations "very high" for what could be done, $10 billion of it was "one-time money," meaning that programs had to be funded and revenue raised for the long term. …What makes Minnesota's experience this year unusual? State Democratic leaders said in interviews that as soon as they learned in November that they would have their first trifecta in a decade — meaning control of both chambers and the governorship — they decided they would not hold back to calculate the politics of every move.
So who is right, National Review of Mr. Dionne?
Regular readers won't be surprised to learn that I agree that it is a mistake to turn Minnesota into a "frozen California."
There are plenty of states with better tax policy, including neighbors with no income tax (South Dakota) or low-rate flat taxes (Iowa), so I expect we will see an increase in the rate of out-migration.
And if the productive people want warm weather as well, there are even more zero-tax options (Texas, Florida, etc) and flat-tax options (Arizona, North Carolina, etc).