The first four rounds of my New York vs. Florida contest (available here, here, here, and here) largely focused on Florida's superior economic policies and superior economic results.
So you won't be surprised to learn that Round #5 continues that tradition.
We'll start today's column with a remarkable comparison put together by the Wall Street Journal.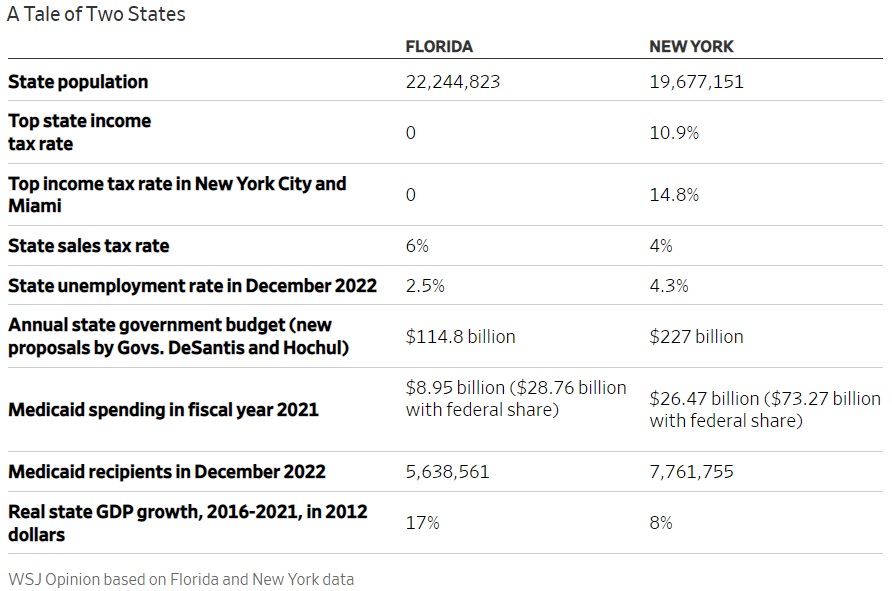 Notice that Florida now has more population (thanks in large part to interstate migration), yet New York's budget is twice as big.
That means a much higher tax burden.
And New York's onerous fiscal burden doubtlessly helps to explain why Florida has been growing so much faster, and also has a much lower unemployment rate.
The Wall Street Journal connected the dots as part of its editorial.
Comparative governance is a useful course of study, not least because bad governance is so costly to people and prosperity. We often write about the migration from the Northeast to Florida and other states, but sometimes the contrast is best illuminated with some data. …As recently as 2013 the two states had similar populations, but so many people have moved to the Sunshine State that it's now roughly 2.6 million people larger. Yet, believe it or not, Florida's state budget as measured in the latest proposals from the two governors, is only half the size of New York's. This is in part a reflection of their tax burden, which in Florida is much smaller. …Florida has no state income tax, while New York's top tax rate is 10.9%. In New York City, the top rate is 14.8%, while in Miami it's zero. …Florida's jobless rate was 2.5% in December, well below the January national 3.4% rate. New York's rate was 4.3%, tied with Alaska and Michigan for fifth worst in the country… State GDP growth in Florida in 2012 dollars from 2016-2021 was more than double New York's—17% to 8%. These comparative statistics…show that better governance yields better fiscal and economic results.
Amen.
I've written that there's a link between national policy and national prosperity.
The same is true for state policy and state prosperity.
P.S. A reader sent me a fill-in-the-blanks essay generator for leaving New York. It focuses on quality of life rather than public policy, but I nonetheless made some choices.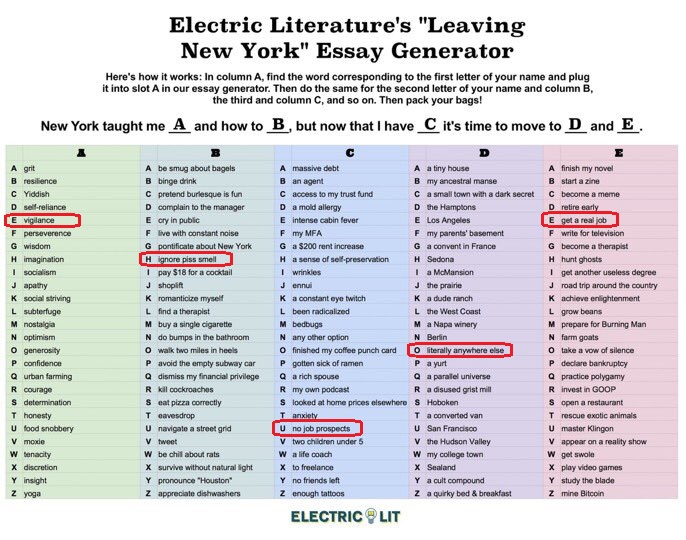 P.P.S. Another Florida advantage is a lower cost of living.
P.P.P.S. New York's absurd Medicaid spending (presumably enabled by this type of scam) is yet another reason to reform that money-pit program.