Time to add to the collection of humor about gun control.
We'll start with this observation from Ron Swanson (who periodically makes cameo appearances since he was TV's most famous libertarian) about the relationship between gun laws and crime rates.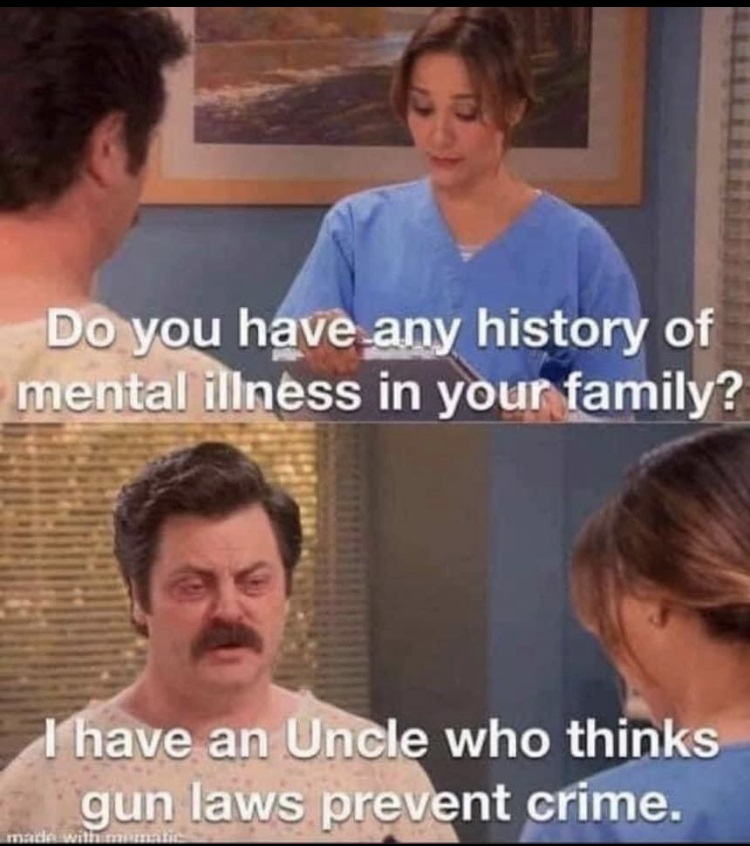 Next is a cartoon strip with an amusing twist.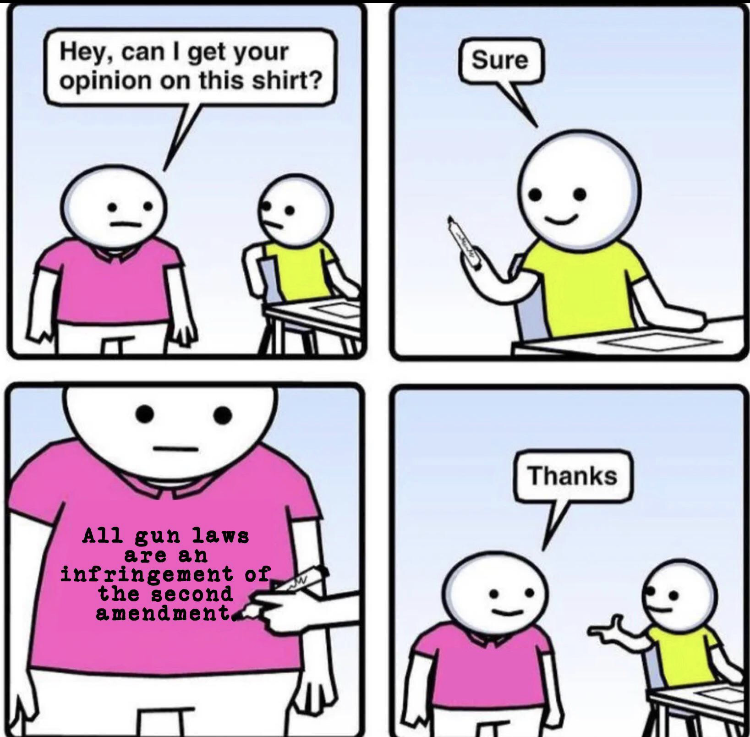 For what it's worth, I buy t-shirts that already have the right message.
Here's a hotel employee giving a much-needed wake-up call.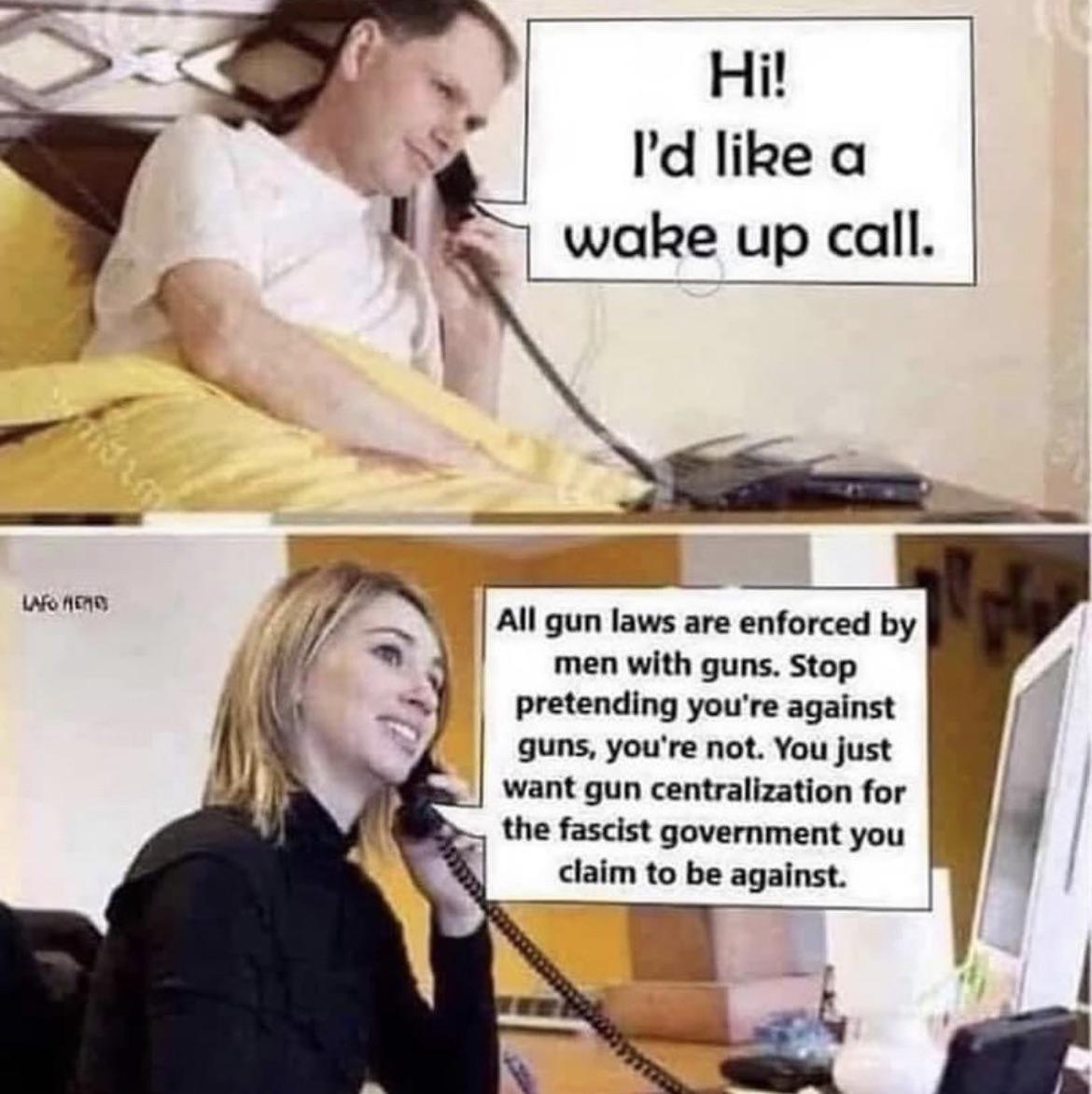 Our next item features a sensible observation from Elizabeth Warren, followed by an equally sensible observation from Dan Gannon.
Next, we have an example of the "slippery slope" in action.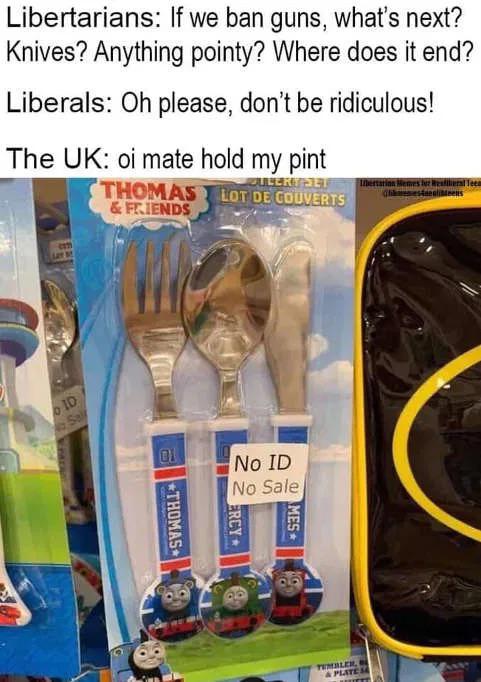 By the way, the above image is real. The United Kingdom has some of the world's silliest anti-gun policies, which were the gateway drug for absurd anti-knife laws (and even – I'm not joking – anti-teaspoon laws).
I've saved the best for last, as usual.
Here's "Fauxcahontas" getting a clever response from Meme Cat.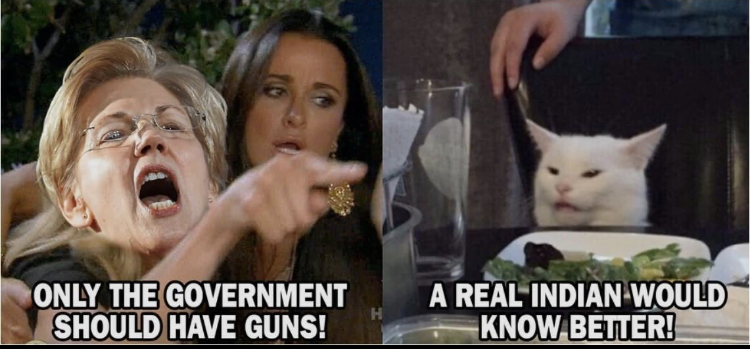 Just in case you don't get the joke, Senator Elizabeth Warren falsely claimed Indian ancestry, even using her fake-minority status to get preferential treatment.
P.S. I also recommend this mockery of Sen. Warren's approach to class warfare.