When CF&P released this video back in 2010, I never would have dreamed that a whole bunch of states (West Virginia, Arizona, Iowa, Utah, Arkansas, Florida, and Indiana) would adopt school choice about a dozen years later.
So what triggered the sudden explosion of interest in better education?
Ironically, we can probably thank the teacher unions.
Union bosses used the pandemic as an excuse to extort money from taxpayers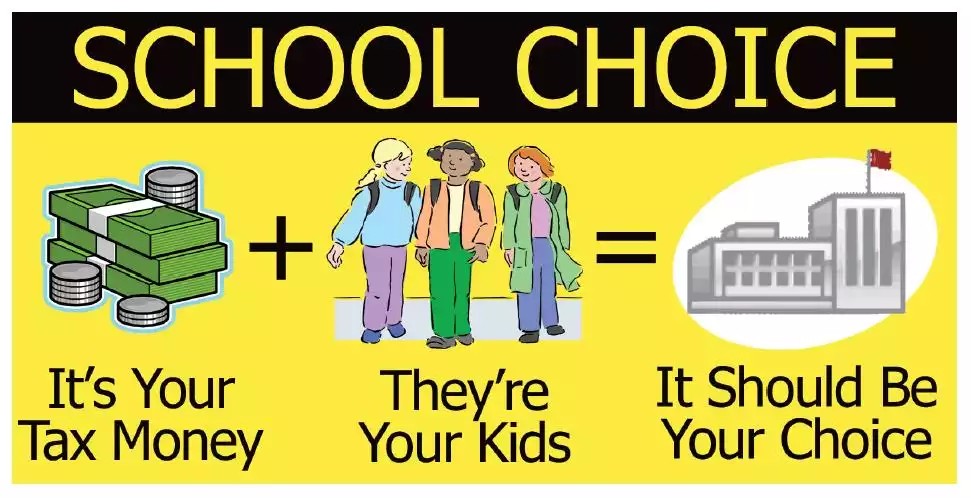 while also fighting to keep schools closed.
Moreover, because of remote education, parents got to see what their children were being taught (or were not taught) and often were not happy.
So rather than throw more money at a failing monopoly, they decided to opt for real reform. Fortunately, politicians in some states have decided to do the right thing (sometimes after a bit of electoral encouragement).
Now we can add another state to our list. Oklahoma's governor has just signed into law a plan that provides tax credits of between $5,000-$7,500 that parents can use to select the best educational option for their kids. Here are some details from Fox News.
Oklahoma became the 7th state to enact universal school choice on Thursday. Gov. Kevin Stitt signed private and homeschool tax credits that would make school choice universally available to all families. "School choice shouldn't be just for the rich or those who can afford it," Stitt said. Now it's available for every single family in the state of Oklahoma." …Relations between teachers unions and parents have soured in recent years, particularly in response to academic slowdowns across the U.S. in the wake of COVID-19-related school closures.  Widespread calls for school choice and parental rights have emerged after states implemented lockdown measures during the coronavirus pandemic. School choice became a salient issue after the COVID-19-induced lockdowns sparked a conversation on the scope of the government's authority and the type of content that should be taught to children from public school curricula.
This is great news for families. And taxpayers.
And not-so-great news for teacher unions.
P.S. I can't wait to see the 2023 version of this report.
P.P.S. For my left-leaning friends, there are very successful school choice systems in Canada, Sweden, Chile, and the Netherlands.
P.P.P.S. For my right-leaning friends, getting rid of the Department of Education would be a good idea, but the battle for school choice is largely won and lost on the state and local level.