After three editions in 2022 (here, here, and here), it's time for the first edition of gun control humor in 2023.
We'll start with this video from Babylon Bee.
Very clever. Reminiscent of the third item in this column from 2021.
Next we have a look at how Europeans and Americans respond to intruders.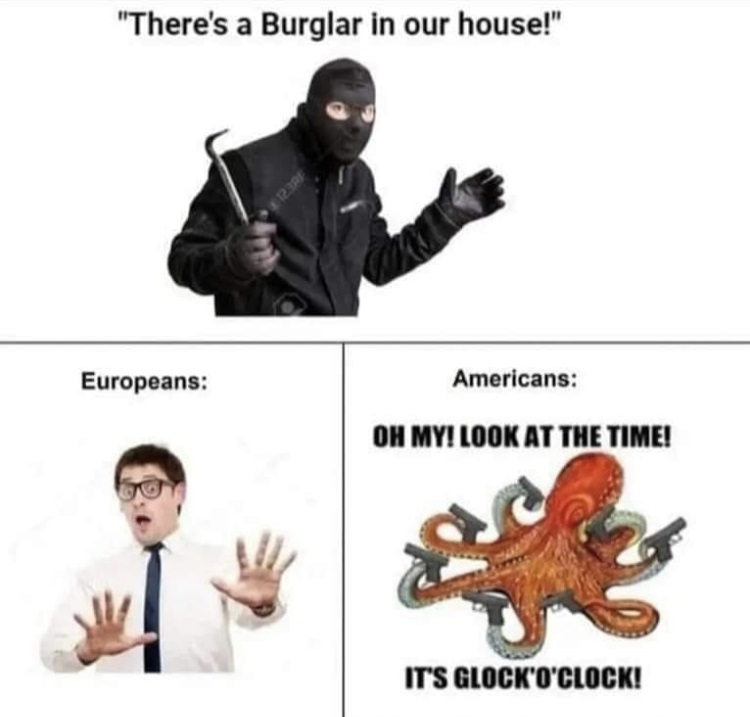 Reminds me of this comparison of Texans and Europeans.
Our third item shows a disappointed American father.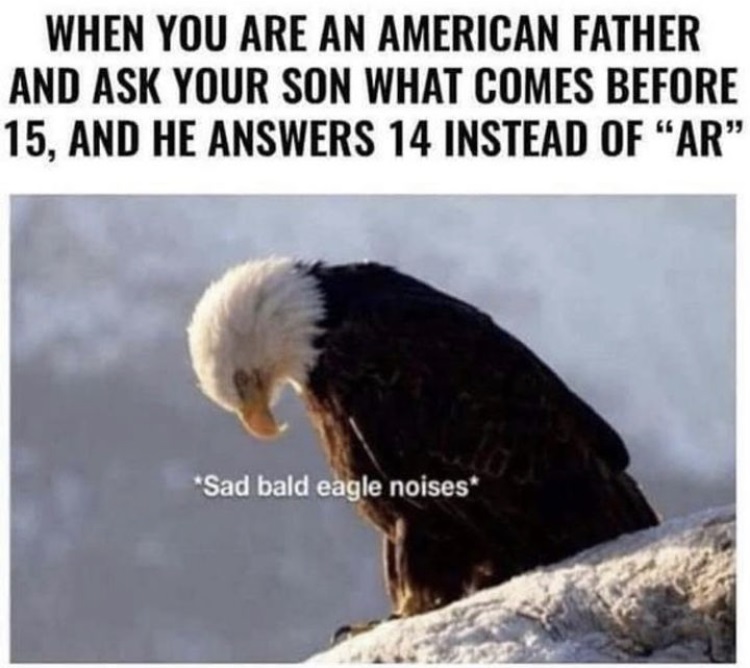 Since gun safety is an important issue, here's the number one rule to follow.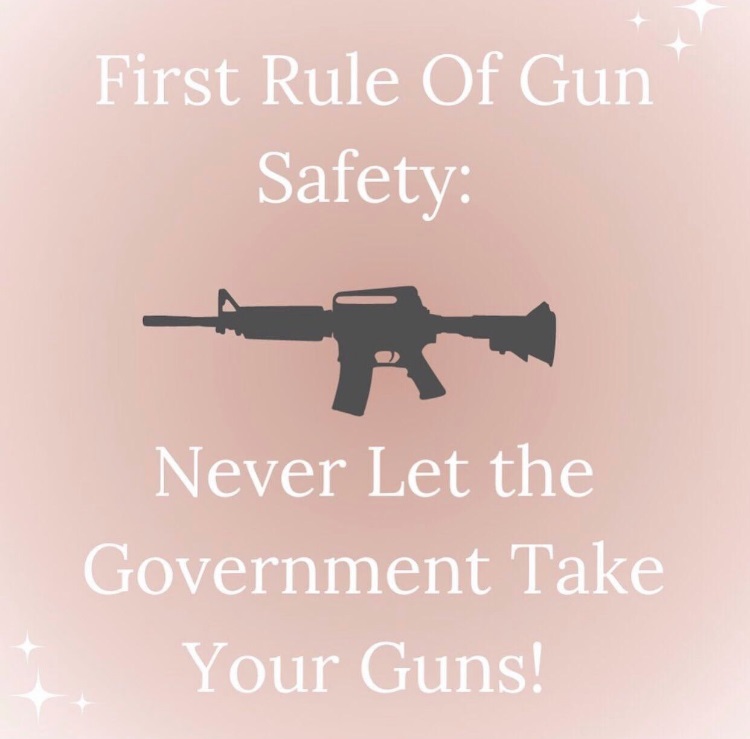 Last but not least, here's a reminder about a common link between two groups of bad people.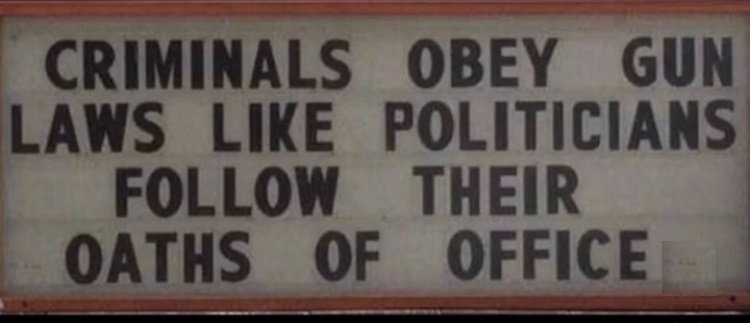 Regarding the final item, clever people have noted that there's not much difference between the two different groups.
P.S. For the full collection of gun control satire, click here.