As a public finance economist, I'm a huge fan of fiscal reforms such as a spending cap or a flat tax.
But, if asked to pick the reform that would have the biggest positive impact for the United States, I'd be very tempted to pick school choice.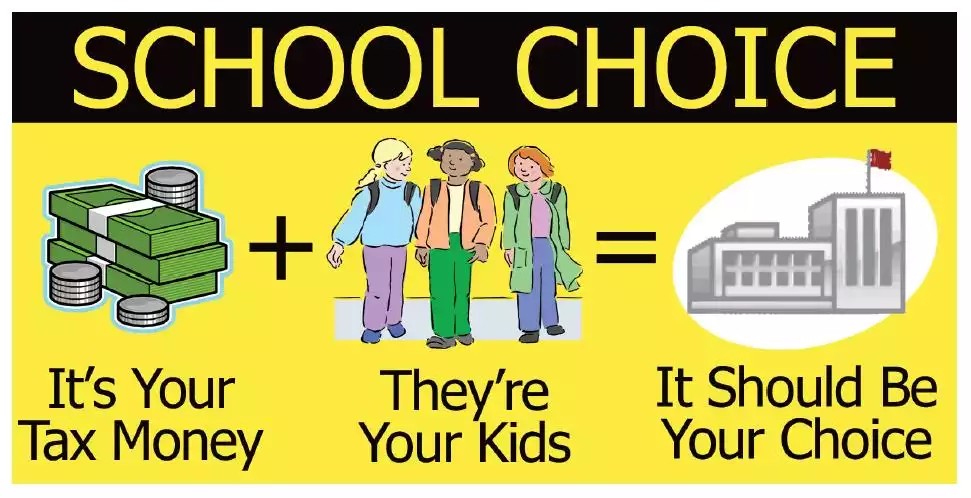 Largely because of the pernicious effect of teacher unions, government schools are doing a poor job of educating children. Especially considering the record amounts of money that's being dumped into the system.
Which is why I'm very excited that we're about to see a massive expansion of school choice in West Virginia.
The state legislature has enacted and the governor is expected to sign (fingers crossed!) legislation creating education savings accounts (ESAs) providing $4,600 per child.
These accounts, called Hope Scholarships, will be available to all families with kids in government schools (and every single new kindergarten student). Parents then can use the funds for private school tuition, homeschooling expenses, and a range of other approved items.
The state's leading think tank, the Cardinal Institute, has a primer on the issue.
ESAs allow parents to apply for eligible students to receive the state portion of education funds into a personal, parent-controlled account. Parents are then empowered to customize an education experience that meets the individual needs of their child, using their account to pay for approved services like tuition, therapy, tutoring, textbooks, and more. …the bill would extend ESAs to students who are enrolled in a public elementary or secondary school… parents will only be able to purchase approved items and services. This makes ESAs as—if not more—transparent than any other form of education spending. …The key aspect that distinguishes ESAs from vouchers is parent control and customization. Instead of the state sending funds directly from the state to a specific private school, the state instead deposits funds into a parent-controlled account. These funds can then be spent on wide array of approved education services, not only tuition
Corey DeAngelis and Neal McCluskey address some of the hot-button issues in an article for Reason.
West Virginia's public schools spend an average of $12,644 per child per year, while the estimated amount of funding that would follow the child under HB 2013 would be about $4,600. If the legislation becomes law, public schools would keep large amounts of funding for children even after they left, meaning they would end up with more money per child. …choice opponents in the state also are claiming that $4,600 is too low to cover private school tuition. But do those same people oppose Pell Grants just because they don't cover the full cost of attending many universities? …And $4,600 would actually go a long way in West Virginia as the average private school tuition in the state is just $6,068 and the average elementary school cost is $4,890. …The worst thing about anti-school choice myths is that they disproportionately prevent the least advantaged from access to much-needed education options.
Amen to the last point.
School choice should be the civil rights issue of the 21st century since black and brown kids are the biggest victims of the government school monopoly.
I'll close by observing that teacher unions traditionally have done a very good job of protecting their monopoly. Every time I think a state is poised to make progress on school choice (most recently in Pennsylvania and Colorado), the unions dump tons of money into campaigns so they can maintain their privileges.
Assuming West Virginia's Republican governor, Jim Justice, doesn't betray children by unexpectedly vetoing the legislation, the union win streak will have ended.
P.S. Here's a video explaining the benefits of school choice.
P.P.S. There's international evidence from Sweden, Chile, Canada, and the Netherlands, all of which shows superior results when competition replaces government education monopolies.