I wrote a few days ago about how some New York Democratic politicians have awakened to the fact that it's not a good idea to be too greedy.
After all, if taxes are excessively high, the geese with the golden eggs can simply fly away – and that can mean less tax revenue.
But I warned that saying no to additional tax increases was a necessary but not sufficient condition.
…the "good news" from New York is that politicians want to freeze the current (very bad) policy in place. That's better than galloping faster in the wrong direction, of course, but a far cry from what's needed.
Here's some evidence for my assertion, courtesy of some new data from the Census Bureau. Like we saw last year, New York continues to lose population compared to the rest of the country.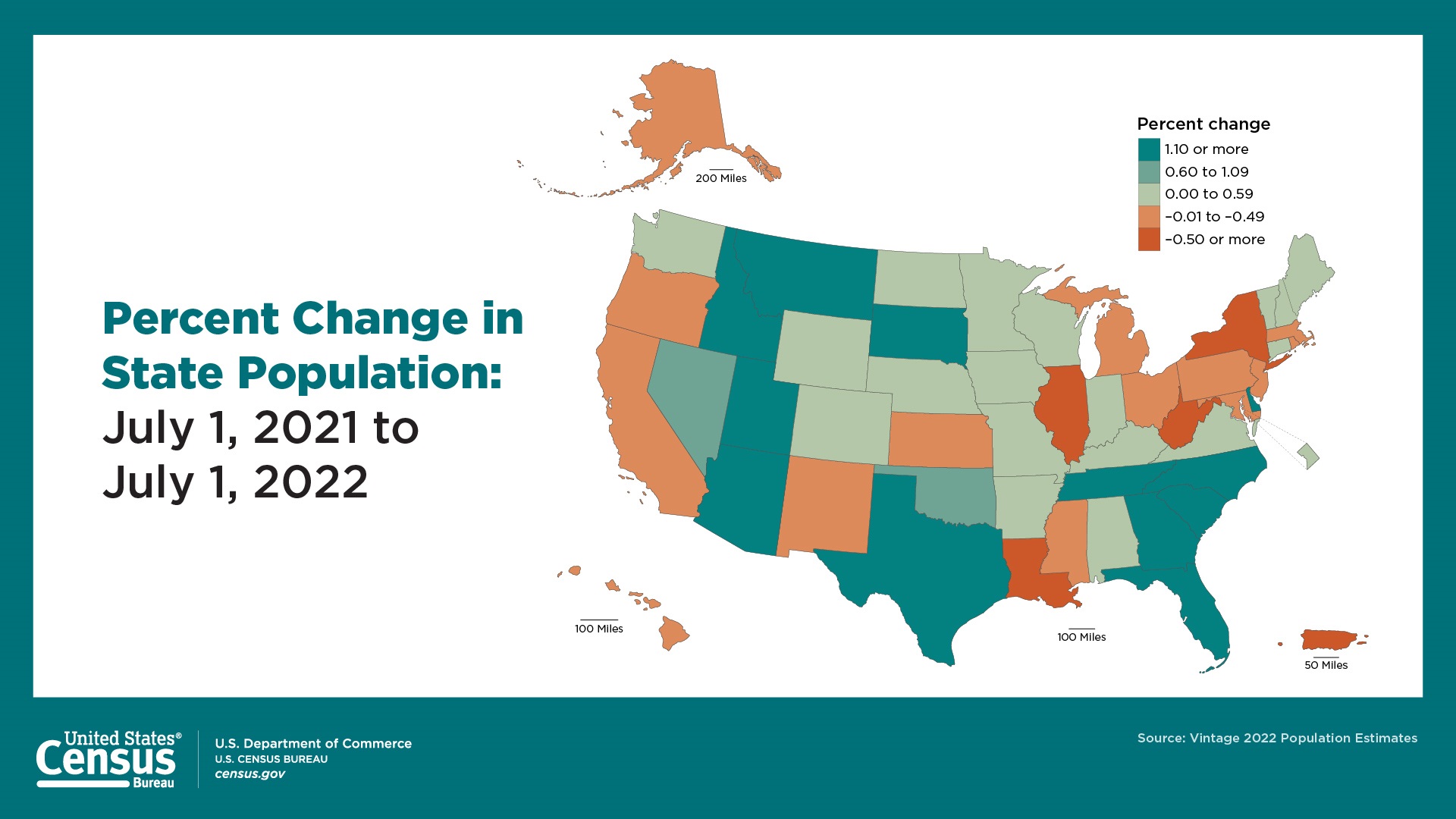 Unsurprisingly, Illinois shows up again as a state with very high levels of out-migration as well.
John Phelan of the Center of the American Experiment put together a ranking of the states based on these annual population changes.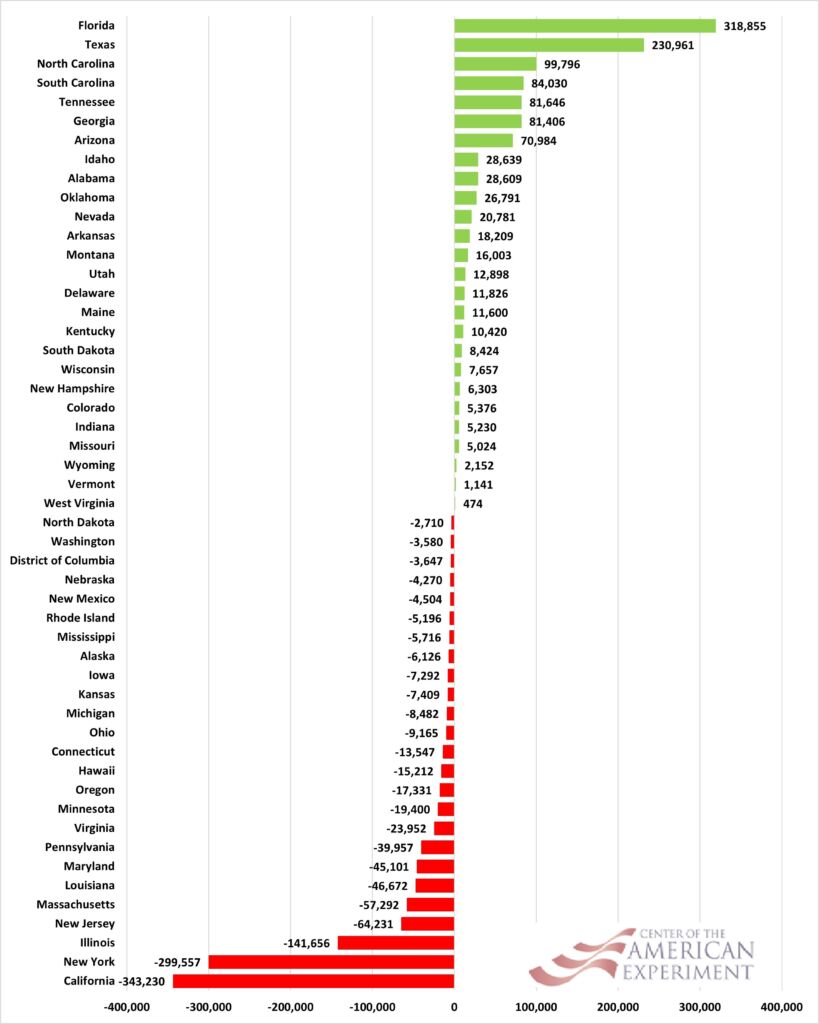 Obviously, people move between states for reasons other than economic policy, but it's impossible not to notice that there's an overall trend of red states gaining people and blue states losing people.
In other words, state economic policy matters.
P.S. In the past, skeptics used to claim that state migration trends were simply a story of people moving to states with better climates. That presumably is part of the story, but notice how California (the state that arguably has the nation's best climate) is now a net loser and routinely gets mocked for driving away jobs and people.