Looking at the dismal performance of the FDA, CDC, and WHO, the obvious takeaway from the pandemic is that big government doesn't work very well.
Indeed, that was the point of a five-part series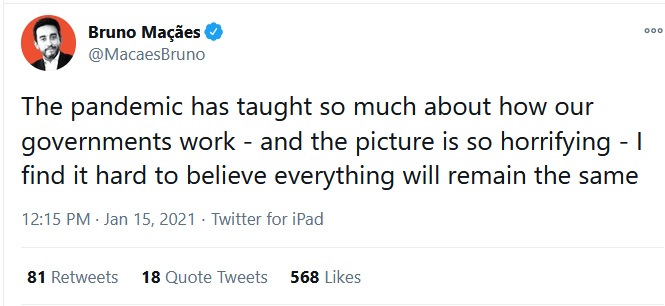 (see here, here, here, here, and here) on the topic.
One implication of all this analysis is that it's almost always a good idea to let the private sector take the lead.
Which is why businesses rather than governments should decide whether to impose vaccine requirements.
Today's column is motivated by two stories, the first of which is from ABC News. It involves a Texas hospital that is getting sued because it requires employees to be vaccinated.
Over 100 employees have joined a lawsuit against Houston Methodist hospital in Texas for requiring all employees to get the COVID-19 vaccine. The network, which oversees eight hospitals and has more than 26,000 employees, gave workers a deadline of June 7 to get the vaccine. If not, staffers risk suspension and termination, according to the lawsuit. …The complaint cited that forcing employees to get the vaccine violates Nuremberg Code, a medical ethics code which bans forced medical experiments and mandates voluntary consent. …Houston Methodist…released a statement in response to the lawsuit Friday, saying 99% of the network's employees have been vaccinated. "It is unfortunate that the few remaining employees who refuse to get vaccinated and put our patients first are responding in this way."
Our second story is from Florida.
Here are some excerpts from a Washington Post column about whether cruise ships operating out of Florida can exclude non-vaccinated passengers.
Cruise lines see vaccine requirements as their quickest path back to sailing from the United States. But Florida, home to the largest operators and busiest cruise ports in the world, has passed a law saying those companies are not allowed to ask passengers for proof of vaccination status. …Jim Walker, a maritime attorney..called the vaccine law "singularly the greatest impediment to the resumption of cruising in the state of Florida." …DeSantis told reporters that he wanted cruise lines to operate and be able to make decisions about how they want to handle health and safety rules — within certain parameters. …he said even if some people were okay with the idea of having to prove that they were vaccinated to take a cruise, "it will not stop at that."
Simply stated, I believe in property rights. The hospital should have the liberty to require vaccinations as a condition of employment and cruise ship companies should have the liberty to require vaccinations as a condition of taking a cruise.
It doesn't matter, buy the way, whether I think the hospital or the cruise ship companies are making wise choices. I'm not a shareholder, so my opinion is irrelevant.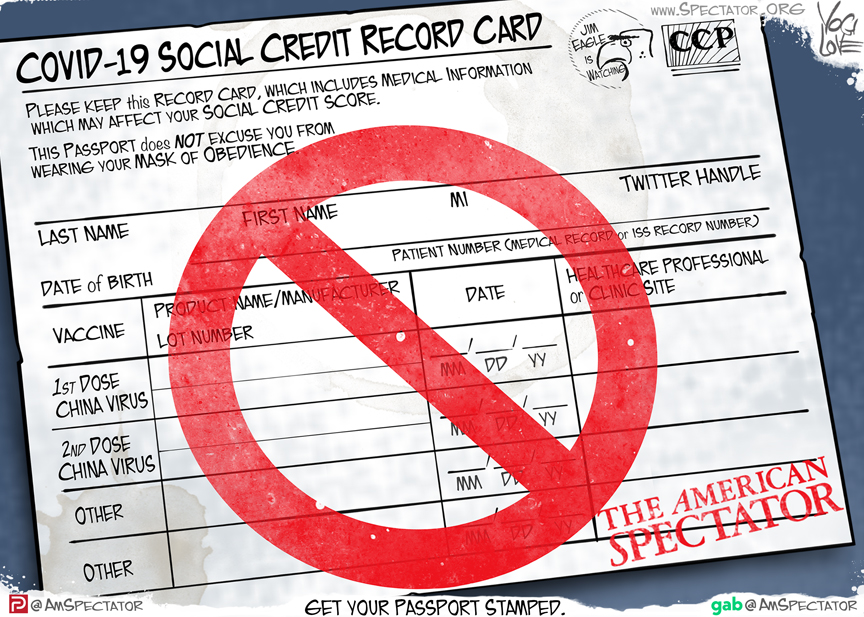 I do have the right, of course, to decide whether to seek a job at the hospital, or to choose to be a patient there. Likewise, I also have the right to choose whether go on a cruise, or whether to seek a job on a cruise ship.
In both cases, I can make my choices based on whether I like their vaccine policy. Or for any other reason.
I'm a free person and the people running companies also have freedom. If we don't mutually agree to a transaction, it doesn't happen.
It's called "freedom of association," and it's a principle of a free society.
The bottom line is that there should be no philosophical objection to "vaccine passports" in the private sector.