I've written many times about demographic change and the implications for public policy – both in the United States and around the world.
Simply stated, it will be increasingly difficult to maintain tax-and-transfer entitlement programs in societies where people are having fewer children and people are living longer.
I'm raising this issue because I spoke on this topic earlier today at an e-symposium organized by Trends Research in Abu Dhabi, UAE. Here's a slide with my main message.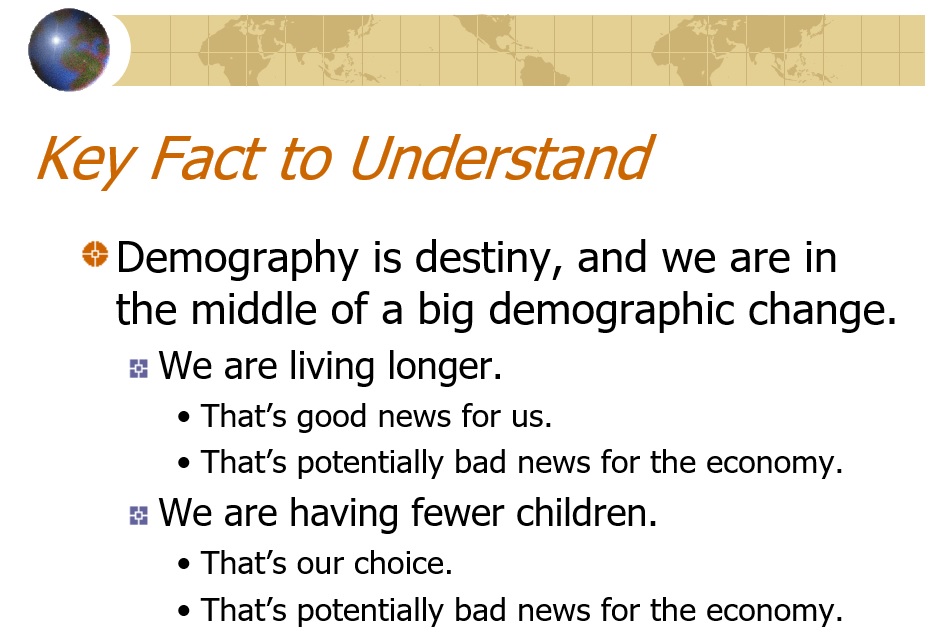 Why is it bad news from an economic perspective?
As I noted in the next slide, tax-and-transfer entitlement programs for the elderly (most notably Social Security and Medicare in the United States) become harder to finance when there are lots of beneficiaries and too few taxpayers to support them.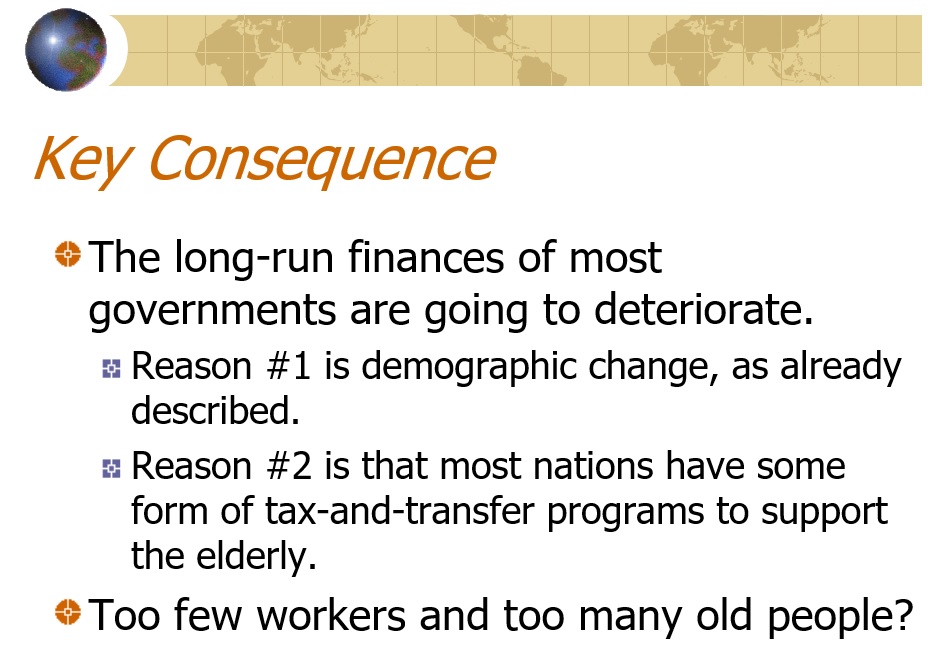 So what's going to happen in various nations when the irresistible force of more beneficiaries meets the immovable object of fewer taxpayers?
In my presentation, I pointed out that there are only three potential solutions.
I explained that higher tax burdens and higher debt levels would not be economically prudent.
The right approach is genuine entitlement reform, but I freely admitted that this "pre-funding" model probably won't happen.
Here's the relevant slide.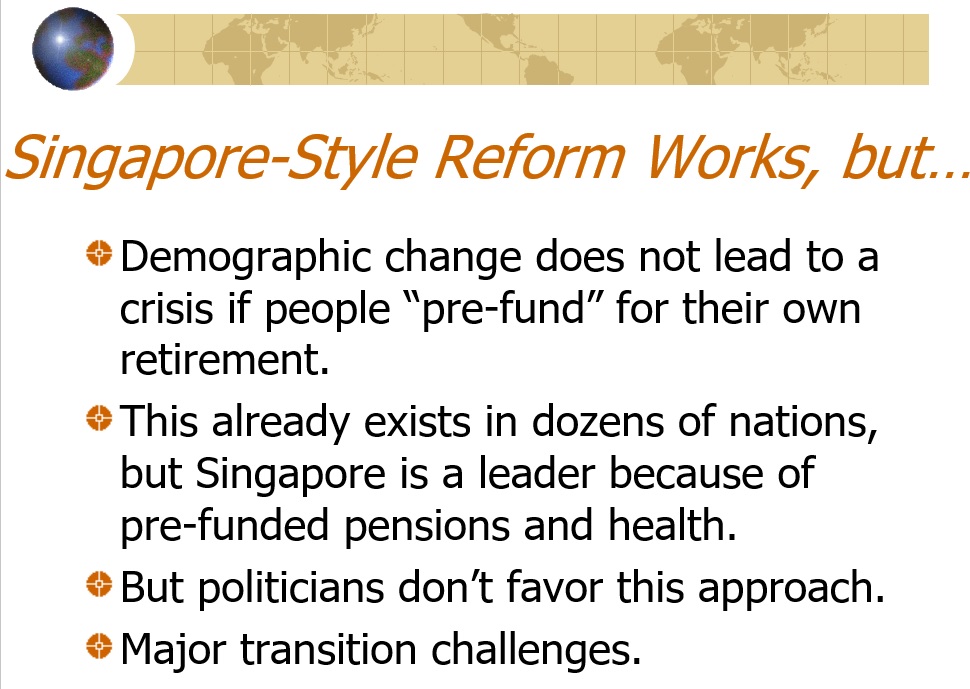 By the way, Singapore is the role model for pre-funding, but many other nations have adopted that approach for retirement income (such as Israel, Denmark, Switzerland, Hong Kong, Netherlands, Faroe Islands, and Sweden).
Unfortunately, most nations are heading for a demographic iceberg (including the U.S.) but I fear few of them will enact the reforms that are needed to avert a bad outcome.