I warned a few days ago that Gabirel Boric would be bad news if he won Chile's presidential election. Well, he won, and now we're going to find out whether he will repeal the policies that made the country successful.
He definitely seems to be another "leftist savior," as described in this video.
At best, Chile has elected someone as bad as Kirchner in Argentina.
The worst-case scenario is that Boric will be an utter disaster, like Chavez or Maduro from Venezuela.
If you want more details about the election results, Las Últimas Noticias put together this helpful graphic.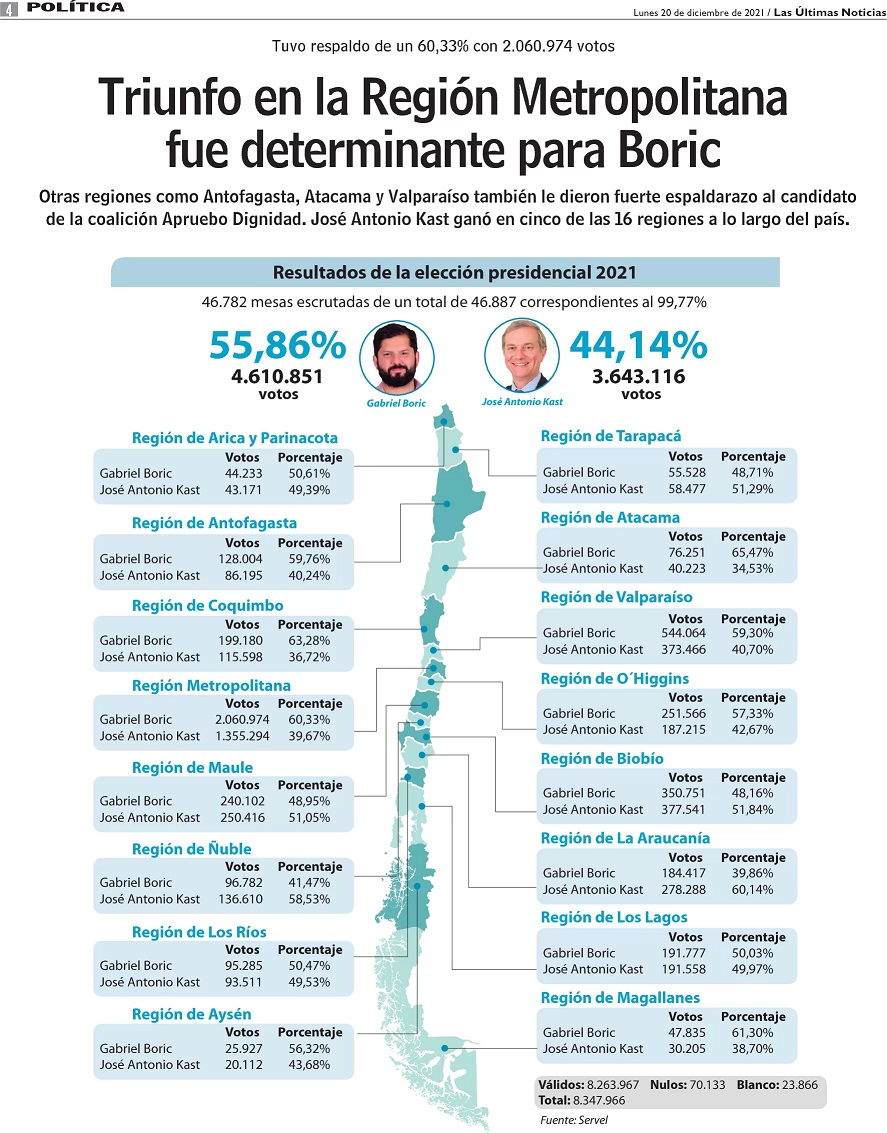 I had predicted a 54-46 Boric victory, but these results are even worse.
But what's really depressing is that Latin America – and the world – is going to lose a role model.
Chile was already declining because of the soft leftism of two recent presidents, Michelle Bachelet and Sebastián Piñera, and it seems almost certain that this degeneration will accelerate as Boric pushes a hard-left agenda.
I'm especially worried about damage to the nation's system of personal retirement accounts.
I'll close with a personal observation that people sometimes challenge me to point out successful libertarian nations.
I have traditionally responded by stating that there's no such thing as a pure libertarian country, but that we have some great success stories if we focus on comparative policy.
Sadly, I can't really use Hong Kong as an example any more, and now it looks like I'll have to drop Chile off my list. So my fingers are crossed that nothing bad happens to Switzerland, Estonia, New Zealand, or Singapore!