I have a four-part series (here, here, here, and here) that explains why it's much better to focus on fighting poverty rather than fretting about inequality.
I also think that our friends on the left who fixate on inequality are mostly motivated by an ideological desire for bigger government (or an ideological desire to hurt the rich).
Helping the less fortunate seems to be – at best – a secondary concern for them.
But let's not worry about deciphering their real motives and instead look at why their approach is misguided.
Here's a tweet from Gabriel Zucman, who (along with Thomas Piketty) is one of the most widely cited crusaders for class-warfare policy.
He is upset that the richest people in the world earn a lot more than the poorest people, and he obviously wants people to view these numbers as scandalous (and, with a reference to colonialism, maybe even subliminally racist).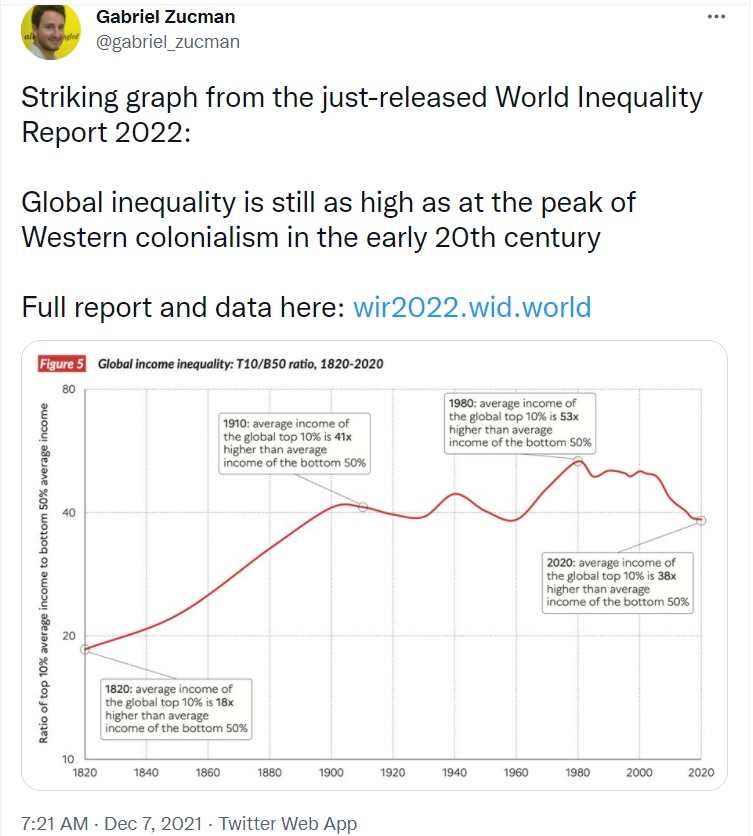 If the economy was a fixed pie, maybe there would be something scandalous in Zucman's data, but that's not the case.
What we're really seeing in these numbers is that some nations in the 1800s got much richer thanks to capitalism, and that meant their citizens enjoyed much higher levels of income.
But what about the rest of the world, you may ask?
This brings us to the counter-tweet of the year for 2021. Scott Winship of the American Enterprise Institute responded to Zucman and called attention to a statistic that deserves far more attention.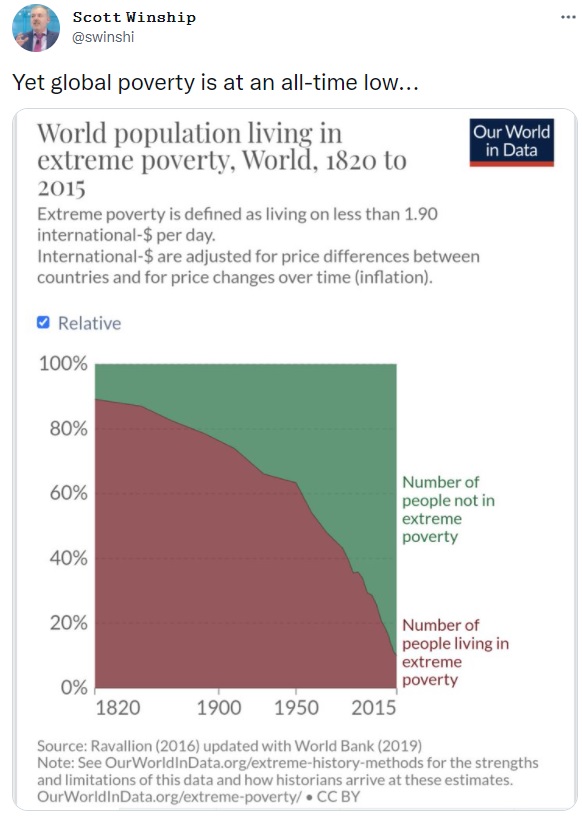 As far as I'm concerned, every decent and good person should celebrate the information in Swinship's chart and view the information in Zucman's chart as irrelevant.
Or, maybe those numbers are relevant, but only in that they tell us that some low-income countries still have lots of room to grow.
But I suspect Zucman would not be in favor of the good policies that would be needed to help poor nations converge with rich ones.