One of the best things about 2021 was the fact that Congress did not approve Joe Biden's economically debilitating plan to raise taxes and expand the welfare state.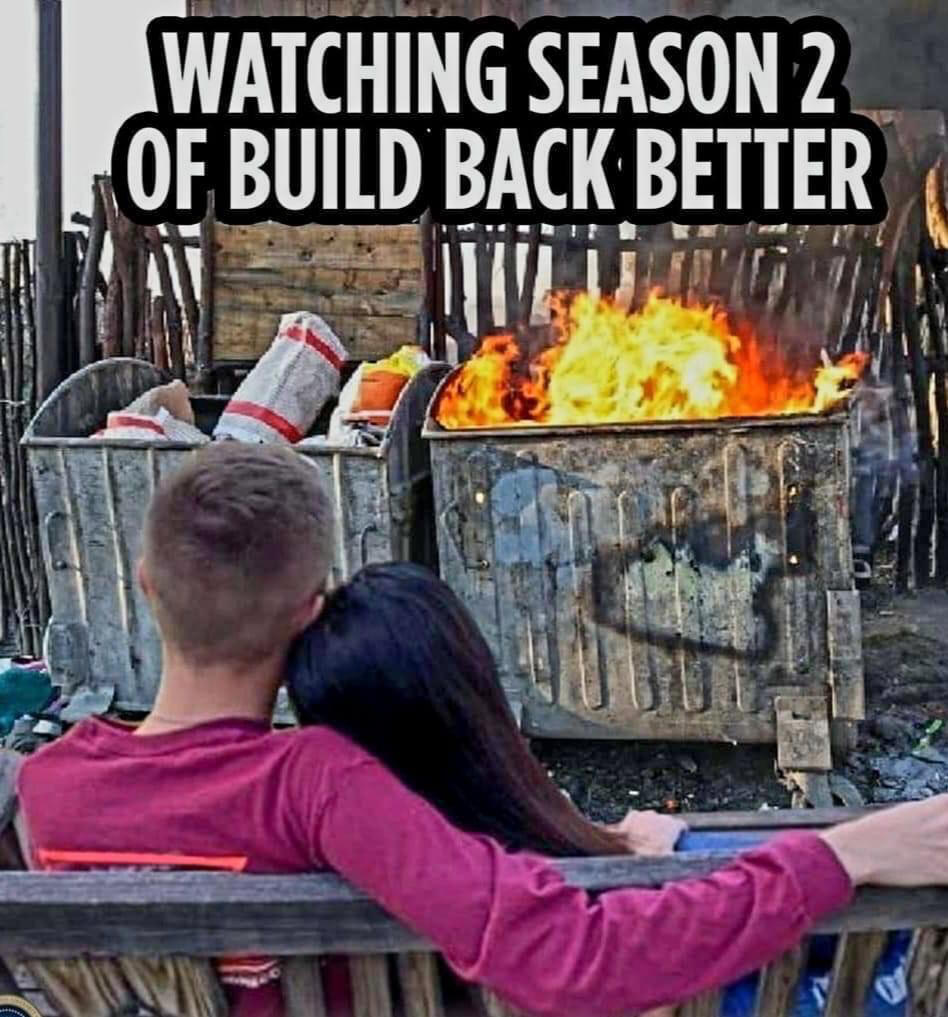 His so-called Build Back Better plan was a very bad mix of class-warfare tax policy and redistributionist spending policy.
But one of the worst things about 2022 may be the reincarnation of a slimmed-down version of Biden's plan.
Simply stated, the "slimmed-down version" of a terrible piece of legislation is bad news – even if it is possible to envision something even worse.
The Wall Street Journal's editorial on the package illustrates why it is bad news that Senator Joe Manchin is trying to rescue Biden's statist agenda.
As the economy slouches near recession, Majority Leader Chuck Schumer and West Virginia Sen. Joe Manchin…unveiled a tax-and-spending deal that they call the Inflation Reduction Act. Is their aim to reduce inflation by chilling business investment and the economy? …A more accurate name would be the Business Investment Reduction and Distortion Act since that will be the result of its $433 billion in climate and healthcare spending, and $615 billion in new taxes and drug price-control "savings."
The editorial highlights four terrible provisions.
First, there's a big tax hike on American companies, with the biggest tax hike on firms that make new investments.
…the 15% minimum tax on corporate book income…will slam businesses whose taxable income is lower than the profits on their financial statements owing to the likes of investment expensing.
For all intents and purposes, politicians would be creating a second type of corporate income tax.
Heavy compliance costs for the business community, of course, but the rest of us probably care more about the estimated loss of 218,000 jobs according to the National Association of Manufacturers.
Second, there are corrupt "green energy" provisions that will degrade America's energy efficiency and security.
…the bill's $369 billion in climate spending, most of which is corporate welfare. …All of this will steer private investment into green energy at the cost of reduced investment in fossil fuels. Wind and solar subsidies are already creating distortions in power markets that make the electric grid less reliable and energy more expensive. The expansion of subsidies will compound these problems.
If you want to know why this is bad, just remember Solyndra.
Third, the legislation imposes back-door price controls on the pharmaceutical industry.
The bill will require the Health and Human Services Secretary to "negotiate" Medicare prices—i.e., impose price controls—for dozens of drugs. But the $288 billion in putative savings are fanciful. Manufacturers will hedge potential future losses by launching drugs at higher prices. …The bill will also discourage investment in innovative treatments that could reduce future healthcare spending.
For those of us who value the development of new drugs to fight problems like cancer and Alzheimer's, this is very bad news.
Fourth, a very corrupt internal revenue service is rewarded for its bad behavior.
Speculative revenue of $124 billion will also come from an $80 billion boost for the IRS. Most of this will finance more audits. The rich can afford more tax lawyers, but middle and upper-middle class Americans will be inclined to settle IRS claims, however meritless, lest they spend even more to defend themselves.
P.S. I can't resist sharing one final bit of information.
If you peruse the Joint Committee on Taxation's analysis of the bill, you'll find that Joe Biden is breaking his promise not to raise taxes on people making less than $400,000 per year.

Not that anyone should be shocked. I have repeatedly explained that the big spenders need to pillage lower-income and middle-class household if they want to finance bigger government.