Even though mocking politicians is one of my favorite activities, I just noticed that I've only shared one column of anti-politician satire this year. And that's after sharing four versions (here, here, here, and here) in 2021.
So let's try to catch up with some new jabs at our lords and masters.
We'll start with some eternal wisdom from Steve Harvey.
The next three items will stay with the theme of greedy and grasping politicians.
Starting with this cartoon.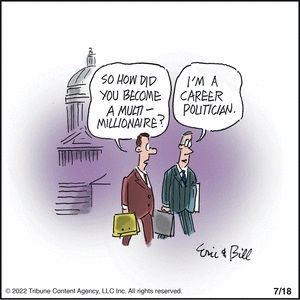 Followed by this cartoon strip.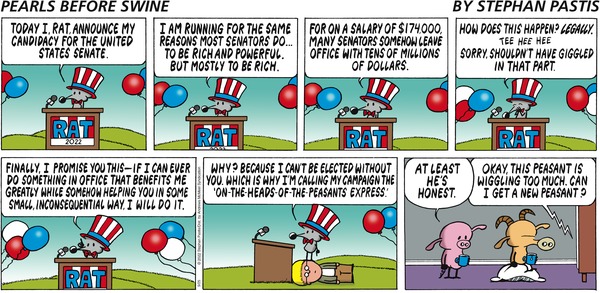 And here's one more, though I actually suspect the opportunities for graft as a governor are greater.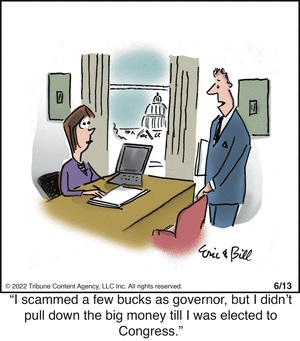 Let's conclude with a reminder that elections sometimes don't matter.
Though, given my background, it would show "big-spending politician" rather than "corrupt politician" if I created this meme.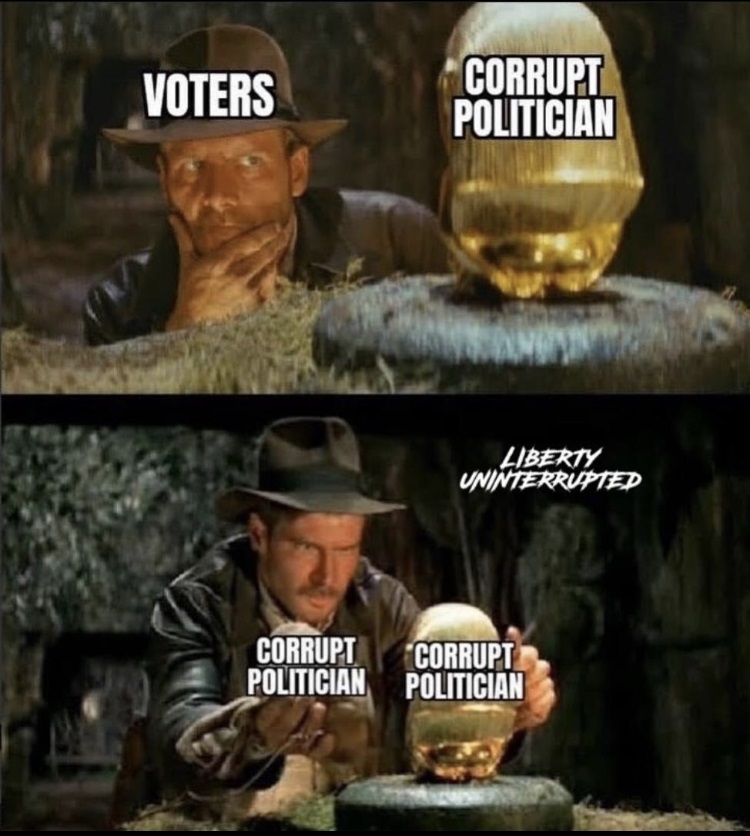 To be fair, however, a Venn diagram of big spending politicians and corrupt politicians would have a very high degree of overlap.