What accounts for Switzerland's "improbable success"? How did a small, land-locked nation with few natural resources become so successful?
Switzerland routinely ranks very high in international comparisons of economic liberty, so that means that there are many good policies.
But since I'm a public finance economist, I think this map from the Tax Foundation helps to explain why Switzerland is a role model. As you can see, the tax burden on workers is dramatically lower than in other European nations. Indeed, Switzerland is almost 10 percentage points lower than the next-closest country.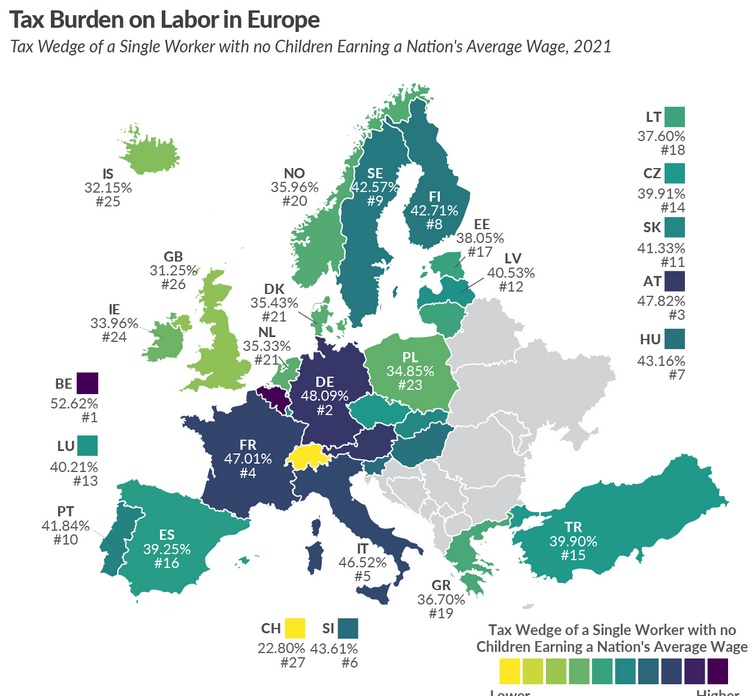 The map shows the tax burden on a single worker with no dependents, but you find a similarly large gap when looking at the tax burden on a four-person household.
By the way, Switzerland's value-added tax is far lower than any other European nation, so ordinary workers aren't being indirectly pillaged (and tax "progressivity" is very low in Switzerland, so high-income workers are not being pillaged, either).
How does Switzerland succeed in maintaining a relatively low tax burden?
Well, it's easy to keep taxes under control when there are limits on the burden of government spending.
And, thanks to the nation's very effective spending cap, you can see from this OECD chart that Switzerland is in a far stronger position than most European nations.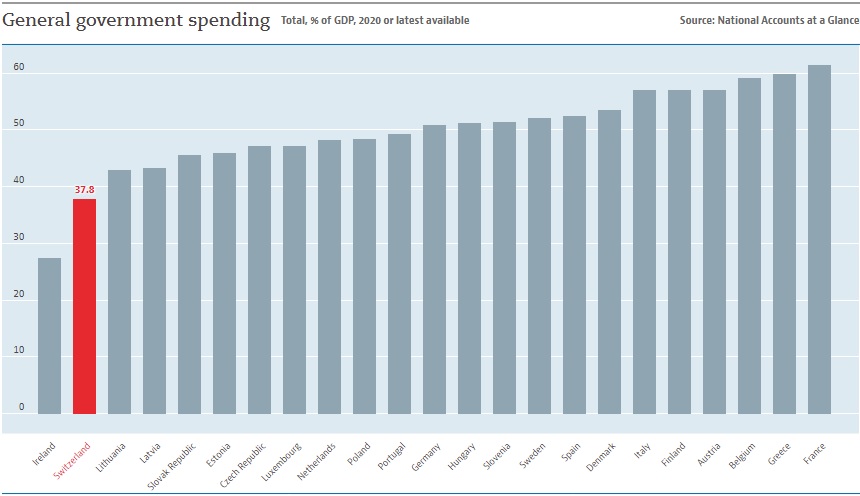 So kudos to Switzerland, which is sometimes thought to be the world's most libertarian nation.
P.S. The Swiss also deserve praise for maintaining federalism, as well as their private retirement system.
P.P.S. Ireland also is a success story, but it's not as good as suggested by the above chart.