My all-time favorite example of bureaucracy humor is this Spanish-language video (with English subtitles!).
But this clip from Yes Minister also captures how bureaucracies operate.
And if you want another reason why bureaucrats don't like initiative, this cartoon provides the answer.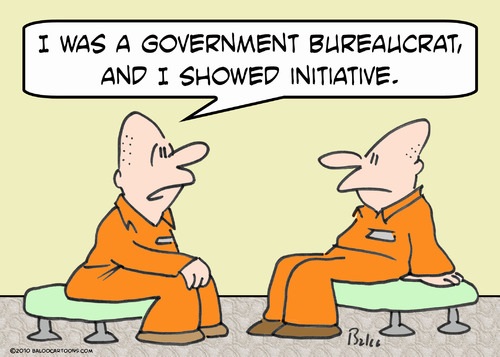 Our third item shows that you need the correct angle to understand the life of bureaucrats (sort of like these six images).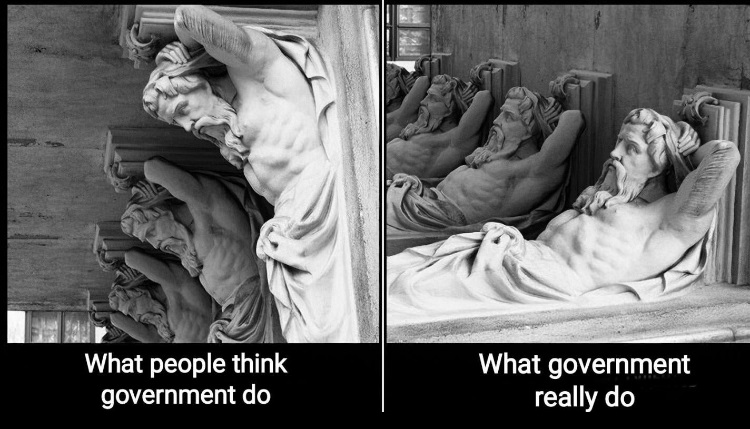 Our next item shows featherbedding in action.
Never hire one person when you can make it a three-person job (or a lot more if you're in California).
My final (and favorite) item is this cartoon strip. I don't know if it's a parody (like this one) or real, but it does show how bureaucratic pay scales operate.

Quite funny, though not for taxpayers.
P.S. If you want more, we have a joke about an Indian training for a government job, a slide show on how bureaucracies operate, a cartoon strip on bureaucratic incentives, a story on what would happen if Noah tried to build an Ark today, a top-10 list of ways to tell if you work for the government, a new element discovered inside the bureaucracy, and a letter to the bureaucracy from someone renewing a passport.