I will be very happy if politicians reject Biden's tax-and-spend agenda because they realize it will undermine U.S. competitiveness and reduce American prosperity.
But I'll be pleased if they simply reject his budget because they're scared of voters.
And that may be the stronger factor. Gallup released new data on how Americans view big government, and my friends on the left won't be happy.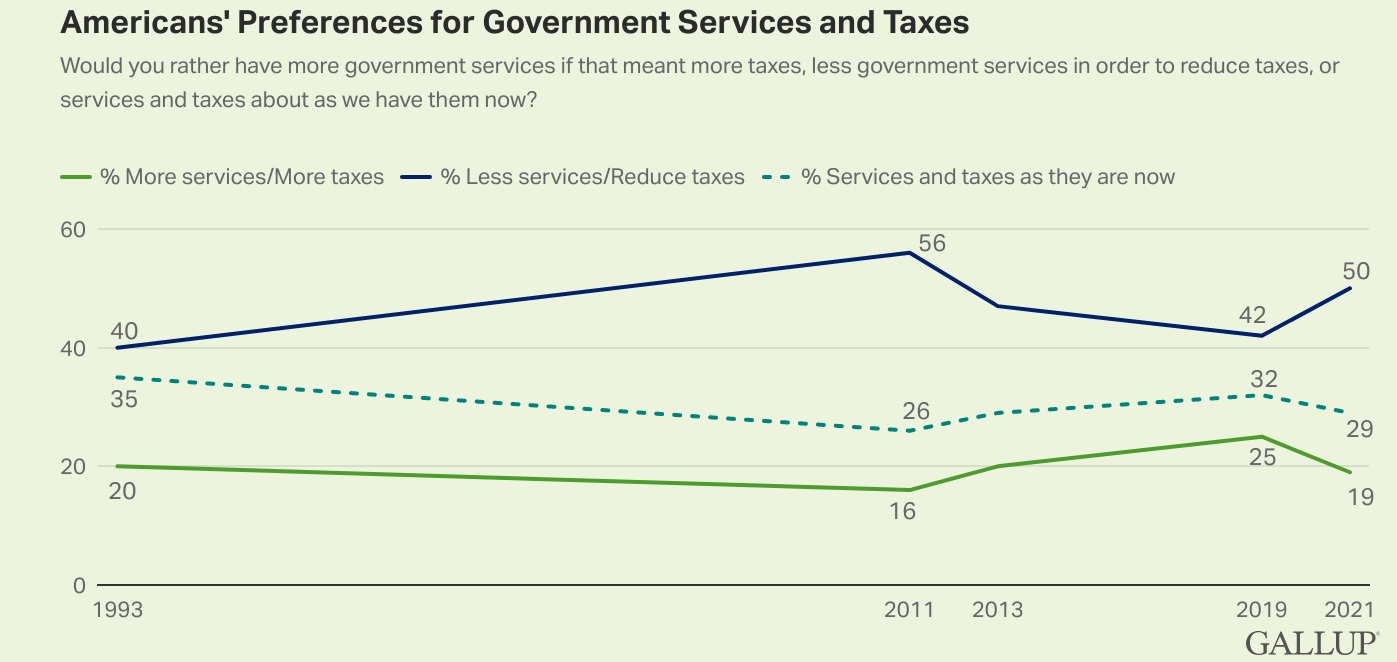 For what it's worth, I wish 80 percent of respondents preferred less government, but I'll accept 50 percent.
Especially since only 19 percent want more government.
And here's some related data on whether people want government to do more or do less.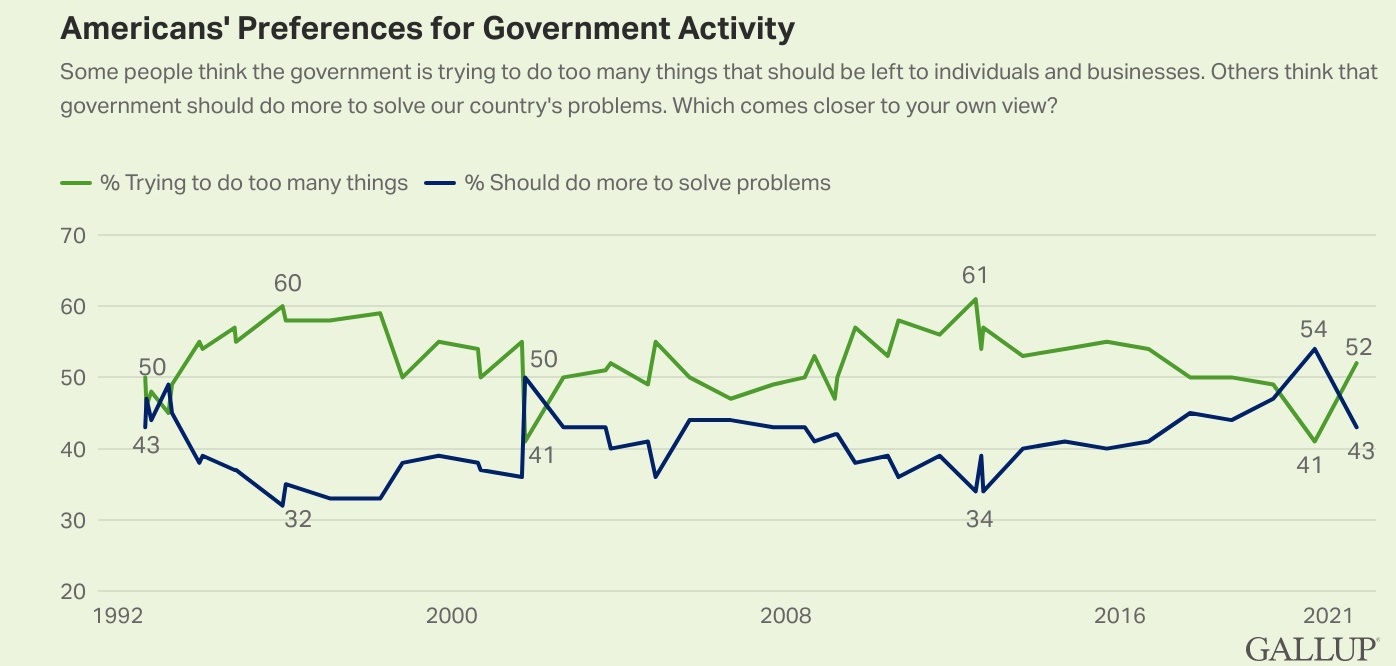 Once again, 52 percent is far too low.
But at least we don't have the bad results from last year.
Interestingly, independents have turned sharply against big government.
These results are grabbing attention in Washington.
In some cases, people are happy, as illustrated by this column by Tarren Bragdon for National Review.
Manchin is taking stands that enjoy broad public support. …he's advocating policies that align with the views of a clear majority of Americans. Manchin is a man of the mainstream — not just the West Virginia mainstream, but the national mainstream. …Gallup's 2021 research shows that more than three-quarters of Americans are concerned about federal spending and deficits, with about half worried "a great deal." A spring Ipsos poll found that three out of four Americans think too much national debt will hurt the economy. …an April CivicScience poll, a stunning 87 percent of American adults expressed concerns about rising inflation. …Morning Consult found this week that only 35 percent of voters want the child tax credit made permanent, while 52 percent want it to expire.
In other cases, people are unhappy, as shown by this column by Catherine Rampell for the Washington Post.
Inconvenient but true: Americans want government to do less. Not more. Democrats cannot afford to just hand-wave this problem away. …the nation was again grappling with trying circumstances when this poll was conducted last year. …the public demanded more from the government. If there are no atheists in a foxhole, there are fewer libertarians in a pandemic. Fast-forward to today. Gallup conducted this poll again a month ago — and found that the share saying government should do more to solve problems has fallen back down to earth. …This is likely to present a problem for the Democratic Party, which is trying to pass a cradle-to-grave expansion of the welfare state.
Here's Ms. Rampell's repackaging of some of the polling data, which is helpful since it shows the big drop in support for statism by independents.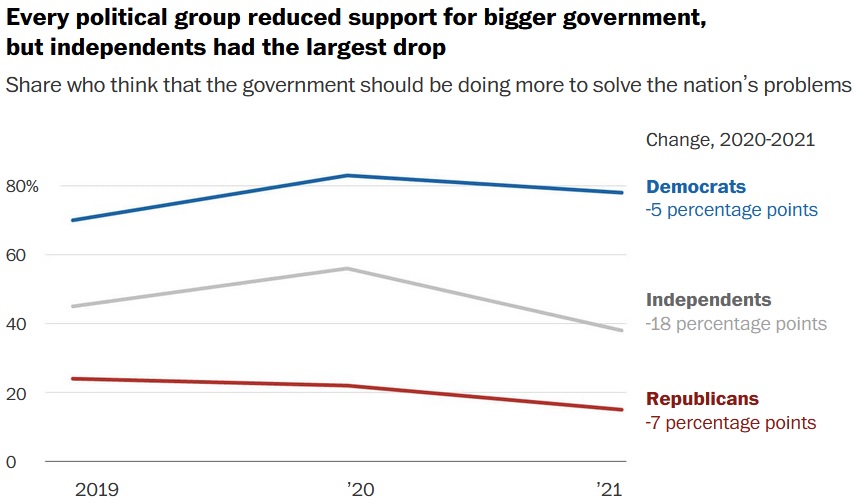 The bottom line is that I'm not a big fan of basing public policy on opinion polls.
But I also try to be practical. Biden fiscal agenda would be very bad for the United States.
It makes no sense to copy Europe's welfare states when living standards on the other side of the ocean are significantly lower than they are in America.
So if politicians vote against higher taxes and more spending because of public opinion, I won't complain (even though I wish they made sensible decisions because they read International Liberty).