There are many serious objections to Biden's unilateral student loan bailout (I included a poll with six potential answers in this column).
And I'm sure I'll write more serious columns about the issue, whether focused on the specific problem of the bailout or the broader issue of how student loans enable colleges to increase tuition (the third-party payer problem).
Today, though, let's enjoy some gallows humor.
We'll start with some satire directed at the people who think others should pay for their mistakes.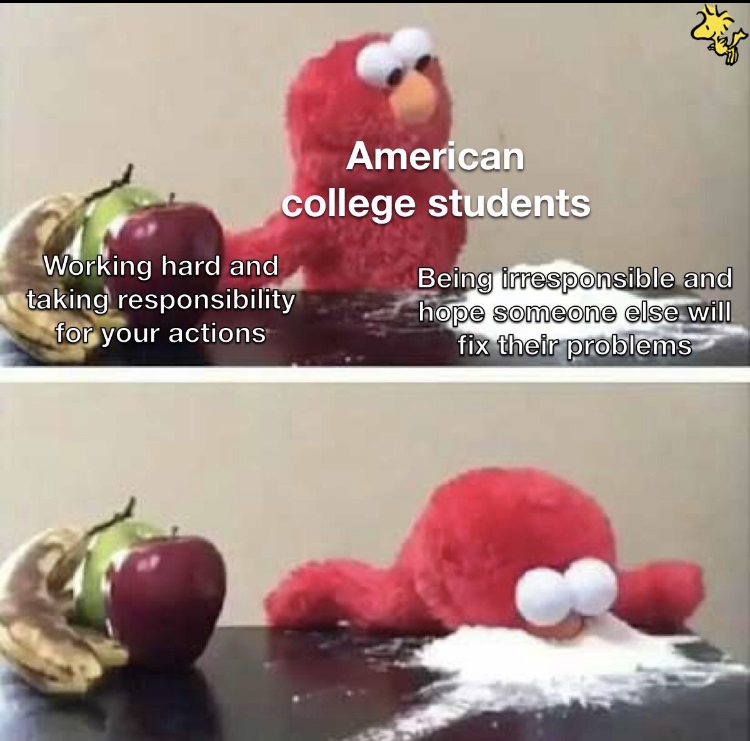 Here's another meme with the same message.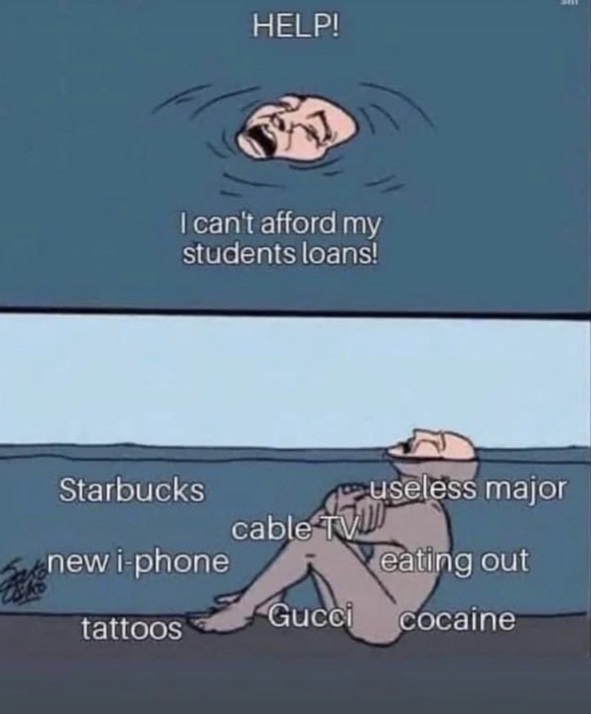 Next, we have a couple well-to-do college graduates explaining the benefits of the bailout to someone who only finished high school.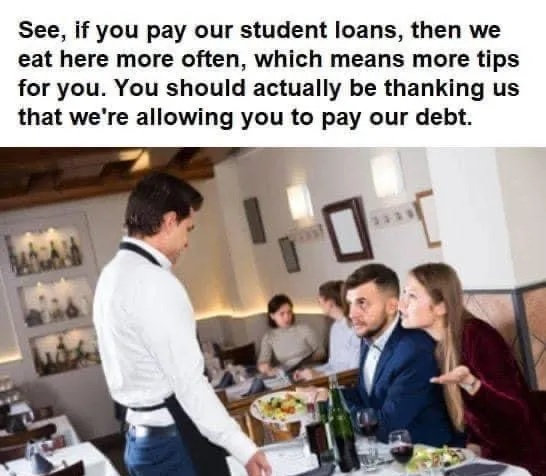 As you might expect, the satirists at Babylon Bee have weighed in.
One local plumbing contractor, Sam Caughorn, is really looking forward to paying the tab on his neighbor's $89,000 gender studies degree. "Listen, I'm just a plumber," he said. "I didn't go to college, but I work hard and support my family. I don't know about all that high-falutin gender stuff they teach in college, but I'm sure it must be important since it's so expensive! Happy to help out another person in need." According to studies, there are millions of white girls working at coffee shops across the country while struggling under the crushing student debt they acquired by irresponsibly obtaining college degrees that gave them no marketable job skills. …Local gender studies major Amber White is looking forward to having all her debt forgiven, thanks in part to the contributions of plumbers like Sam Caughorn. "I'm so thankful for the generosity of our Democrat leaders!" she said. "They really look out for the little folx. Also, down with capitalism and white men!"
One of my oft-repeated jokes is that I'm a lesbian trapped in a man's body.
Well, here's a bailout version of that sophomoric humor.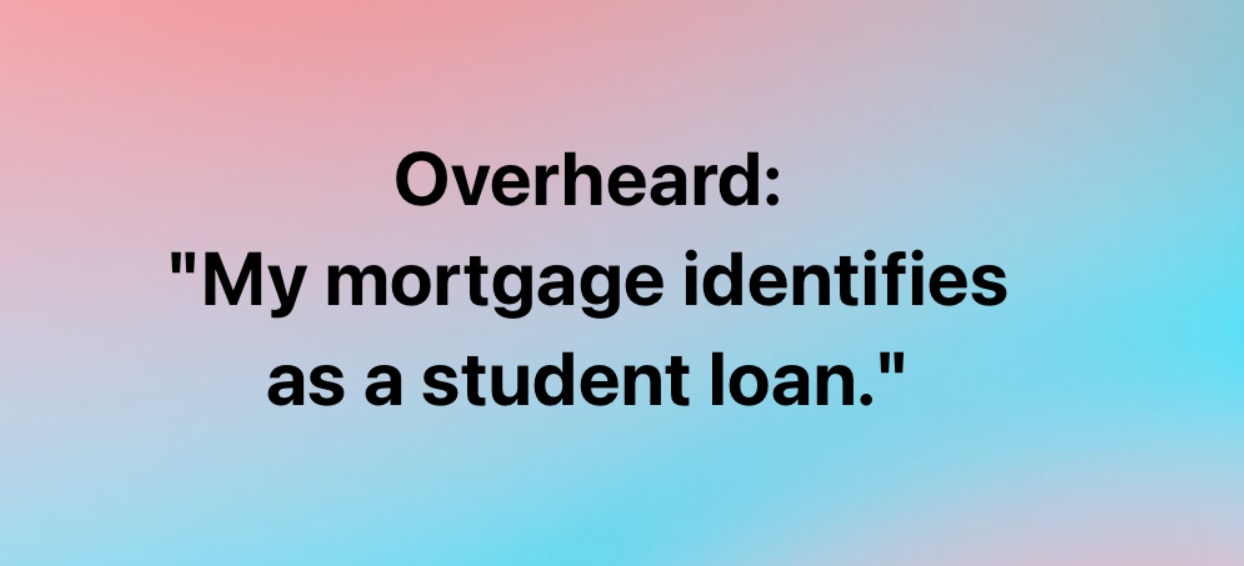 But why stop with mortgage? Surely other types of debt deserve forgiveness?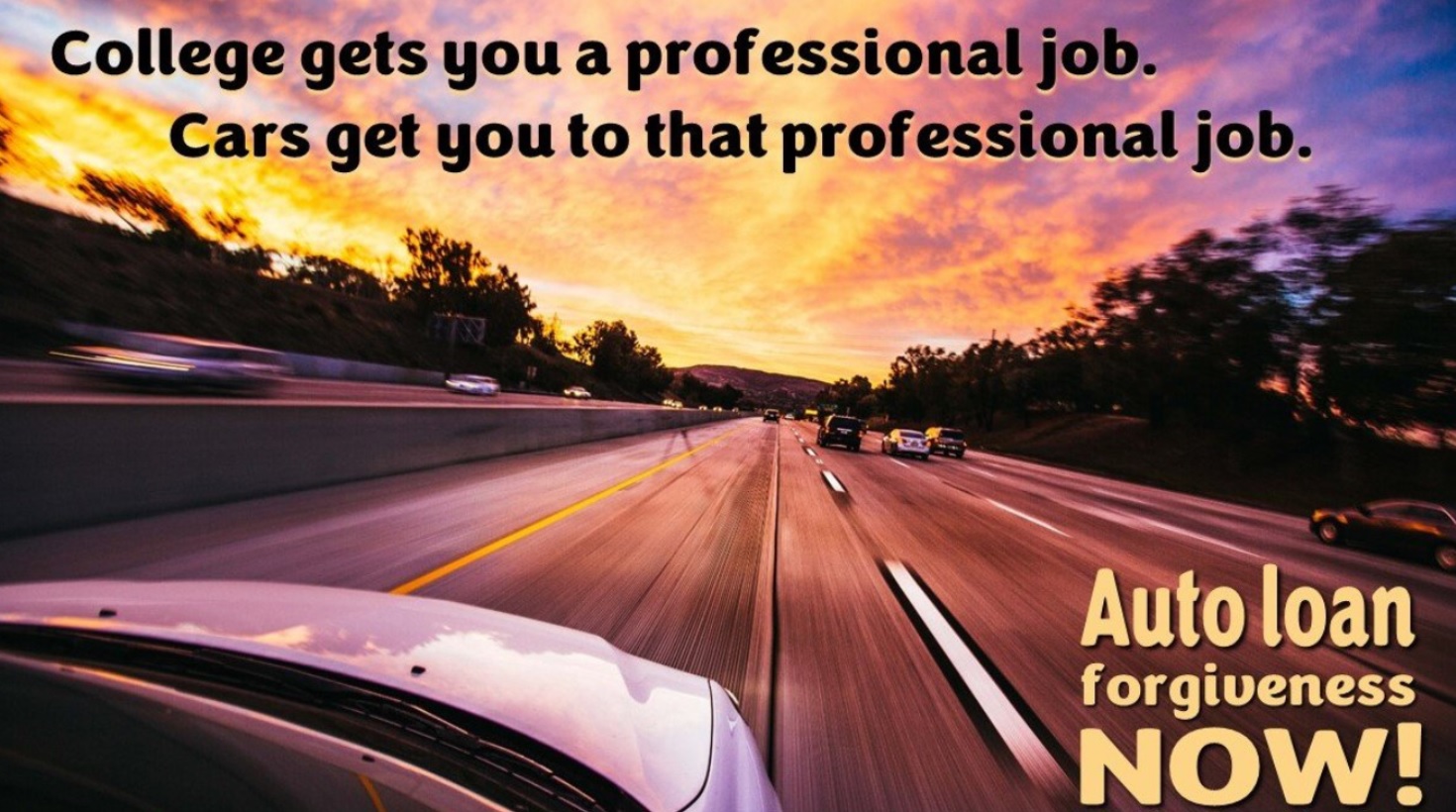 There are many villains connected to this issue, most notably callow politicians such as Biden.
But colleges and universities must be thanking their lucky stars that so few people are focusing on their role.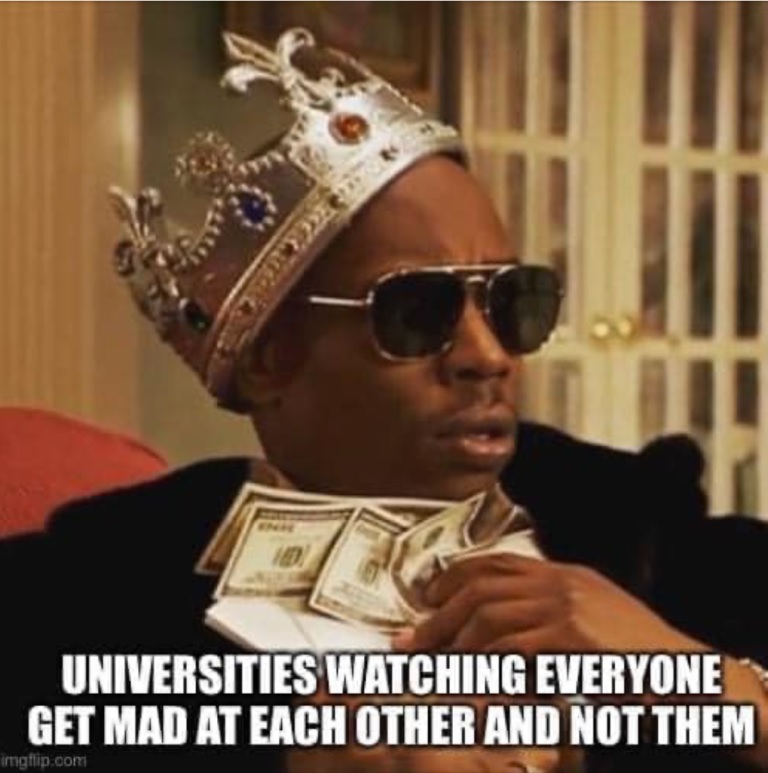 As is my tradition, I've saved the best for last.
Here's an updated look at the oft-used equality-equity meme.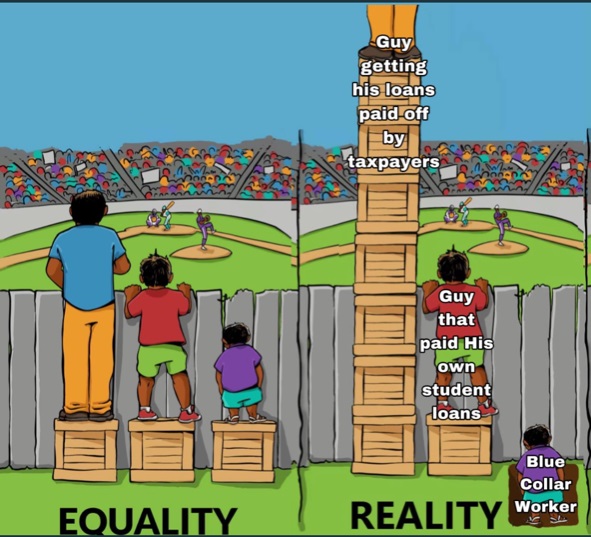 I'll close with one serious point.
As a general principle, redistribution is economically harmful since it penalizes work and subsidizes idleness.
But it becomes disgusting and morally offensive when it takes money from the less fortunate and gives it to those with more wealth and income. And that's the net effect of Biden's student loan bailout.