Redistribution is a bad idea primarily because of economics.
People getting handouts have less incentive to be productive and people paying taxes to finance that spending have less incentive to be productive.
That translates into less economic output, which means lower living standards.
But there's another reason to be concerned about redistribution. I worry that it erodes societal capital (i.e., the traits such as work ethic, self reliance, etc, that are associated with successful societies).
What happens, for instance, when politicians convince people that have a "human right" to other people's money?
It would be very difficult to be optimistic about a society where most people have that mindset.
This is why I'm very pessimistic that there will ever be a meaningful economic rebound in nations such as Greece and Argentina.
Simply stated, too many people thing they have a right to government-provided goodies. Which means, of course, that they think they have the right to live off the labor of others.
Let's look at an example.
Remy Tumin reports in the New York Times that Scottish politicians have decided that there is a human right to tampons and sanitary pads.
Period products are now free to anyone in Scotland who needs them, nearly two years after the country's Parliament approved a landmark piece of legislation. The initiative makes Scotland the first country in the world to provide free sanitary products, part of a global effort to end "period poverty"… The 2020 legislation in Scotland came on the heels of an earlier law that provided free access to tampons and sanitary pads in schools, colleges, universities and other public buildings. …People can find the nearest location with free period products through a mobile app… Seventeen states and Washington, D.C., have passed laws that require free access to period products for students.
As an economist, I'm irked that the story keeps referring to "free."
Period products will still have a cost. All that's happening is that taxpayers are paying instead of users.
I'm also dismayed (but not surprised) that there is no discussion about the potential impact of "third-party payer."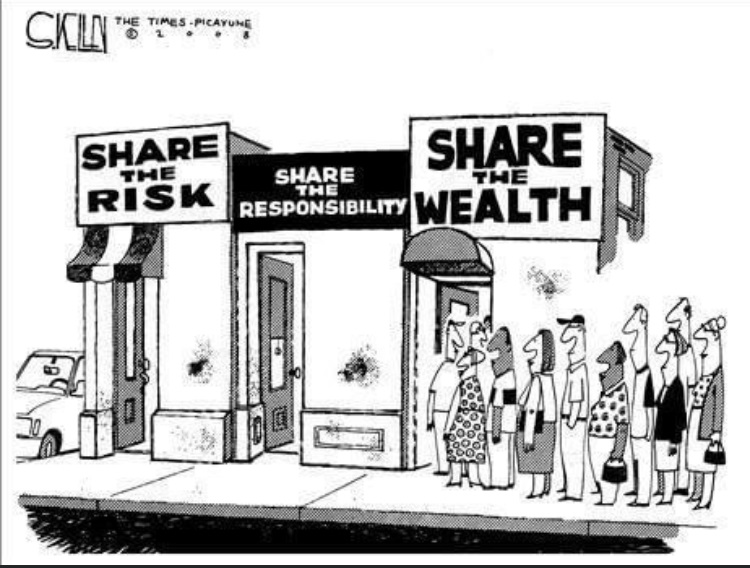 In all likelihood, producers will take advantage of this new entitlement by increasing prices.
But the most depressing part of the story is that this idea seems quite popular. So what comes next? Well, food is even more important to human existence, so why not make food "free" as well?
That's a recipe for creating a nation filled with people like Obama's Julia and Biden's Linda.
And Margaret Thatcher warned us where that leads.
P.S. Here are some other not-so-great moments in human rights.
P.P.S. Today's column revolves around the battle between what some call "positive" and "negative" rights and liberties.