If asked to name things that get support from well-meaning people, but in practice often operate as scams, I would list foreign aid and climate change.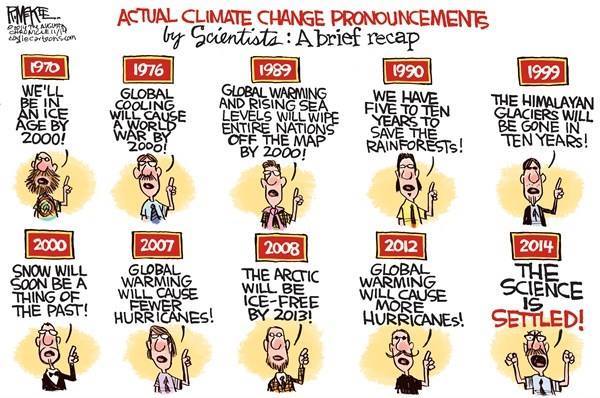 So what happens when you mix these issues together?
You get utter absurdity, as documented in a massive report by Reuters.
Authored by Emma Rumney, Irene Casado Sánchez, Jaimi Dowdell, Misato Nakayama, Sakura Murakami, and Kiyoshi Takenaka, it explains that climate-related foreign aid is basically a dishonest racket.
Italy helped a retailer open chocolate and gelato stores across Asia. The United States offered a loan for a coastal hotel expansion in Haiti. Belgium backed the film "La Tierra Roja," a love story set in the Argentine rainforest. And Japan is financing a new coal plant in Bangladesh and an airport expansion in Egypt. Funding for the five projects totaled $2.6 billion, and all four countries counted their backing as so-called "climate finance" – grants, loans, bonds, equity investments and other contributions meant to help developing nations reduce emissions and adapt to a warming world. Developed nations have pledged to funnel a combined total of $100 billion a year toward this goal… Although a coal plant, a hotel, chocolate stores, a movie and an airport expansion don't seem like efforts to combat global warming, nothing prevented the governments that funded them from reporting them as such to the United Nations and counting them toward their giving total. …Countries are not required to report project details. The descriptions they disclose are often vague or non-existent – so much so that in thousands of cases, they don't even identify the country where the money went. Even receiving countries listed in the reports sometimes couldn't say how the money was spent.
Who is paying for this nonsense?
Here's a list of the donor nations. I definitely feel sorry for German and Japanese taxpayers.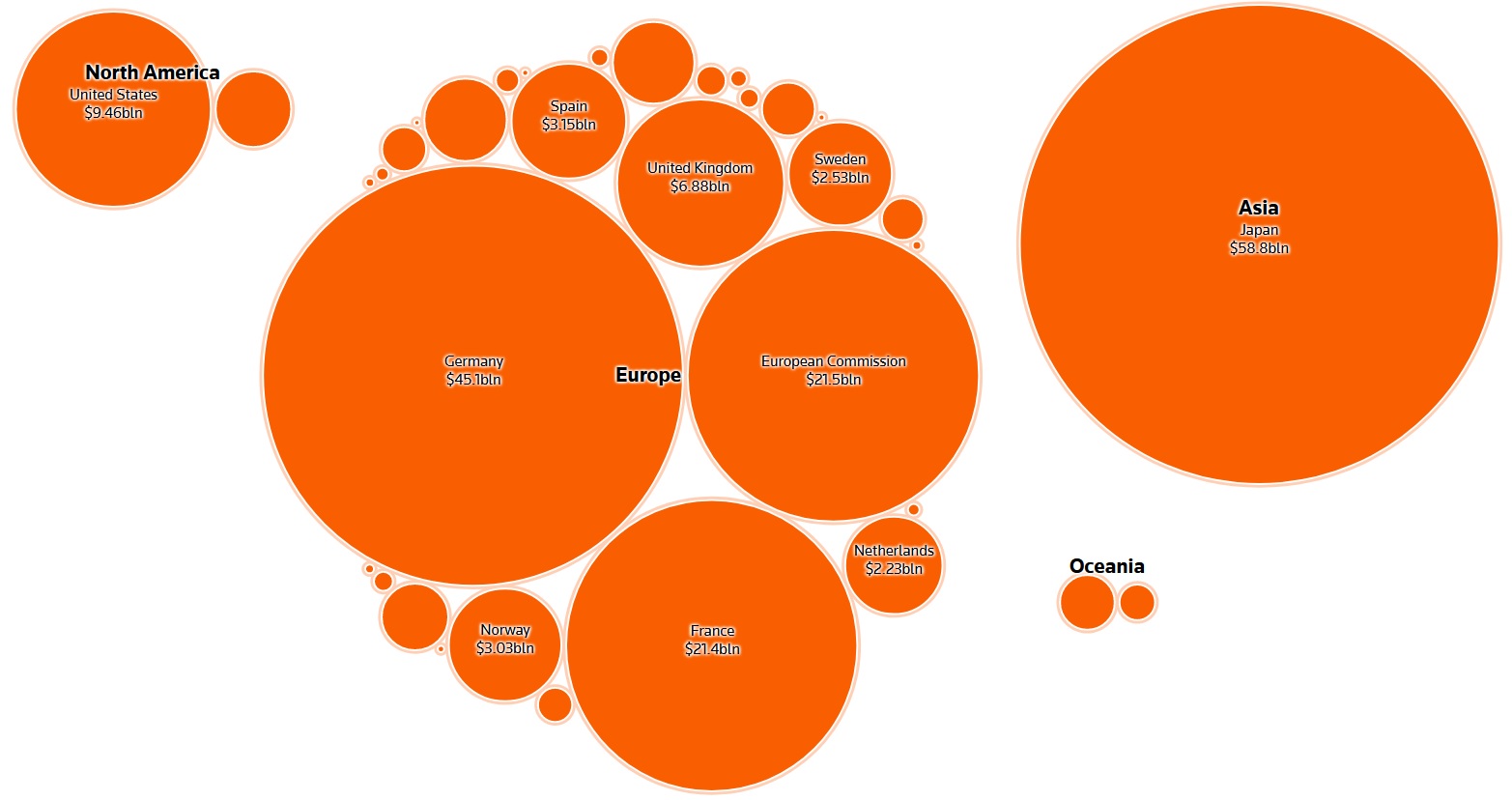 And why are governments squandering money this way?
Here are some more excerpts that explain the answer.
Wealthy nations…committed, first in 2009 and again in 2015 under the Paris climate agreement, to a collective goal: $100 billion a year in grants, loans, private sector investments and more by 2020. More than a decade after the first pledge was made, nations have yet to meet their promise. They fell $16.7 billion short of the $100 billion goal in 2020 and are expected to miss it again when contributions are tallied for 2021 and 2022, according to OECD estimates. There are no penalties for missing the target, aside from criticism from those who say governments are not doing enough to combat global warming.
Here's another visual from the Reuters report.
In this case, we see the nations that are getting the loot.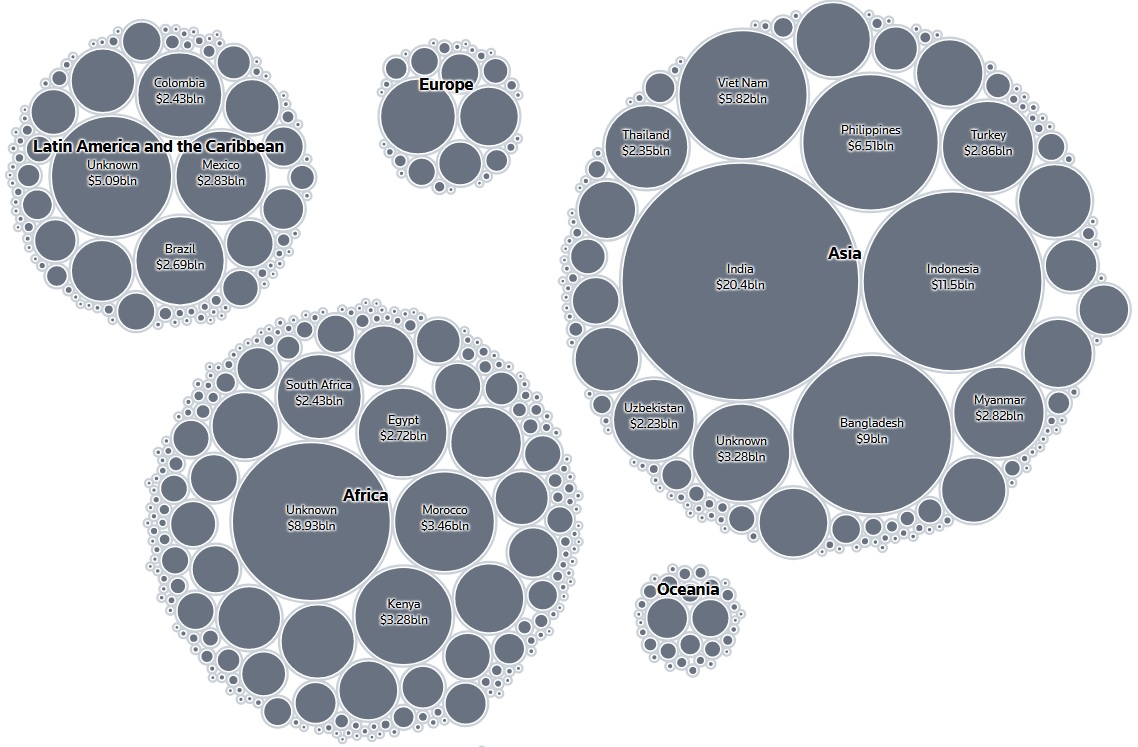 P.S. I'm surprised that China does not show up as a significant donor or recipient. Does that show that Chinese politicians are too smart to waste money on other countries or too dumb to get money from other countries?
P.P.S. If y0u want to know why the global warming issue is a scam, click here, here, here, here, and here.