I'm going to start today's column by admitting that I lied. That might be expected since much of my work takes place in the sleazy environment of Washington, DC.
But my lie was innocent. Back in 2020, when he was defeated by Joe Biden for the Democratic presidential nomination, I wrote what I thought would be a "Farewell-and-Good-Riddance Edition of Bernie Sanders Humor."
I figured there would no longer be a need to mock Crazy Bernie (or is he Evil Bernie?).
But then I saw this tweet, highlighting how gullible idiots are being charged as much as $95 to attend Bernie's lecture about the supposed evils of capitalism. And it included this amusing meme.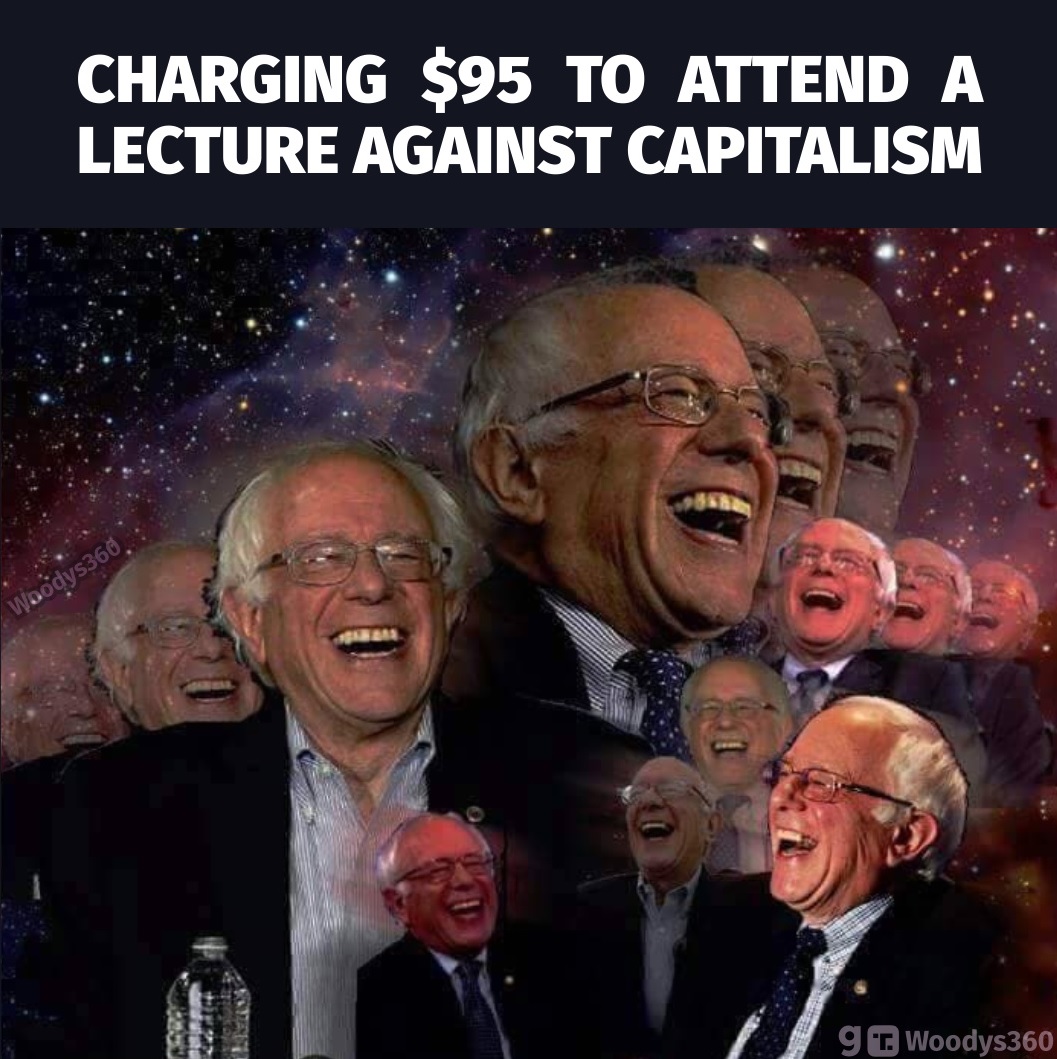 I don't know if Bernie's the one reaping the profits from this scam. But since he owns three homes and is part of the top-1 percent, I wouldn't be surprised (sort of like this cartoon).
And since we're kicking around Bernie one more time (or is this truly the last time?), here are a few other items.
Mao probably killed more people than anybody else in world history, so he's definitely evil, whereas we can laugh our you-know-whats-off about Bernie.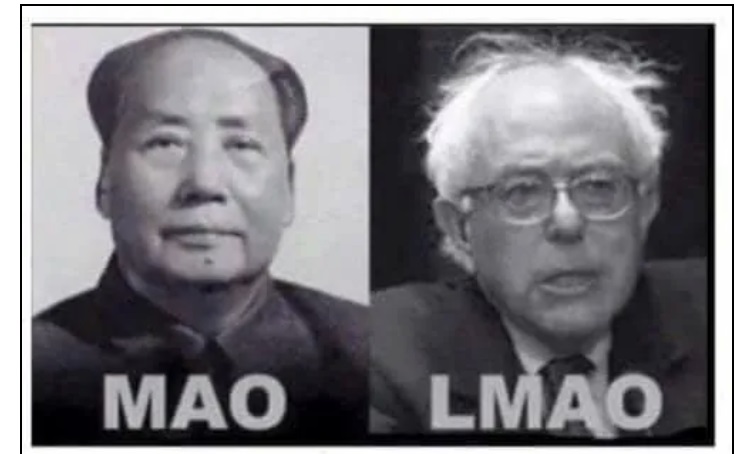 (By the way, if we're measuring evil by the percentage of the population that was butchered, than the communist dictator of Cambodia was worse than Mao.)
For our third item, the Babylon Bee put together an entirely plausible Bernie Sanders anti-poverty plan.
I am once again asking for your support in eradicating systemic poverty from the face of the earth. America can do it, but we won't because America is immoral and Elon Musk has all the money. Horrible! I have a simple ten-step plan that is foolproof — and I should know because I've been to the Soviet Union and it's a paradise over there, let me tell you!
The article lists 10 reasons, but 2-6 were the best in my opinion.
2. Tax rich people until they're poor: If everyone is poor then no one will be.
3. Give everyone money until they become middle class: We cannot rest until Tom Hanks and John Doe are shopping at the same grocery store. Then maybe I can get an autograph.
4. Drop Elon Musk off the Empire State Building: This is how we win, America!
5. Print more money: Unexpected expenses can be paid for with a giant savings account everyone can access. The beauty of it is that if it's overdrawn we can just print more money! Why haven't we done this yet.
6. Offload our health care to Cuba: Sailing to Cuba for treatment will also build muscle, making you healthier overall! Is there anything Cuba can't do?
This next one is basically a different version of a meme I shared in 2019.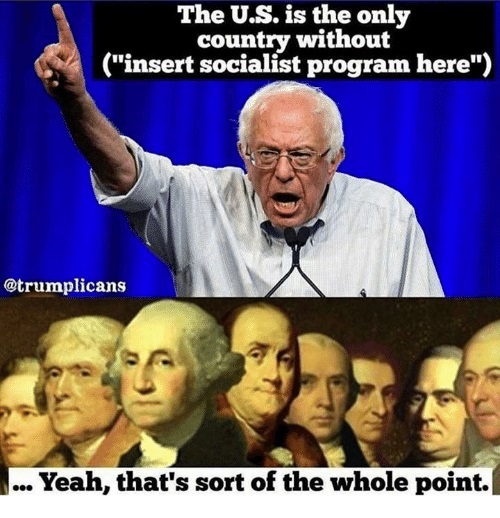 As usual, I save the best for last. Here we have Bernie showing the socialist philosophy at a pot-luck dinner.
All take and no give. Sort of the mealtime version of this classic cartoon.
I'll close by noting we mock Crazy Bernie for his overt hurry-up socialism. Well, the incremental version isn't much better since you eventually wind up in the same bad place.