It's not easy being a libertarian, especially when your job is to protect economic liberty. Politicians have a natural incentive to increase the size, scope, and power of government.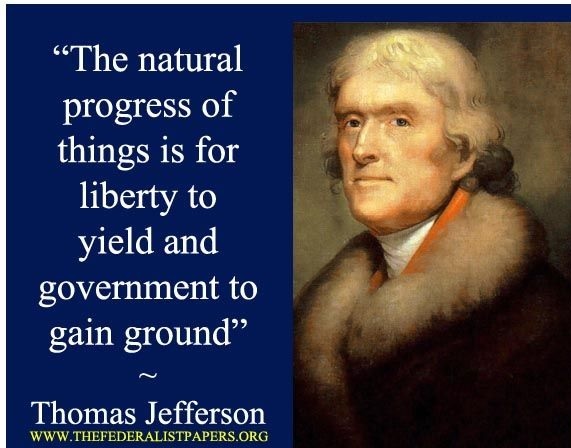 In almost all cases, our freedoms are best protected when politicians do nothing. Which is why, in general, I'm a fan of gridlock.
But I also realize that we're on a very bad path (thanks to demographic change and poorly designed entitlement programs), so we need to hope and pray that lawmakers at some point affirmatively take enact reforms to restrain the burden of government spending.
But that won't happen this year.
Instead, let's review my hopes and fears on things that might actually happen. We'll start with the things I hope to see.
Rejuvenated interest in spending restraint – While I don't have any hope of actual spending discipline with Joe Biden in the White House, I will be very interested to see whether congressional Republicans go back to caring about fiscal responsibility. In my fantasy world, we see a reincarnation of interest in genuine entitlement reform. But I'll be happy if they simply acknowledge that there's a problem.
More school choice – More education freedom was one of the good things that happened in 2022 and I am uncharacteristically optimistic that we will see more progress in 2023. In part, this is because the evidence for choice is so strong. But it is also because Republican politicians are learning that there they may lose their jobs if they side with teacher unions over families.
The Supreme Court Ends Civil Asset Forfeiture – I mentioned this as a hope for 2022, 2021, and 2020, so maybe the fourth time is the charm. My fingers are crossed that the odious practice of "theft by government" is finally rejected by the Supreme Court (especially since America's best Justice is very aware of the problem).
Now let's look at the things I'm afraid will happen.
Bipartisanship – It's possible that Republicans and Democrats cooperate to improve policy (the Clinton years, for instance), but normally bad things happen when the Evil Party and the Stupid Party agree on something. So I'm worried that the two parties will work together in 2023.
Green protectionism – I've written about how Europe's politicians want to throw a monkey wrench in the global trading system by imposing protectionist barriers against products from nations that are deemed to be insufficiently green. Sadly, Biden is interested in doing the same thing and US trade law unfortunately cedes a lot of unilateral power to the president.
A Bursting Bubble in Italy – Back in 2017, I speculated that an Italian fiscal crisis could be either a good thing or bad thing depending on whether the moral-hazard-promoting folks at the IMF did a bailout. But there has not been a crisis. What I did not foresee is how the European Central Bank would break its own rules by doing an indirect bailout (basically, by buying up the new debt the Italian government has been issuing). At some point, though, bubbles burst. In this case, it won't be pretty.
P.S. Having just survived an emotionally draining Georgia Bulldog victory over Ohio State last night, my far-and-away biggest hope for 2023 is a victory over TCU on January 9. National champions, again!
P.P.S. I'm trying to figure out my all-time biggest fail. Was it when I listed trade liberalization as a hope for 2021 (wildly wrong since Biden has been just as bad as Trump)? Or was it back in 2018 when I expressed hope that Venezuela's socialist government might be on the verge of collapse?