I often cite the OECD's data on "actual individual consumption" to show that the average American enjoys higher living standards than the average European.
In this clip from a recent presentation, I compare the United States and France.
I'm motivated to write on this topic because of a recent tweet from Arnaud Bertrand.
I don't know who he is, but he shares some very depressing data about the well-being of ordinary people in France.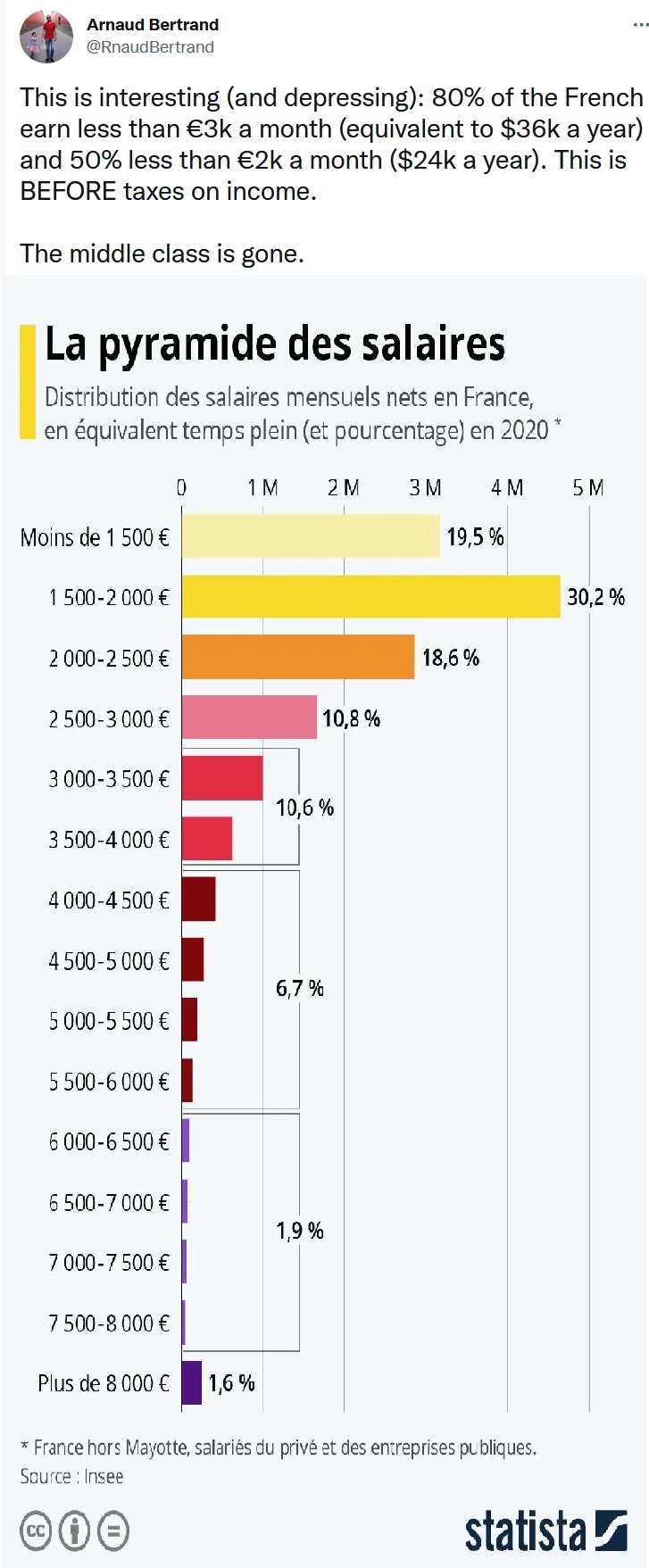 The above data, according to Monsieur Bertrand, is before taxes on income.
Which makes me curious, of course, so I went to the OECD's data on "Taxing Wages."
Here is the data from Table 3.1, showing the tax burden on lower-income and middle-class taxpayers in France and the United States.

As you can see, the tax burden is much higher in France for every type of household. It doesn't matter whether the household is single or married, the level of income, or the amount of children.
Indeed, the tax burden in France in every case is above the OECD average and the tax burden in the US is below average.
And don't forget that average Americans also have much higher incomes than their French counterparts.
The bottom line is that Americans earn more and keep more. Something the keep in mind the next time one of our leftist friends agitates to make America more like Europe.
P.S. From the perspective of French taxpayers, the only good news is that nobody seems to be treated as poorly as the Spanish government treats Senor Alvarez.