Time for a new edition of libertarian humor.
I wrote yesterday about a controversy involving the Heritage Foundation and closed by wondering about the implications for those of us who favor small government.
My view is that libertarians can be strong allies with limited-government conservatives such as Reagan.
But this cartoon strip shows what happens most of the time when consorting with Republicans.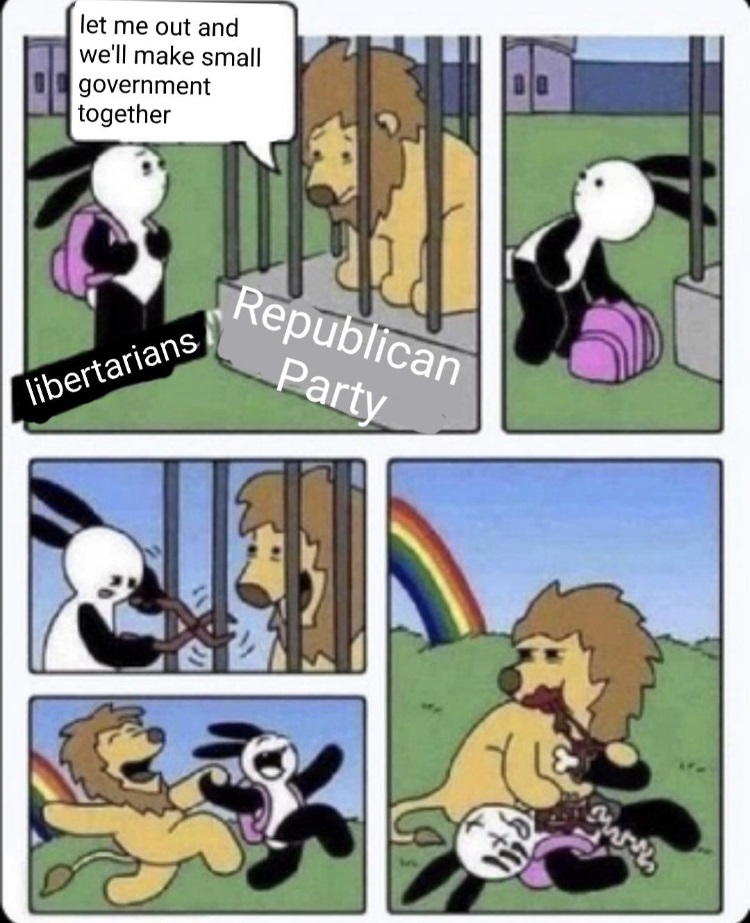 I'm always happy to share anti-libertarian humor, even when I think it's based on false premises (such as libertarian breakfast cereal, libertarian Somalia, libertarian lifeguards, and a libertarian ambulance service).
Which is why I chuckled at our second item, even though the vast majority of parking lots are on private property and are properly lined.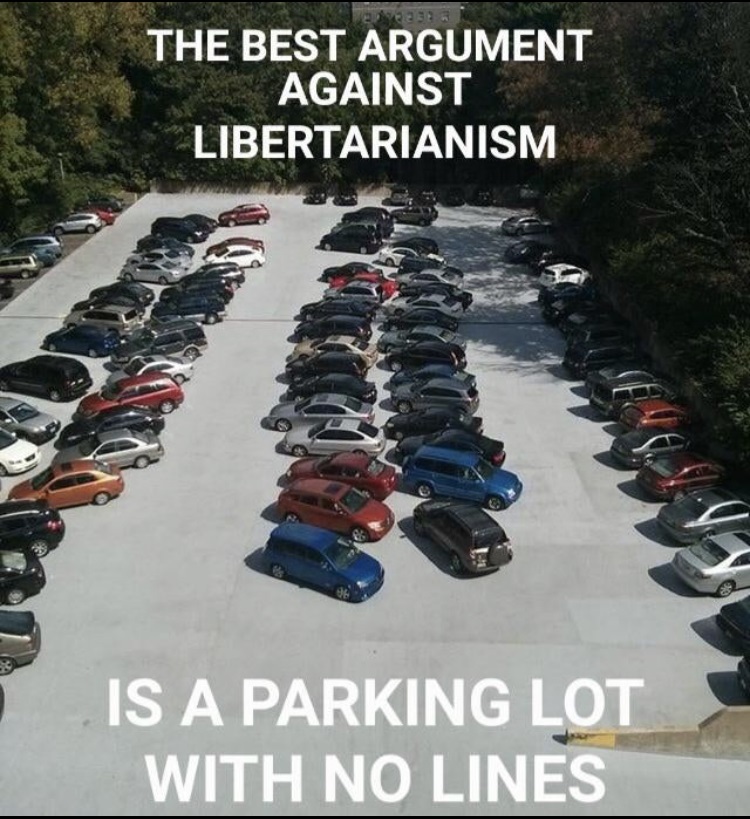 Our third item looks at what causes people to change ideologies.
Very clever.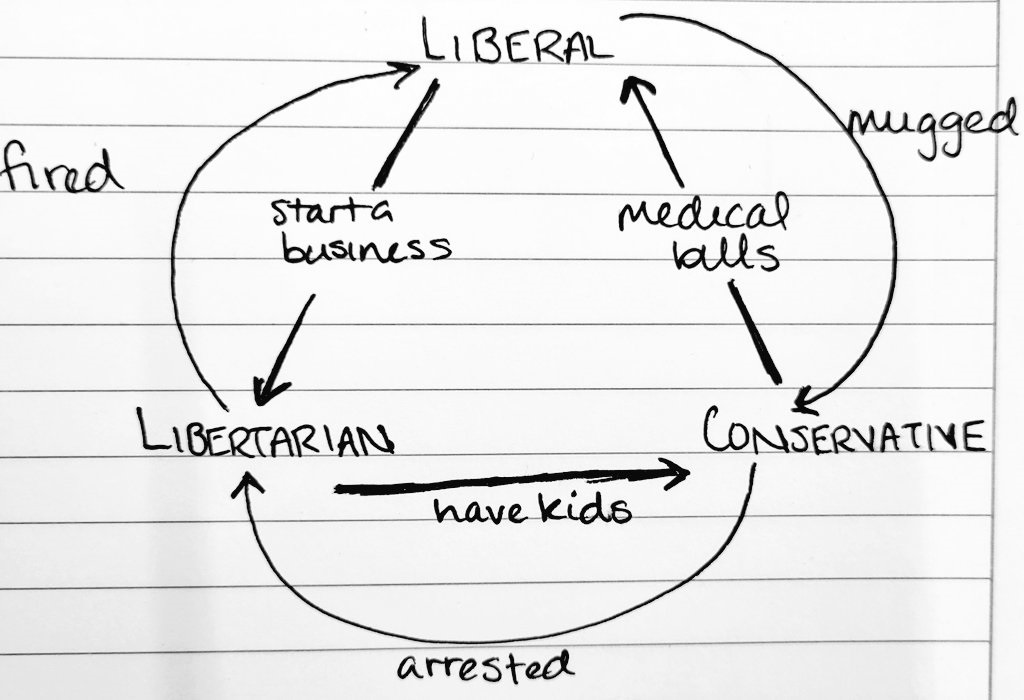 Libertarians are sometimes accused of being…well…socially awkward.
So Babylon Bee is helping them out with a collection of potential pick-up lines.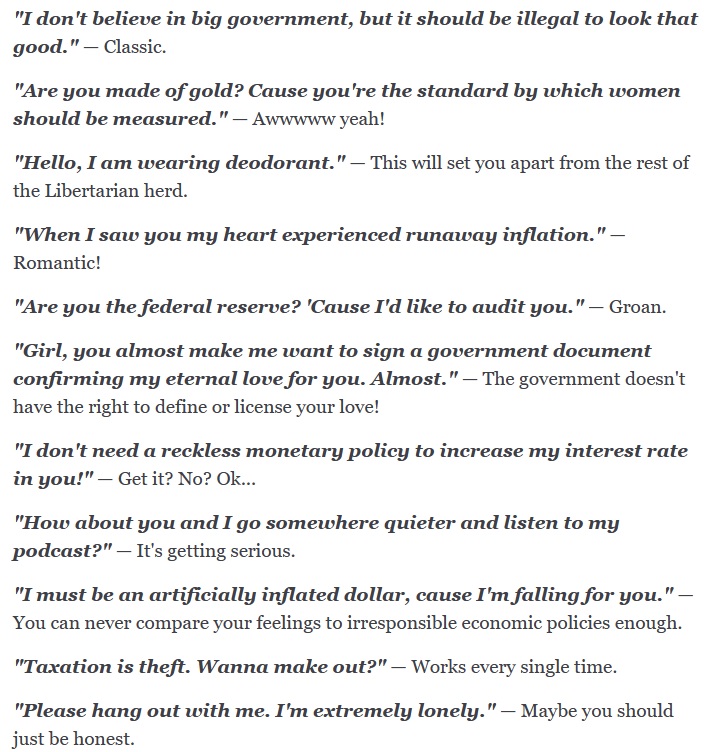 As usual, I've saved the best for last. Many libertarians are fans of the Star Wars movies, and our final item could be the reason.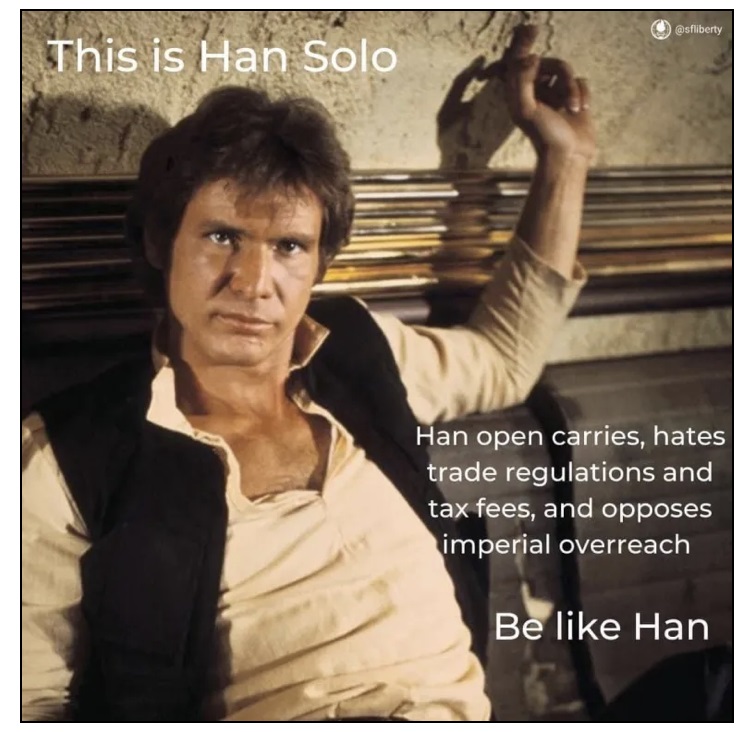 There's also a libertarian version of Star Trek. And a version for Games of Thrones as well.