At the risk of understatement, big government has a dismal track record of imposing higher costs on the private sector, both directly and indirectly.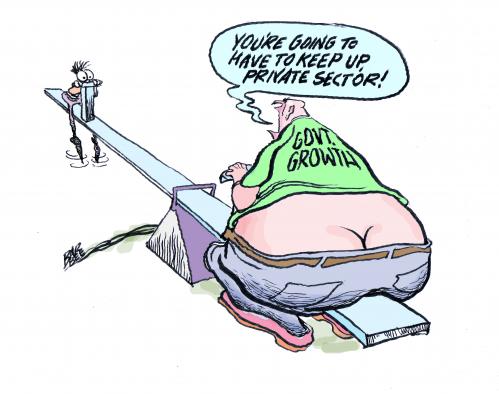 Which is why this cartoon definitely belongs in my mock-government collection (along with this one and this one).
Simply stated, free markets produce efficiency and lower costs while government produces inefficiency and higher costs.
So it was particularly galling that President Biden is engaging in demagoguery against oil companies. Peter Baker and Clifford Krauss of the New York Times report on a letter that he sent to some of their CEOs.
President Biden chastised some of the largest oil companies for profiteering off surging energy prices and "worsening that pain" for consumers… With the average price of gas in the United States topping $5 a gallon for the first time, Mr. Biden pointed the finger at energy firms in a letter to seven top executives… "At a time of war, refinery profit margins well above normal being passed directly onto American families are not acceptable," Mr. Biden said in the letter.
The trade association for the oil industry got the chance to respond and noted that the federal government is hindering energy development.
Mike Sommers, president of the American Petroleum Institute, countered that the administration shared the blame for higher energy prices and called for approval of new drilling leases and approval of "critical energy infrastructure" like pipelines.
I'm sure the Biden Administration has not been helpful, but I want to make a bigger point.
If the President wants to know who "profiteers" from the energy industry, he should look in the mirror.
Courtesy of Wikipedia, here's a chart of federal gas taxes over time.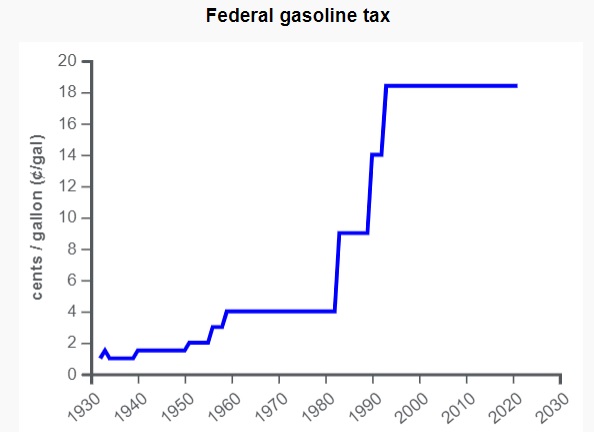 But Uncle Sam is not the biggest profiteer.
Almost every state government grabs even more every time we fill up. Here's a map from the Tax Foundation.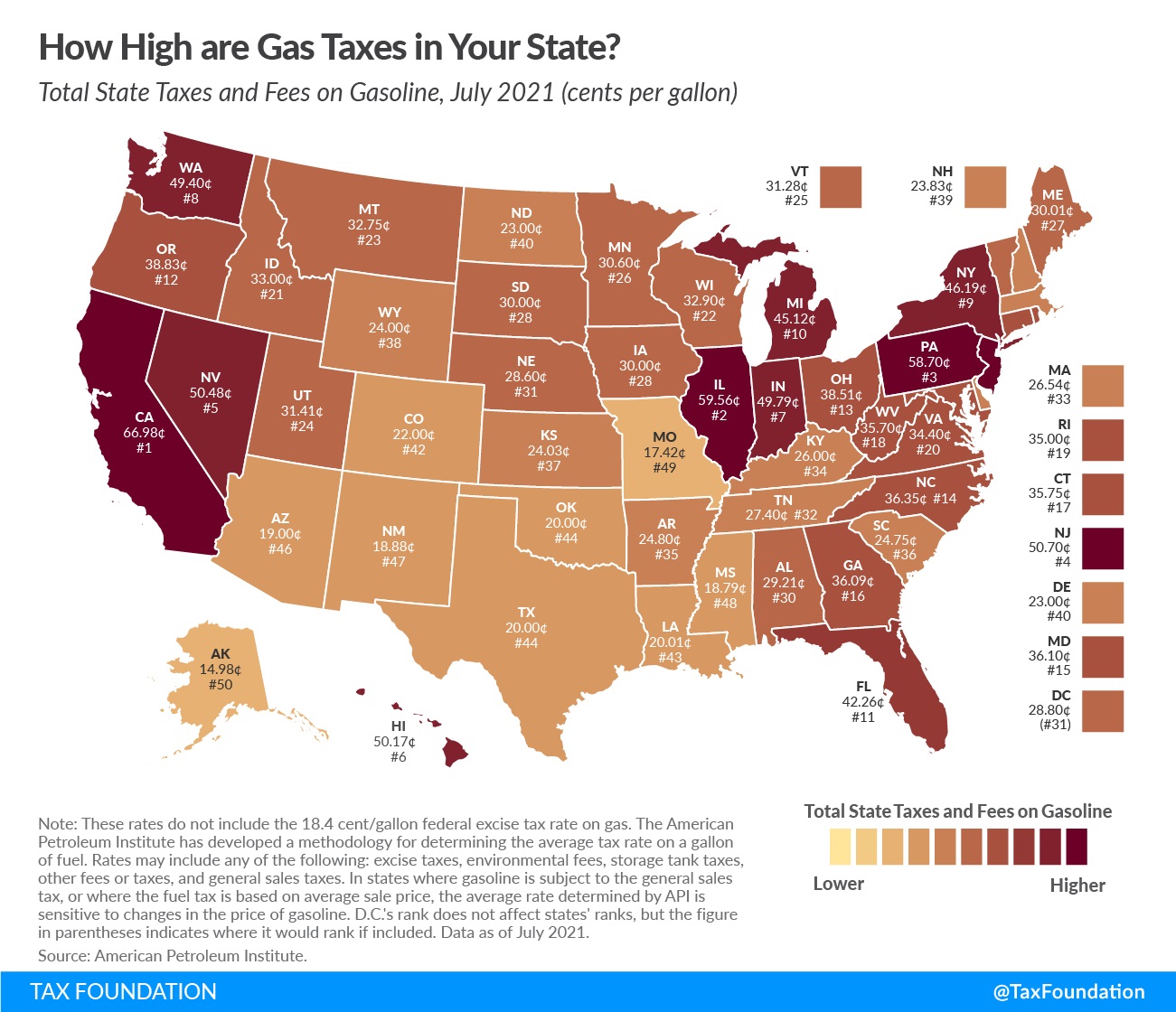 Let's close by acknowledging that the official position of both the Democratic Party and the International Monetary Fund is that higher energy prices are a good thing.
P.S. From the archives, here's some gallows humor about energy prices.