When I first wrote about the Index of Economic Freedom back in 2010, the United States was comfortably among the world's 10-freest nations with a score of 78 out of 100.
By last year, America had dropped to #20, with a very mediocre score of 74.8.
Sadly, the United States is continuing to decline. The Heritage Foundation recently released the 2022 version of the Index and the United States is now down to #25, with an even-more-mediocre score of 72.1.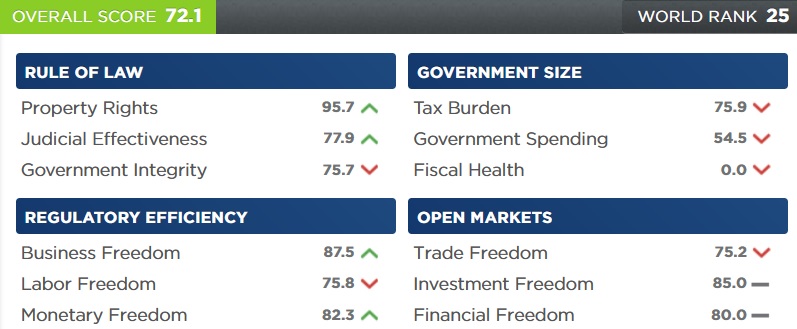 As you can see, the biggest reason for the decline is bad fiscal policy (we can assume that Biden's so-called stimulus deserves much of the blame).
So what nations got the best scores?
Our next visual shows that Singapore has the world's freest economy, narrowly edging out Switzerland.

Notice, though, that Singapore's score dropped and Switzerland's improved. So it will be interesting to see if the "sensible nation" takes the top spot next year.
Also notice that only 7 nations qualified as "Free," meaning scores of 80 or above.
The United States is in the "Mostly Free" category, which is for nations with scores between 70 and 80.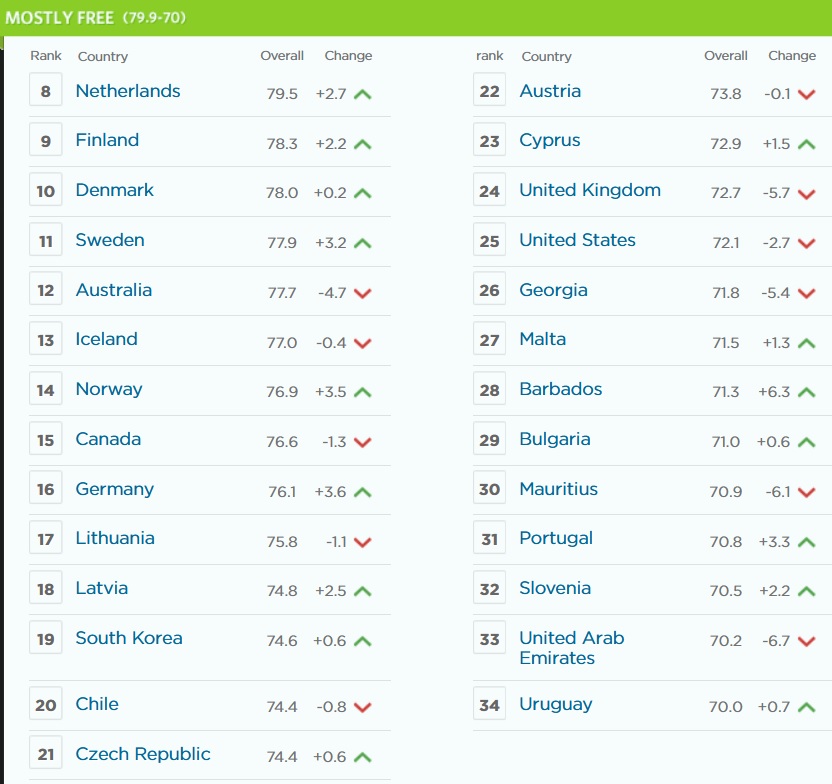 By the way, notice that the United States trails all the Nordic nations. Indeed, Finland, Denmark, Sweden, Iceland, and Norway get scores in the upper-70s.
How is this possible when those countries have high-tax welfare states? Because they follow a very laissez-faire approach for all of their other policies (trade, regulation, monetary policy, etc).
I'll close with a depressing look at how the United States has declined over the past two decades. I already mentioned that the U.S. gets a score of 72.1 in the 2022 version. That's far below 81.2, which is where America was back in 2006.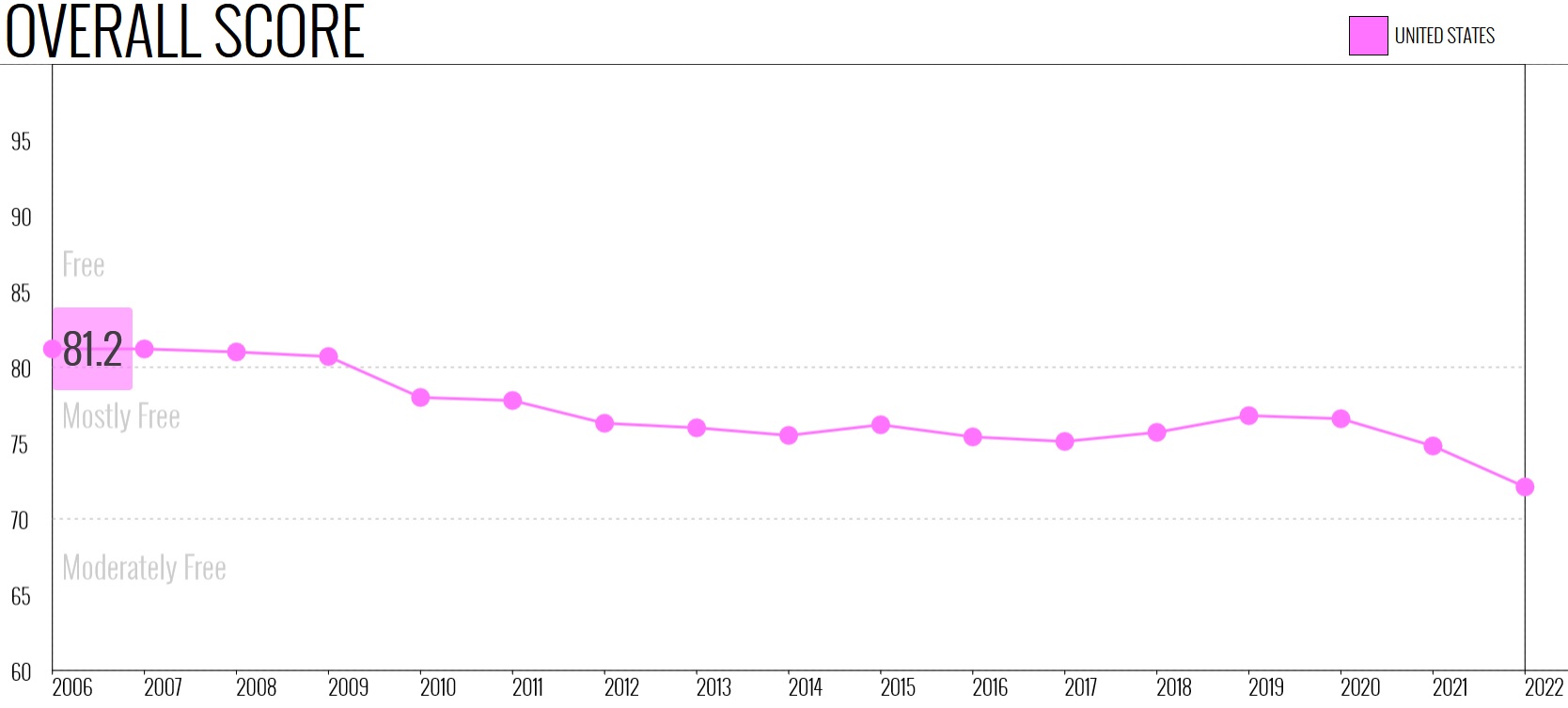 P.S. The Fraser Institute's Economic Freedom of the World shows a similar decline for the United States.
P.P.S. Taiwan is an under-appreciated success story.
P.P.P.S. New Zealand is still in the "Free" group, but it's decline is worrisome.
P.P.P.P.S. Kudos to Estonia for climbing into the top group.
P.P.P.P.P.S. The bottom three nations are Cuba, Venezuela, and North Korea.