We had five editions (here, here, here, here, and here) of libertarian humor in 2021.
Our first edition for 2022 starts with this clever video from Reason.
Next, here's Ron Paul hoping that looters can be tricked into targeting the Federal Reserve.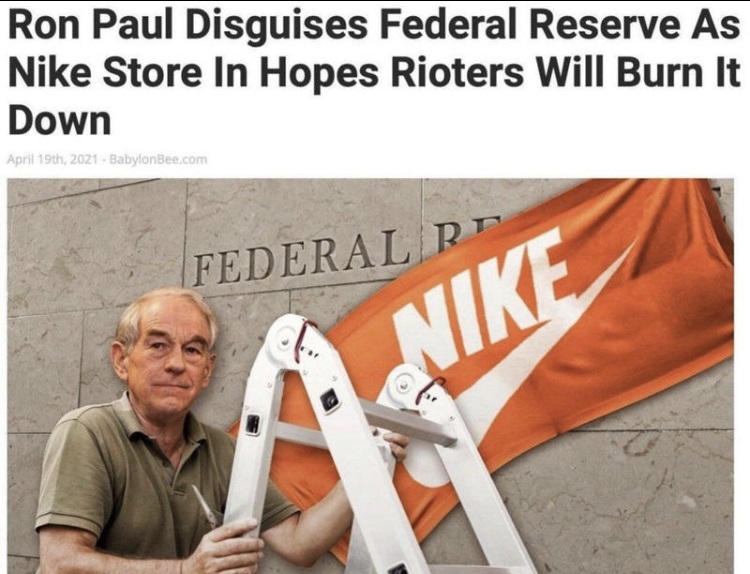 Libertarians love arguing with each other (Randians fighting Austrians fighting anarcho-capitalists, etc), but outsiders presumably think it's all crazy.
Which is the point of our third item.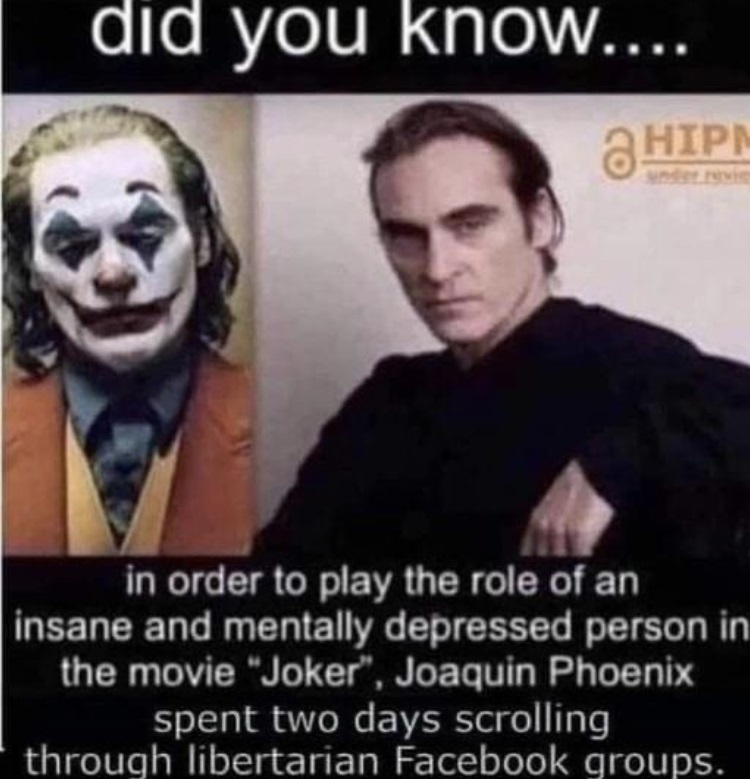 What's the libertarian spirit animal?
Probably a rattlesnake or porcupine, based on various t-shirts I've seen.
But maybe we're just house cats.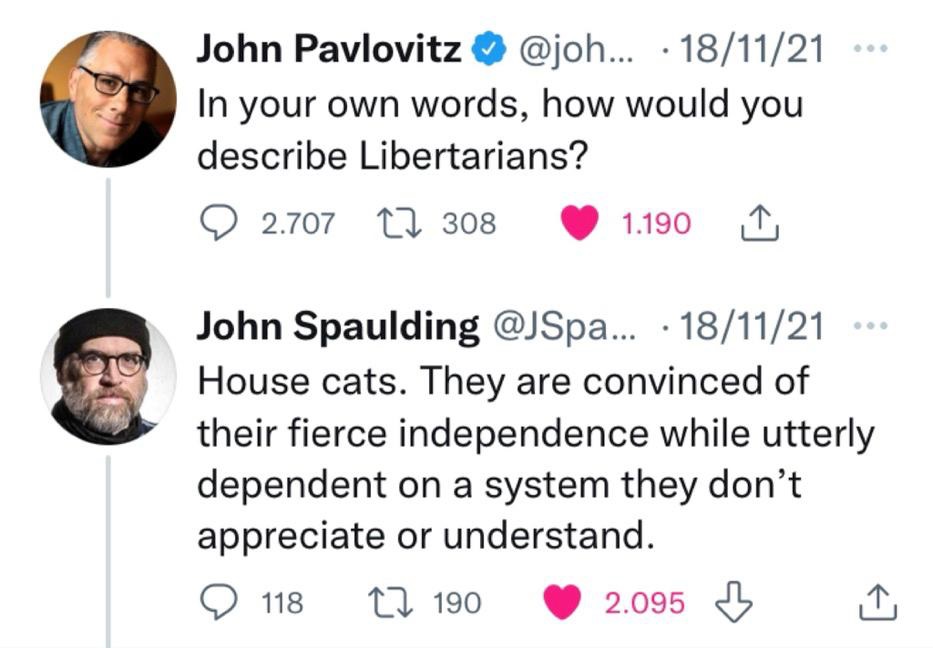 I've saved the best for last.
Here's how to identify a libertarian, courtesy of Babylon Bee.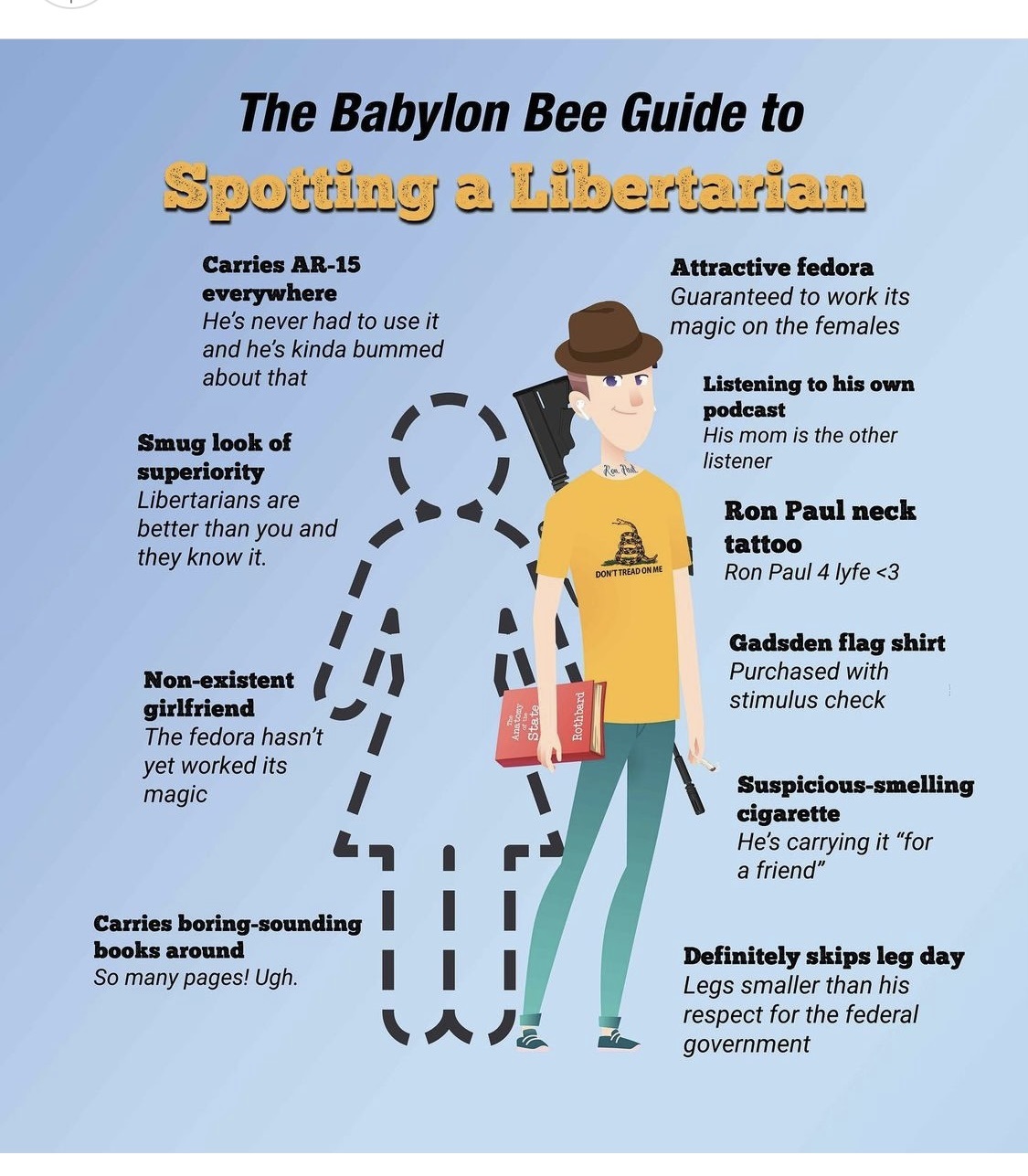 Ouch, that's definitely the stereotype. Hopefully we're not actually this dorky in real life.