My most-recent edition of communism mockery was last October.
So let's take this opportunity to add to our ever-growing collection.
We'll start with this list of nations that have achieved success by following the ideas of Karl Marx.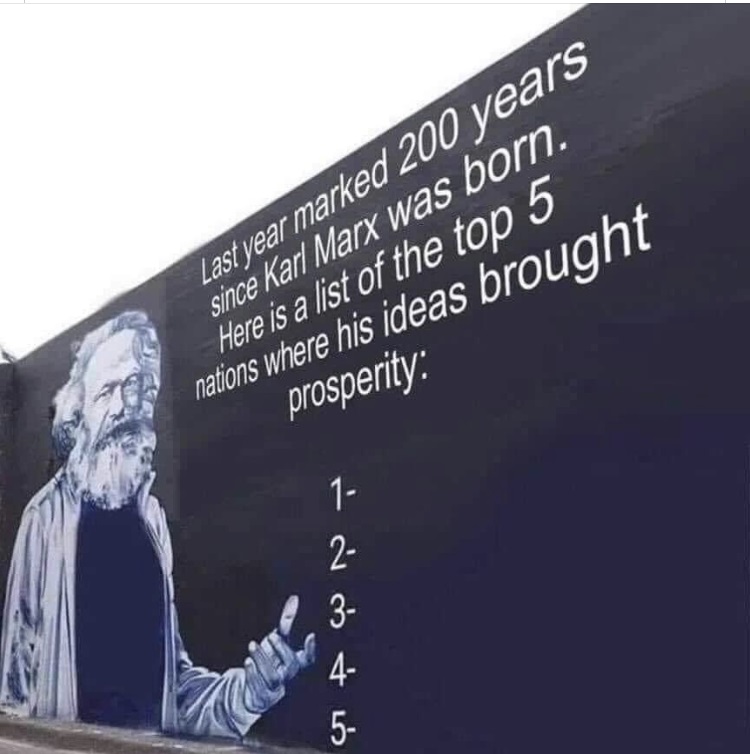 Speaking of Marx, he's bragging in this meme about the most notable cuisine of communist nations.
In other next item, Marx is peeved that he is a clown compared to Ayn Rand and the famous duo of Austrian economics, Ludwig von Mises and Friedrich Hayek.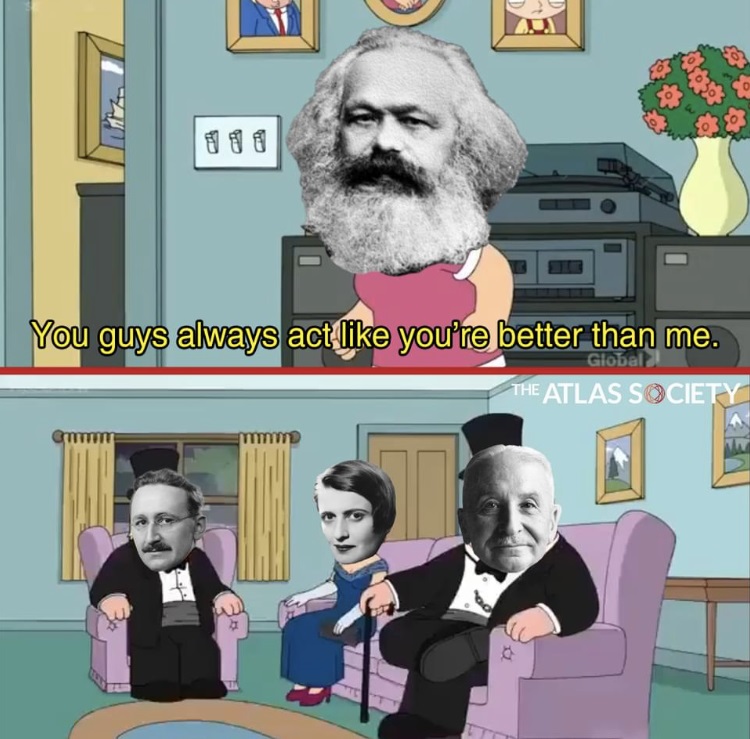 Let's stop picking on Marx since it's too much like taking candy from a baby.
Instead, let's mock the consequences of his evil ideology.
Our fourth item shows the results of a real-world experiment between capitalism and communism.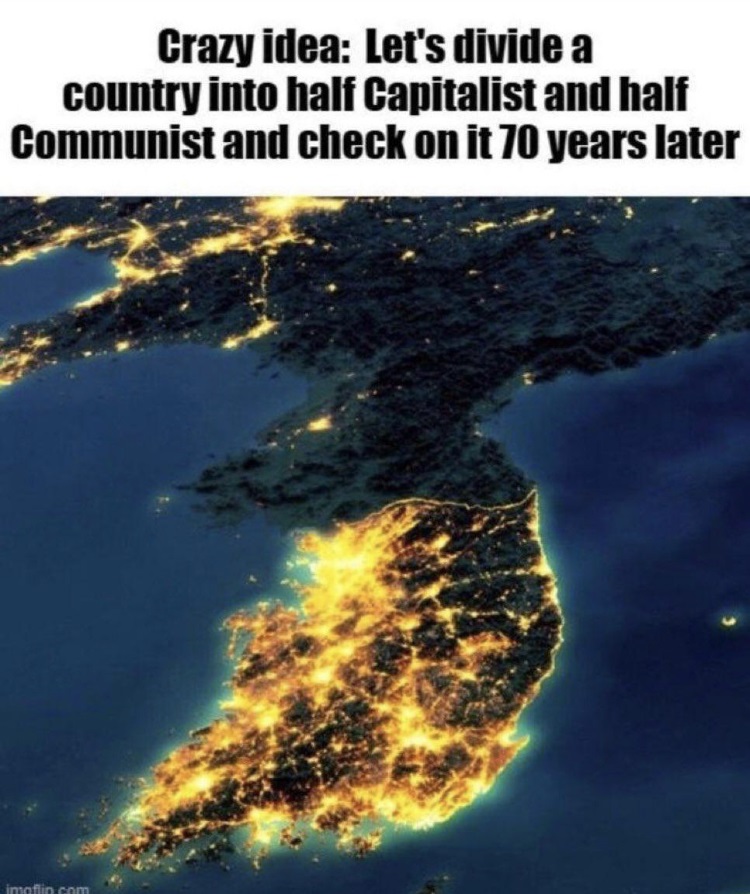 A comparison of East Germany and West Germany tells the same story.
Per tradition, I've saved the best for last.
Here's an item from The Onion about how communism would have been a great success if the Soviet Union had somehow managed to kill 20.1 million people rather than "just" 20.0 million.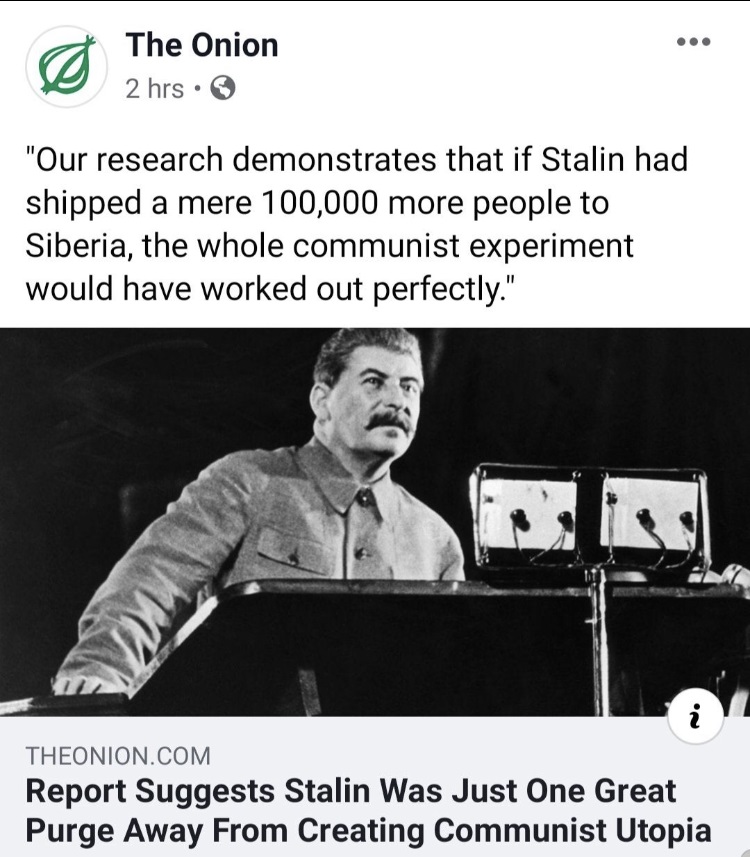 Sadly, there are some leftists who won't understand this satire.
These are the nutjobs who claim that "real communism hasn't been tried."