Socialism is a total and miserable failure, anywhere and everywhere it's been tried.
But there's a silver lining to that dark cloud.
We've been able to enjoy lots of socialism satire over the years, and we're going to continue that tradition with our first collection of socialism humor for 2022.
For our first item, we have a book of fairy tales, which surely will include the politically correct versions of The Little Engine that Could, The Ant and the Grasshopper, and The Little Red Hen.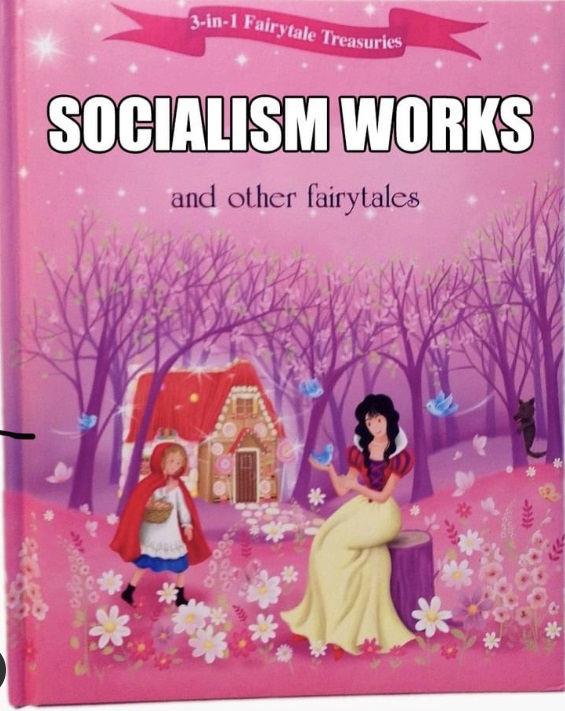 Even better, these fables can be read by Bernie Sanders.
But not everyone is sympathetic to the world of make-believe, as we can see from our second item.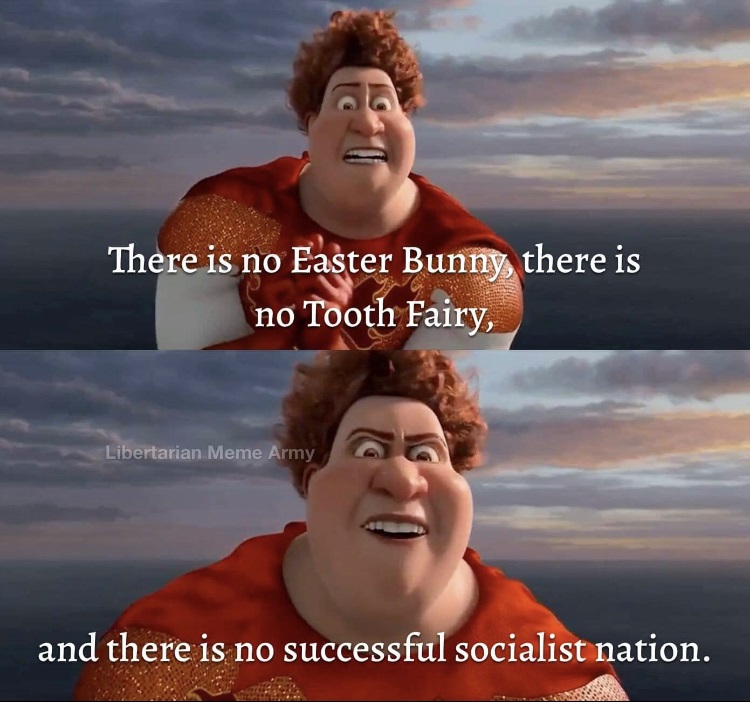 Our third example of satire is this timeline of Venezuela's 20-year decline.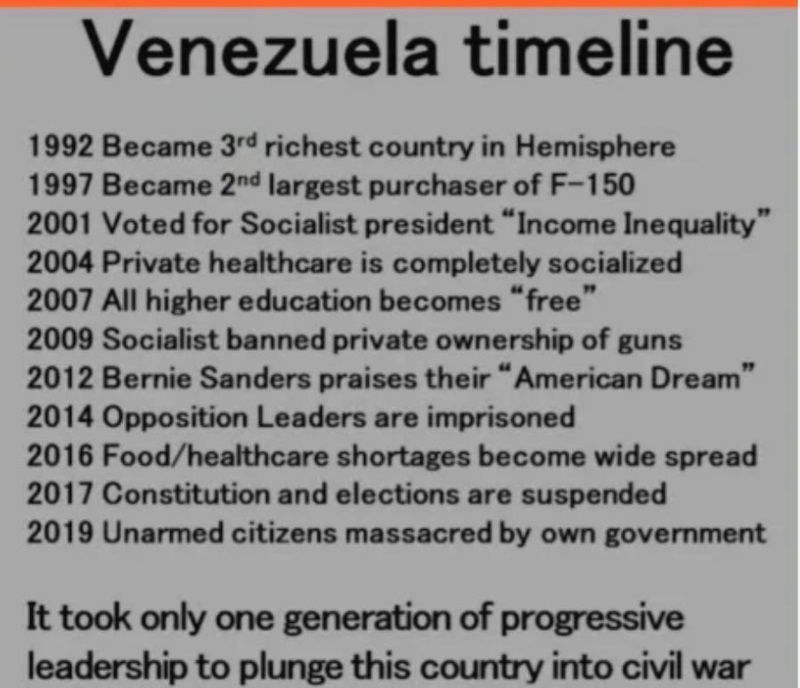 There's actually nothing funny about the above list, but it does remind me of how many leftists praised Venezuela's socialist policies in the early years.
But now they're strangely silent (or they make bizarre arguments).
So let's get back to direct satire. Here's a look at our friends on the left ignoring the rampant inequality in socialist nations (a small handful of people connected to government get rich while everyone else is impoverished) while fixating on inequality in market-oriented nations (where the non-problem problem is that some people get richer faster than other people get richer).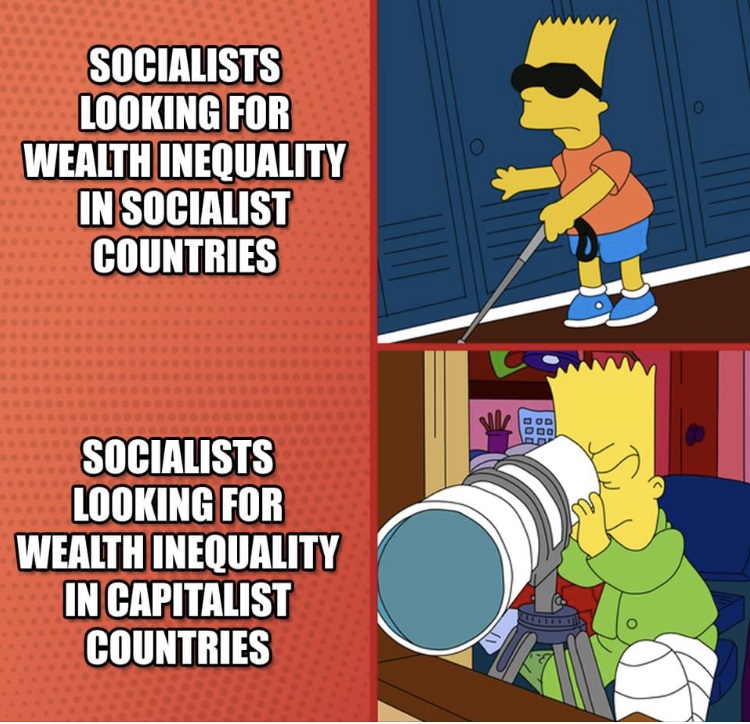 Last but not least, here's my favorite item from today's collection.
I'm the boring kind of libertarian who doesn't like drugs.
But even I can understand this meme.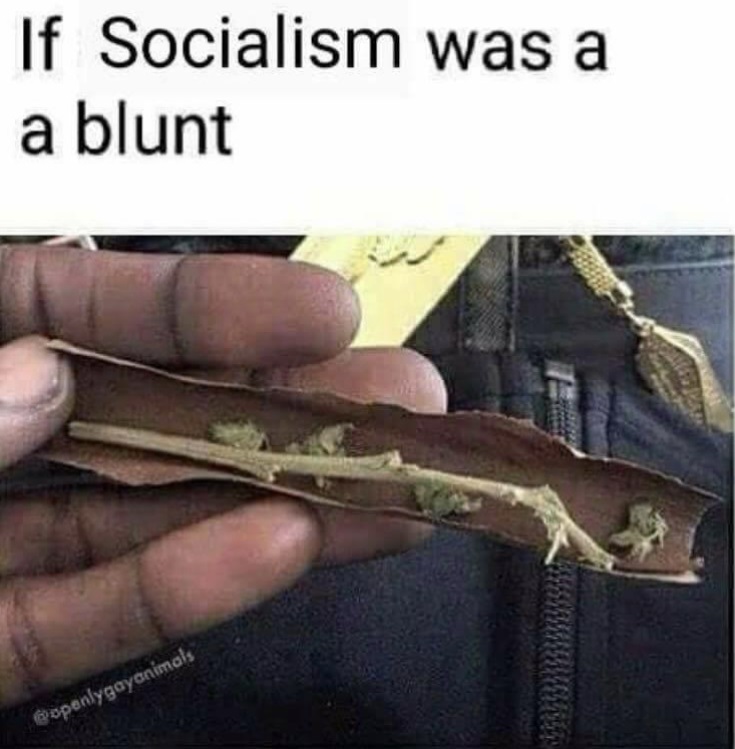 To end on a serious point, I challenge any and all leftists to respond to my never-answered question. Or to show me their version of the anti-convergence club.
I won't be holding my breath.
P.S. If you like the fairy tales in the second item, there's also a version about gun control and an adaptation from Dr. Seuss.