I want people to understand the intellectual and empirical case against socialism, as summarized in my three-part series (Part I, Part II, and Part III).
But I also recognize that most people aren't that excited about nerdy economic-themed articles.
Which is why I also use satire as a weapon against collectivism. And updating our collection of collectivism humor is the focus of today's column.
Our first item combines economic issues such as tax rates and redistribution with basic notions of fairness (properly defined).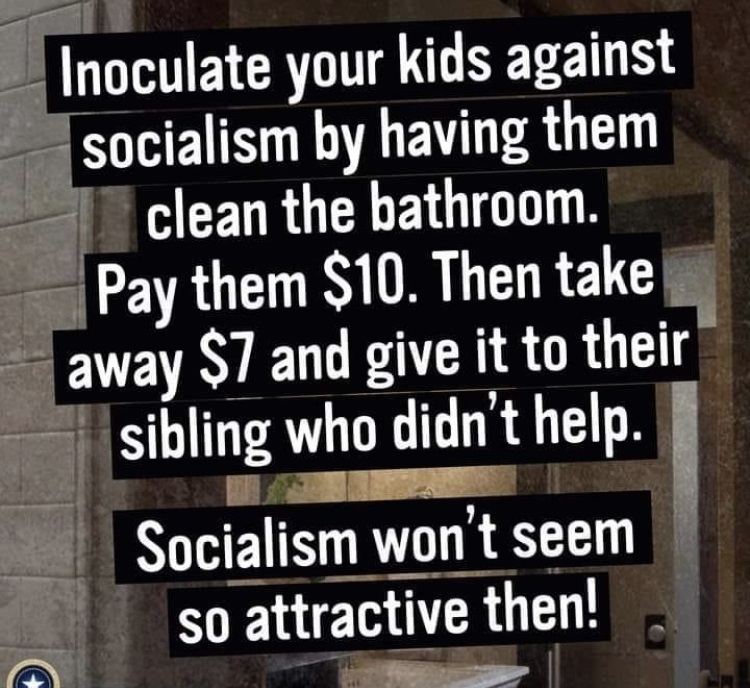 Our second item points out how socialists are generally huge hypocrites.
Once they accumulate some money, they magically decide that their knee-jerk policy of "tax the rich" somehow only applies to the people who have even more than they do.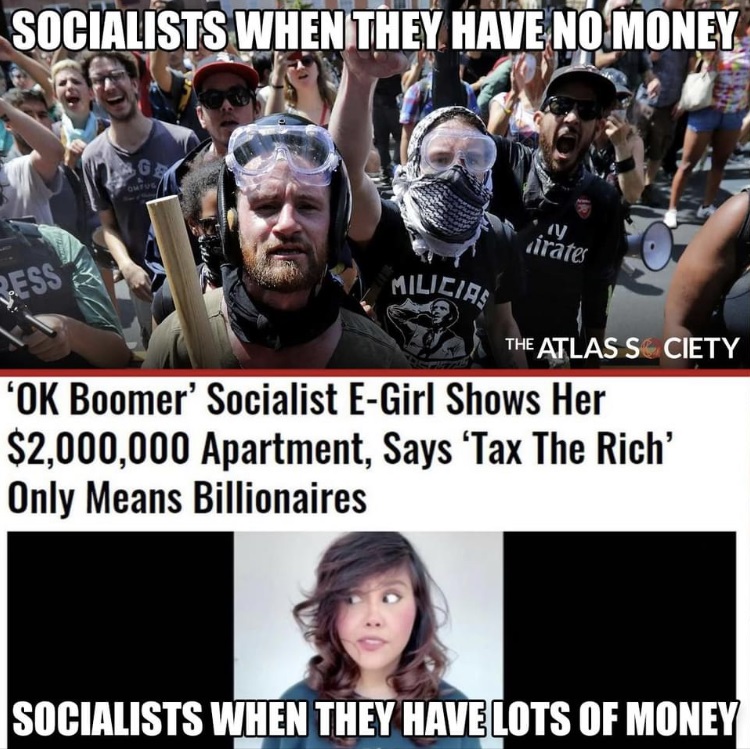 Needless to say, they almost never voluntarily give away their money, either to government or directly to poor people.
Our third bit of humor for today's column shows how our statist friends are at war with facts, evidence, and the real world.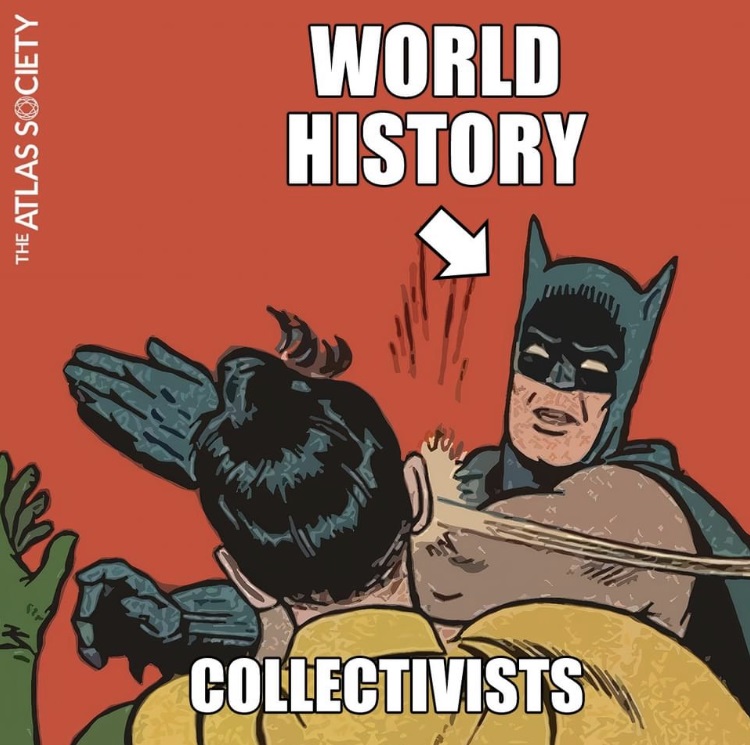 Speaking of real-world evidence, @iowahawkblog brags that the Chicago Cubs have a better track record than socialists.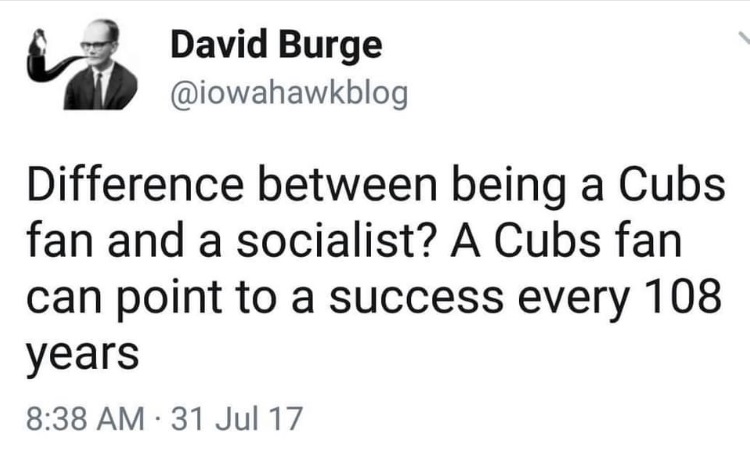 Per tradition, I've saved the best for last.
Here's a meme showing that socialism is capable of solving one societal problem.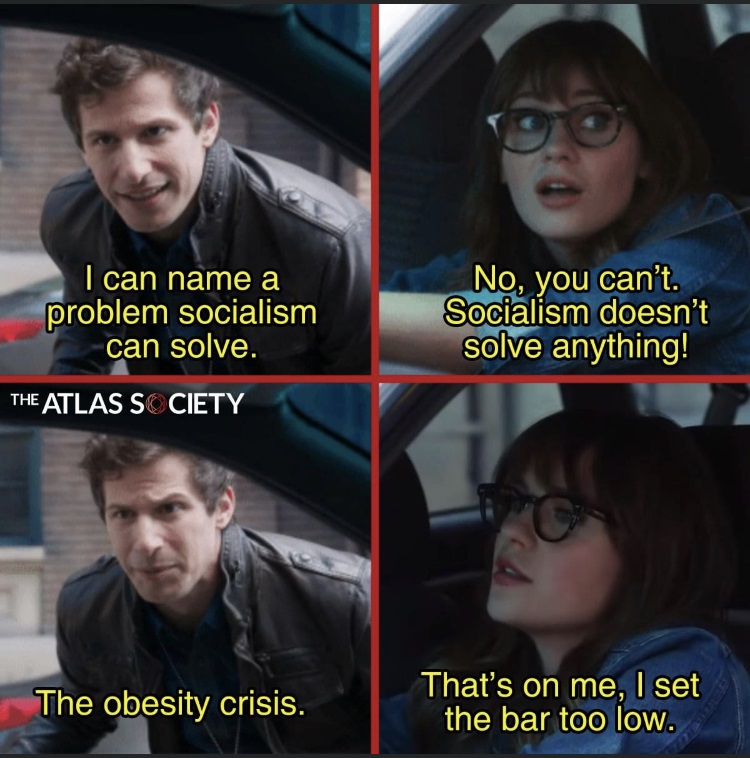 P.S. For those who want to understand more about socialism, particularly how it compares to capitalism and redistributionism, my five-part series from 2019 on "socialism in the modern world" looks at Venezuela, Nordic nations, Greece, and France.