I have plenty of politician humor, collectivism humor, libertarian humor, and gun control humor.
I also have big-government humor and European humor.
But only a very limited collection of economics humor.
Today, we'll make up for that oversight, starting with this cartoon strip about the Federal Reserve's easy-money policy.

Next we have a cartoon about incentives and the welfare state.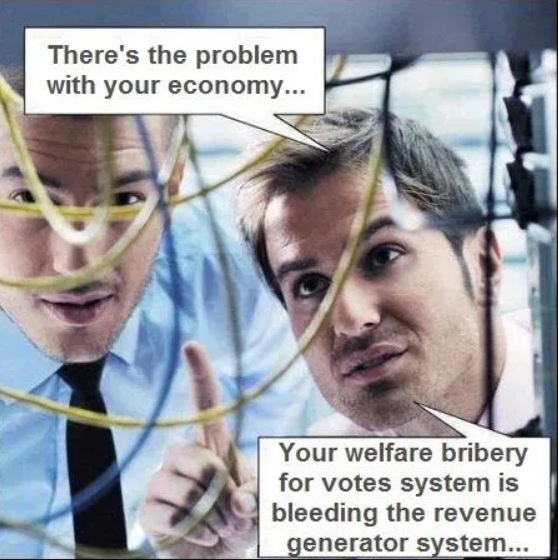 For our third item, I've generally cited supply and demand curves when trying to explain "deadweight loss," but they also explain how prices are determined.
And since they're a core tool of economics, what better choice for a tattoo?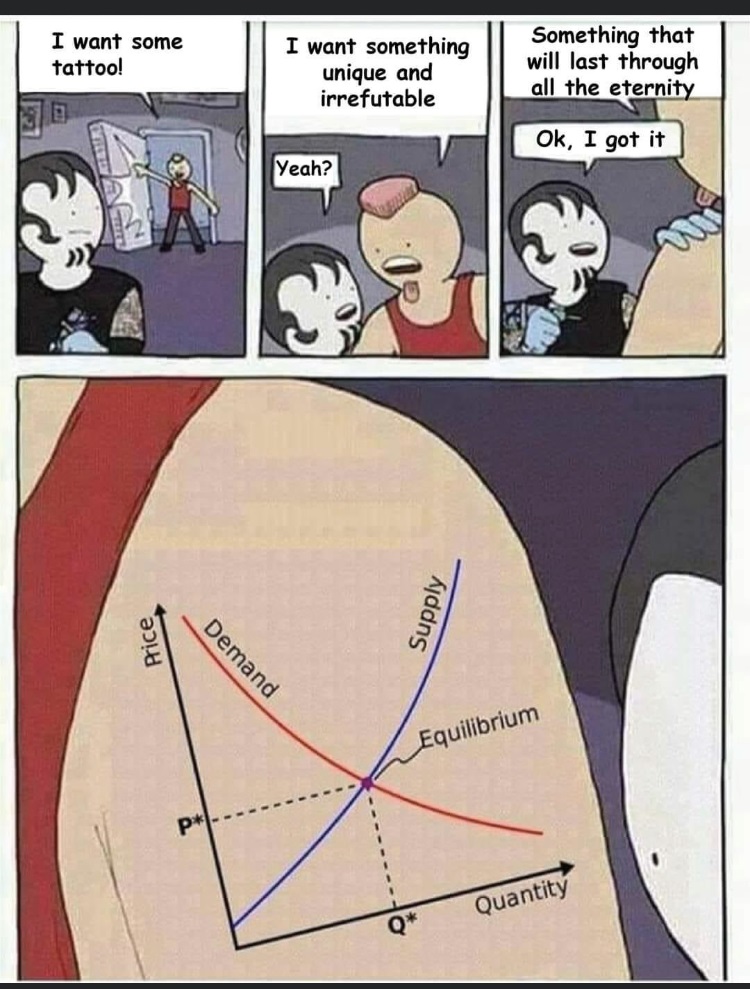 Our fourth item is about a company that is more worried about stakeholders rather than shareholders.

Last but not least, here's my favorite item.
It shows what happens if economists are very sinful during their lives.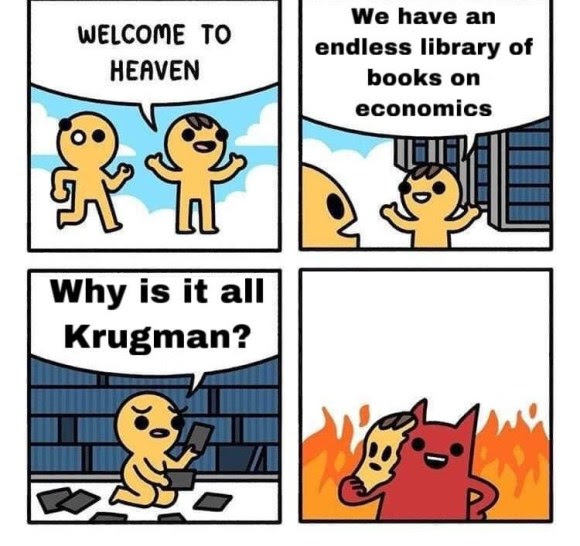 To be fair, while it's very common for Krugman to screw up, he's not always wrong.