Time for some more humor about America's most lovable minority.
We'll start with a guy who must have raided his friend's "jewelry box."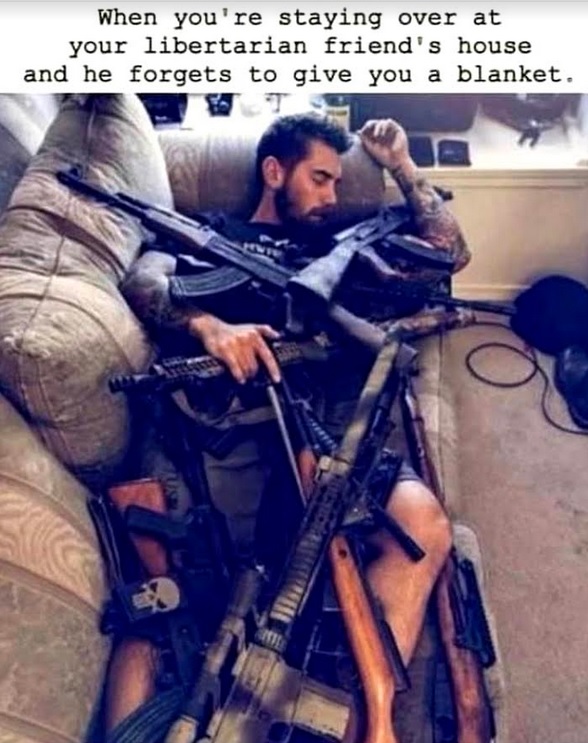 Next, libertarians were in favor of Juneteenth, and not just because slavery was an awful policy of government.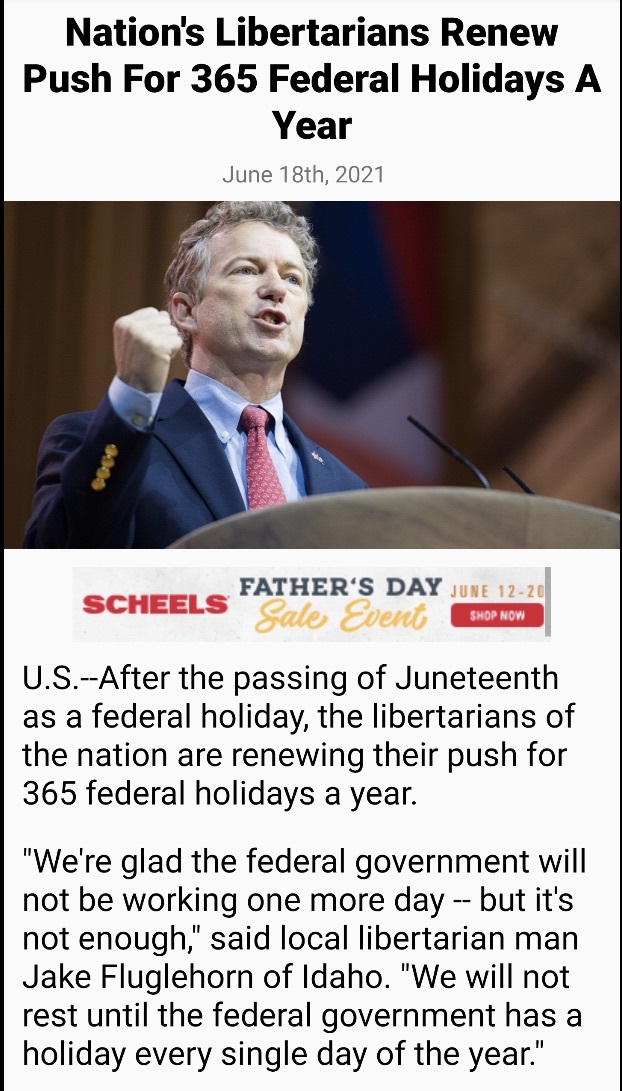 For our third item, the Babylon Bee has an amusing story about nine warning signs that your kid is becoming a libertarian. Here are the ones I especially liked.
You should be closely involved in your teen's life to make sure he doesn't suddenly start believing in freedom and personal responsibility. Make sure to constantly check for these…warning signs: …2. He asks for his allowance in Bitcoin. – Dogecoin can also be a red flag. …4. You check under his mattress and sure enough, he's been hiding the worst thing imaginable: a copy of Basic Economics by Thomas Sowell. – Talk to your kids about Sowell before it's too late. …6. You catch him texting girls "Taxation is theft." – Always check your kids' electronic devices so you can be alerted to these telltale signs of libertarianism. …8. You get a call from school that he got thrown out of economics class again for arguing with his teacher about the unsustainability of the U.S. Dollar and the failure of Keynesian economics. – Trouble at school might mean he's been radicalized by the Austrian school of economics. …9. He has no friends. – This is perhaps the surest sign of all.
Next, here's why people who pay taxes should be libertarians.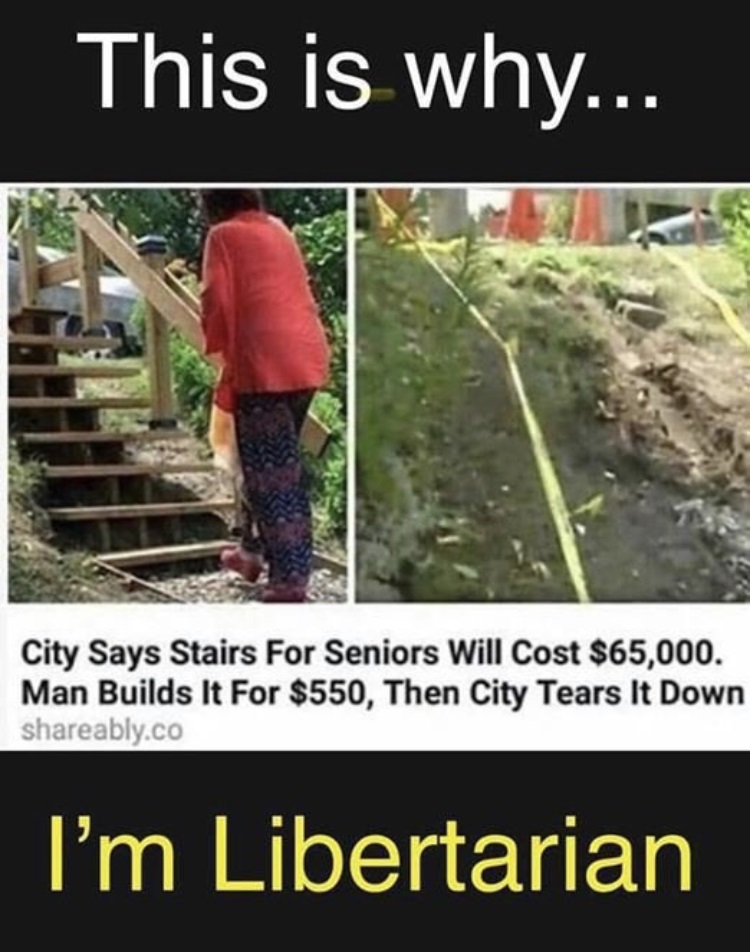 By the way, this isn't satire. I actually wrote about this example of foolish government back in 2017.
The only good news – at least for American readers – is that this example of waste is from Canada.
As usual, I've saved the best for last. Here's a worried left-wing parent dealing with a potentially rebellious child.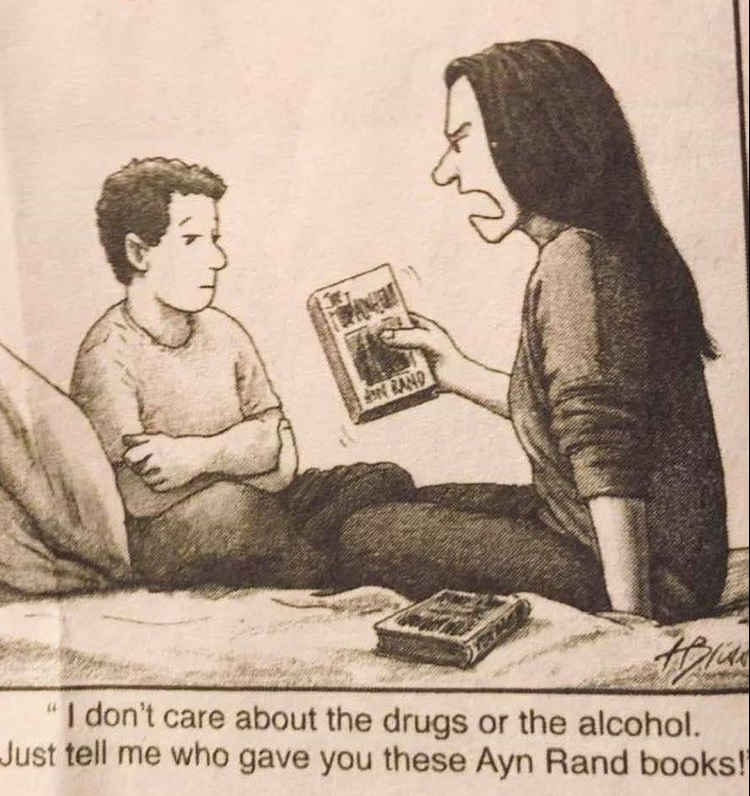 There is a debate about Rand's contribution to the cause of liberty. I'm not an Objectivist or a Randian, but I think everyone should read Atlas Shrugged.
In any event, there is some good Rand-themed humor.