As a wonk, I prefer serious criticisms of government that focus on excessive spending, punitive tax rates, and pointless red tape.
But since I've never grown up, I also appreciate humor that mocks government.
So let's enjoy a new collection of memes that target our overlords in Washington (these also apply to the politicians and bureaucrats in other national capitals, as well as those in state capitals and local government).
We'll start with this four-frame summary of government.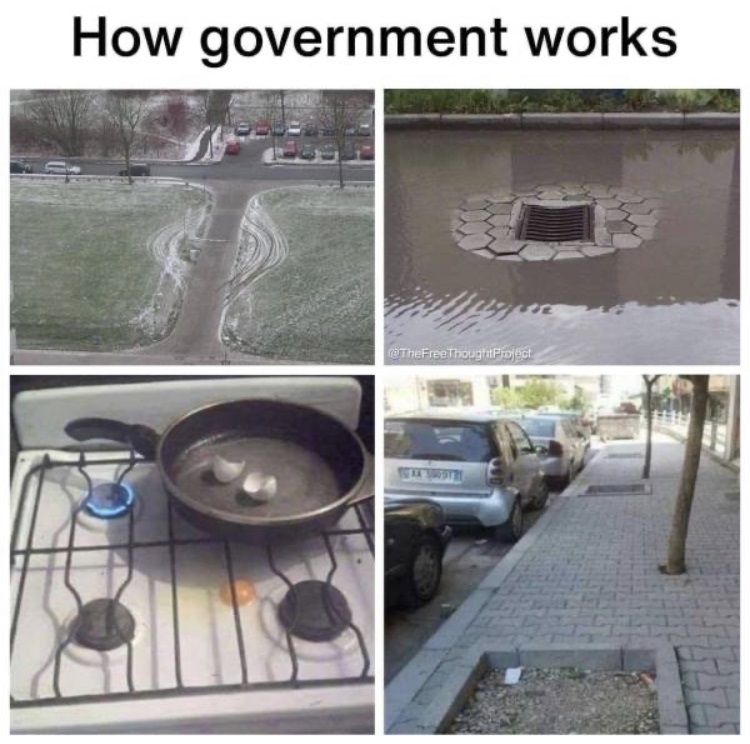 For our second item, we have a cartoon that shows how government creates a big wedge between gross pay and take-home pay.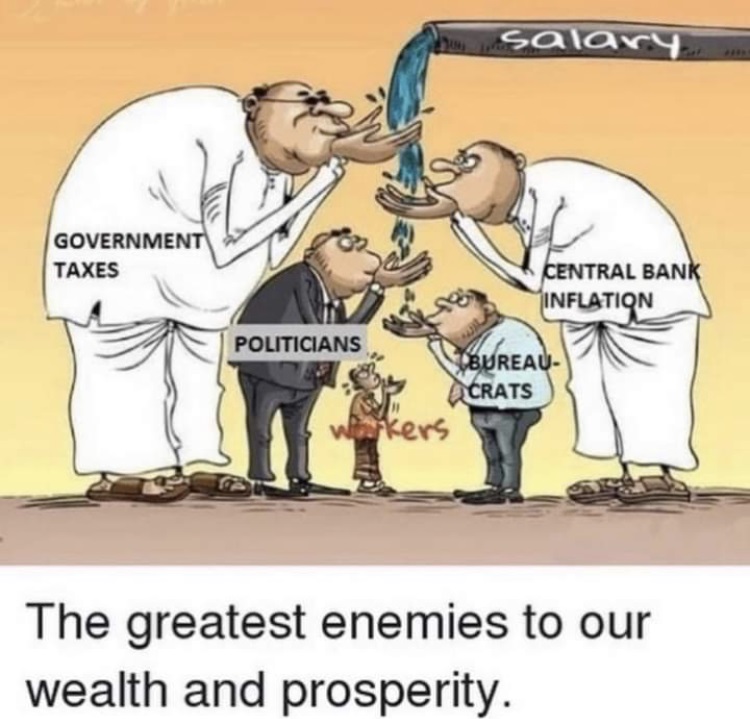 Needless to say, workers have less incentive to be productive in this system, which is why I often write boring columns about "deadweight loss."
Next we have some of the warning signs of an abusive relationship, and some clever person added a bit of wisdom underneath.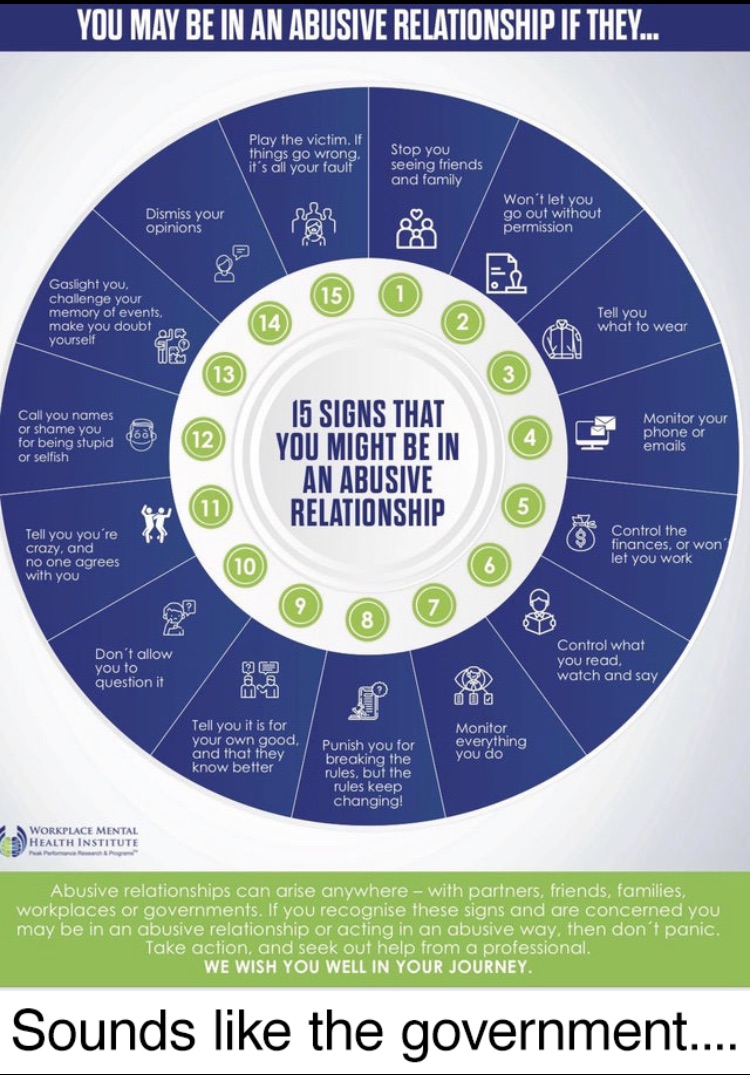 At first, I thought this was an exaggeration, but then I realized it wasn't difficult to think of a program or government activity that matches all 15 categories.
Our fourth item will make most sense to geology majors, but the rest of us can certainly understand the message in the final frame.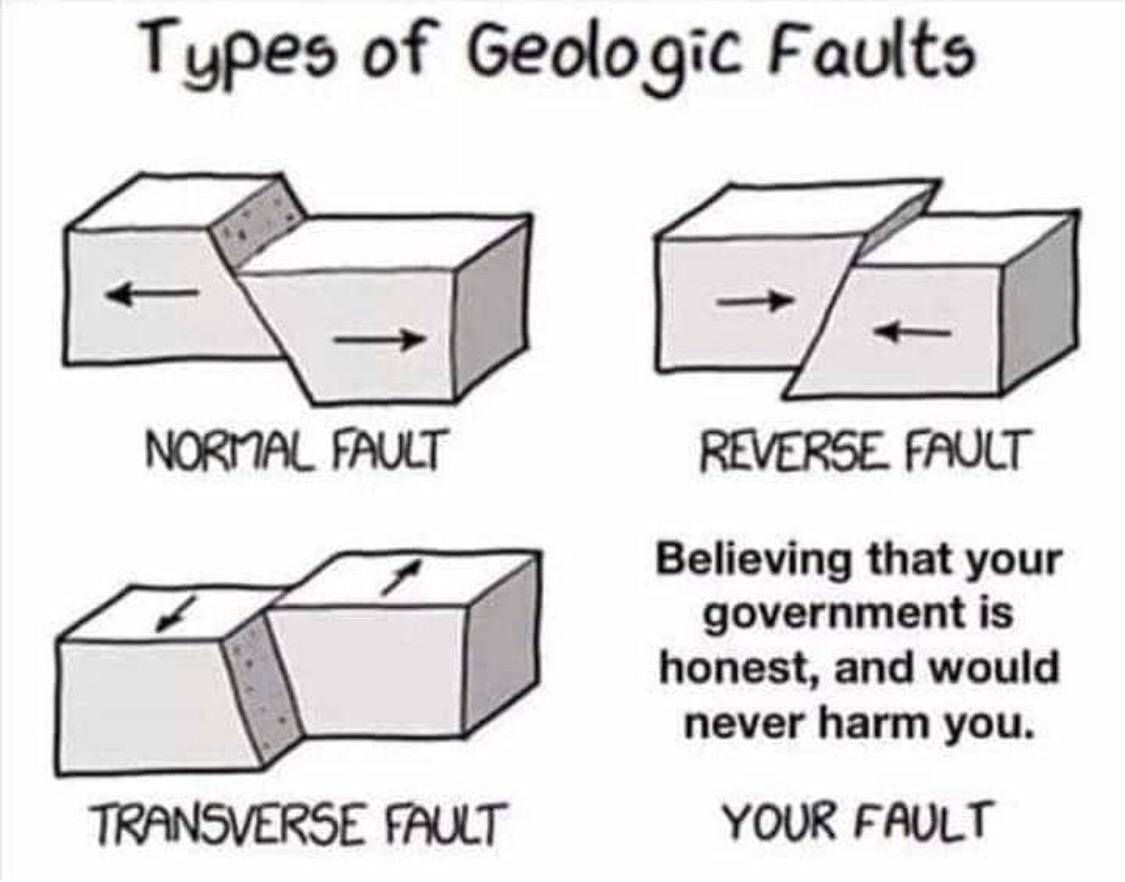 Indeed. Reminds me of Reagan's 9-word warning.
Last but not least, my favorite item in today's collection points out the eerie similarity between online scammers and political scammers.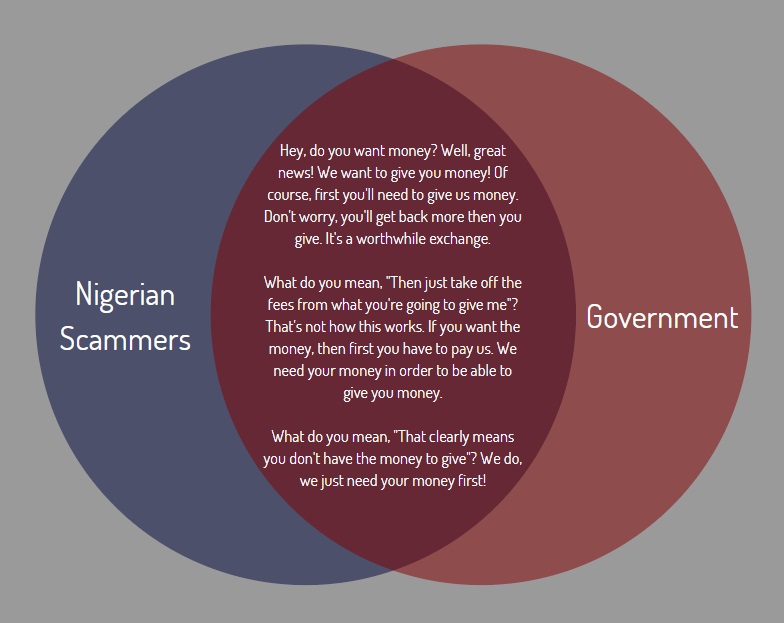 The moral of the story is that you've asked a very weird question if government is the answer.
Makes you wonder if the "ancaps" actually have the right approach.