I have three types of humor I periodically share.
Today, we're going to venture into "consolation humor." At least that's the best term I can think of for the following two memes, both of which show what happens when leftists suddenly grasp reality.
In our first example, a woman learns that envy actually is a negative personality trait.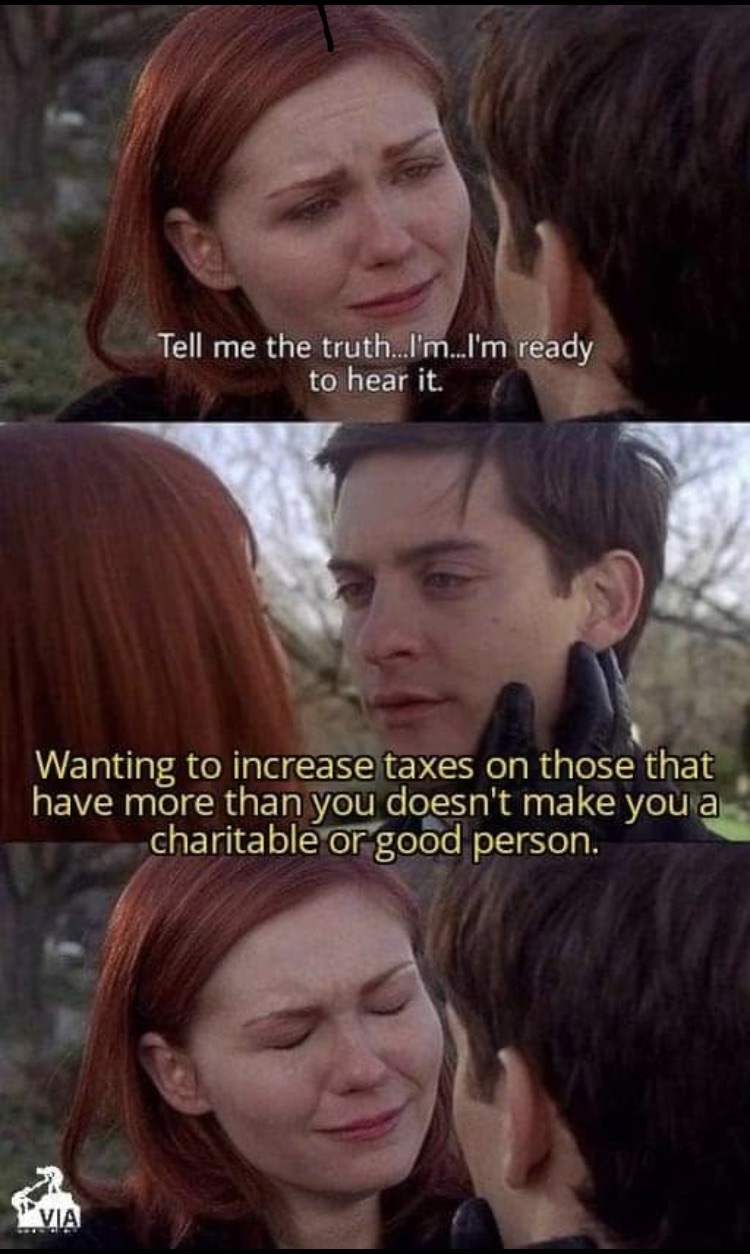 Maybe she'll also learn at some point that spending other people's money isn't compassion (another person needs to learn that lesson as well).
In our second example, a young woman is bereft after learning that there isn't a magic money tree to finance never-ending goodies from government.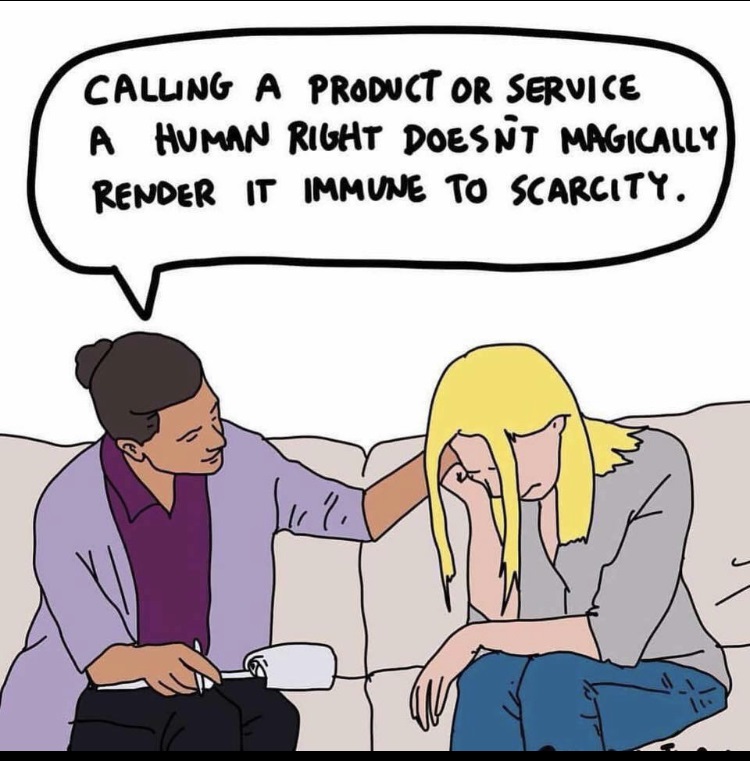 Maybe she should watch this video as part of her therapy?
P.S. This great cartoon from Chuck Asay shows what happens when people don't learn about scarcity.