After three columns on the topic in the past five weeks (see here, here, and here), I wasn't expecting to write again about school choice anytime soon, but this speech by State Senator Justin Wayne of Nebraska must be watched.
What a great idea! All politicians who vote against school choice have to send their kids to the crummy government schools in their states and districts.
That wouldn't be good news for hypocrites like Barack Obama (and his Secretary of Education), Elizabeth Warren,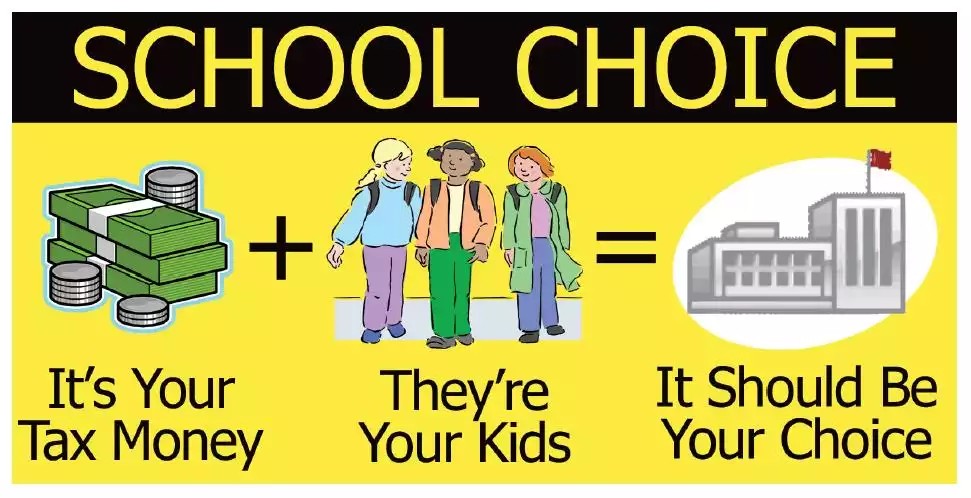 Democratic congressional candidates, and the head of a teacher union.
Heck, we could create a giant list of all the rich leftists who exercise choice for their own children while voting to deny similar opportunities for kids from families that don't have lots of money.
And this is why I'm overjoyed that we have seen a lot of progress on the issue this year.
And it's continuing. Here are excerpts from an editorial in the Wall Street Journal about recent steps to expand choice in Florida.
Florida already has among the most expansive school-choice offerings in the nation, and this week the Legislature expanded private-school vouchers to more families. …The bill increases the eligible household income cap from 300% to 375% of the poverty level—about $100,000 for a family of four—though it prioritizes households under 185%. The enrollment cap will continue to escalate by 1% of public-school enrollment annually, allowing roughly 28,000 new students each year. …One of the bill's biggest boons is extending scholarships to students already in private school. …Florida is a haven for overtaxed northerners, but it's also an education refuge for low- and middle-income families.
Also in the Wall Street Journal, Paul Peterson of Harvard has a column on how government lockdowns have created an opening for expanded educational freedom.
President Biden wants credit for opening up the nation's schools within 100 days of taking office. …The big news at the 100-day mark isn't school opening but the revival of the school-choice movement. …school-choice advocates have scored big victories around the country. Indiana enlarged its voucher program. Montana lifted caps on charter schools. Arkansas now offers tax-credit scholarships to low-income students. West Virginia and Kentucky have funded savings accounts that help parents pay tuition at private schools. Florida, a movement leader, has enlarged its tax-credit scholarship programs. Even Rhode Island Gov. Dan McKee promises to veto a moratorium on new charter schools. …The pandemic is the driving force. The failure of the public schools to educate children in the past year has angered parents and policy makers. …the loss of learning and social connectivity produced by school closures has been devastating, especially for low-income minority children. …Survey data show a rise in the level of support over the past two years for vouchers, charters and tax-credit scholarships. Political leaders sense a change in the public mood. After aggressive unions and bewildered school boards shut down schools for a year, the choice bandwagon has begun to roll.
Let's hope that choice bandwagon rolls further. It will be great for kids.
And, given the importance of quality education for competitiveness, it will be great for the nation as well.
P.S. I'm disgusted by the hypocritical politicians who send their kids to private schools while voting against school choice for the rest of us. But I'm even more disgusted – and baffled – that the NAACP opposes school choice when minority children have the most to gain.