It hasn't even been a month since I shared the most-recent collection of libertarian humor, but I've received so many clever items that it's time augment our collection.
Our first item is this cartoon strip about children getting drawn into the movement.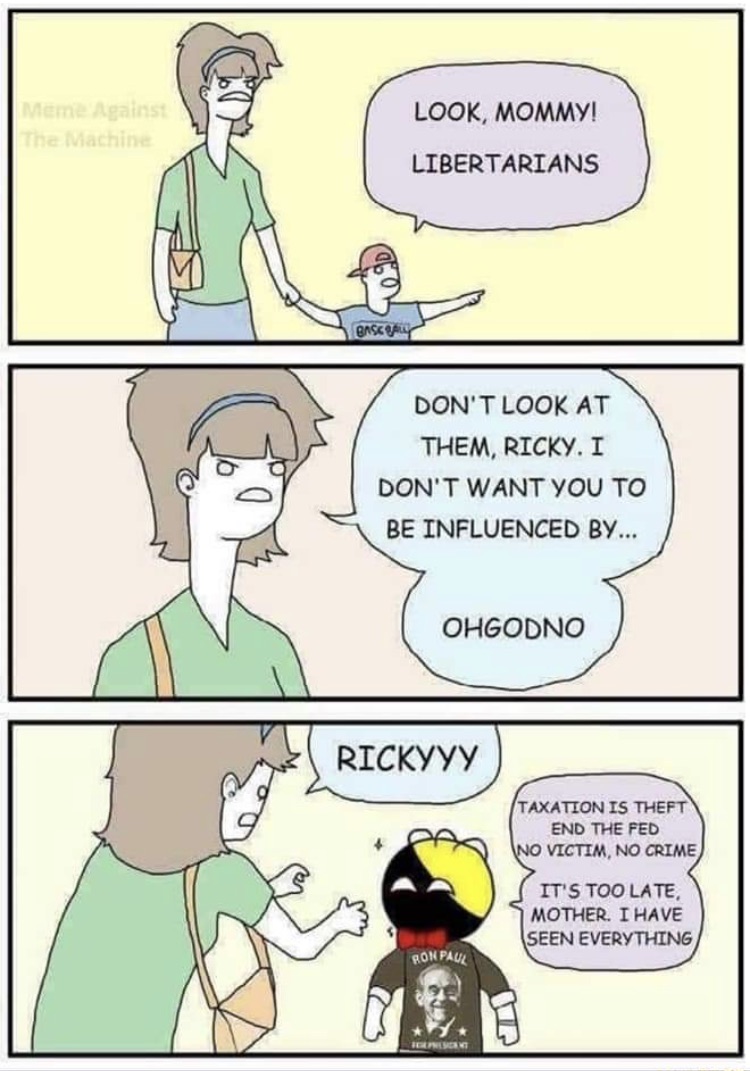 Speaking of children, the second item for today's collection is this story from the Babylon Bee.
…local mom Shirley Wood had a surprise when she picked up her three-year-old to tell him it was time for bed. "Am I being detained?" shouted the toddler at the top of his lungs, greatly befuddling Mrs. Wood. …Confused, Mrs. Wood did put him down and tried to figure out what was going on. "Oh, I've been teaching him libertarian principles," explained Mrs. Wood's husband, Fred Wood. …"Then you get him to bed." Mr. Wood approached Zach to try to non-violently persuade him to go to bed. "Hey, buddy. Seems like it's time to sleep now." "Can't sleep," replied Zach. "Fed still out there. Need to audit the Fed." …Eventually, Mr. Wood was able to persuade Zach to go to bed with the promise of reading him a bedtime story about cryptocurrency.
Having raised three kids, I can vouch for the fact that they are natural libertarians at bedtime.
For our next item, someone made the mistake of asking a libertarian about disdain for government. Nearly two hours later…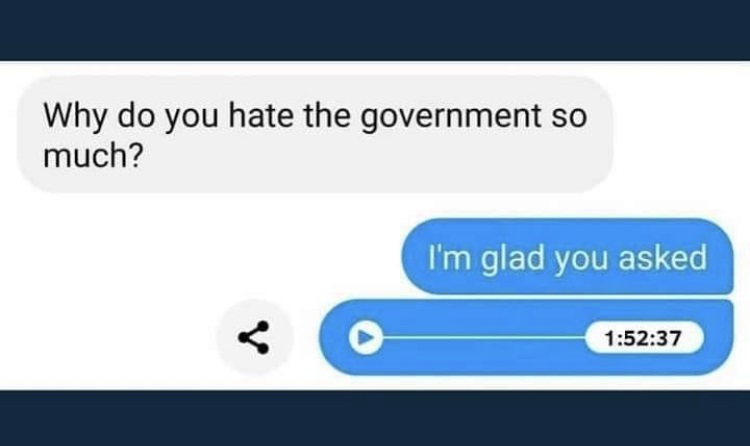 If you wonder why it takes so much time for a libertarian to explain the flaws of government, this primer from the Babylon Bee may give you a good idea.
Libertarianism is the only logically consistent political philosophy, and it's held primarily by crazy people. …The Bee is here to set the record straight once and for all about our weird, drug and Bitcoin-obsessed friends with this handy explainer. …Beliefs: It's mostly about wanting to smoke weed and run around naked while shooting guns in the air, we think. …Prominent proponents: Ron Paul, that weird guy who's always smoking weed in your drama class… Prominent critics: Republicans, Democrats, anyone who loves war and hates freedom. …Key texts: Atlas Shrugged (we think, no one's actually ever read it)… How do you spot a Libertarian? …look for guys carting around books from the 1700s and shouting, "AM I BEING DETAINED?!" at everyone from police officers to Arby's cashier
I've saved the best for last.
We libertarians think of ourselves as freedom fighters. In our Walter Mitty-style fantasies, we're waging big fights for big principles. That doesn't match our real lives.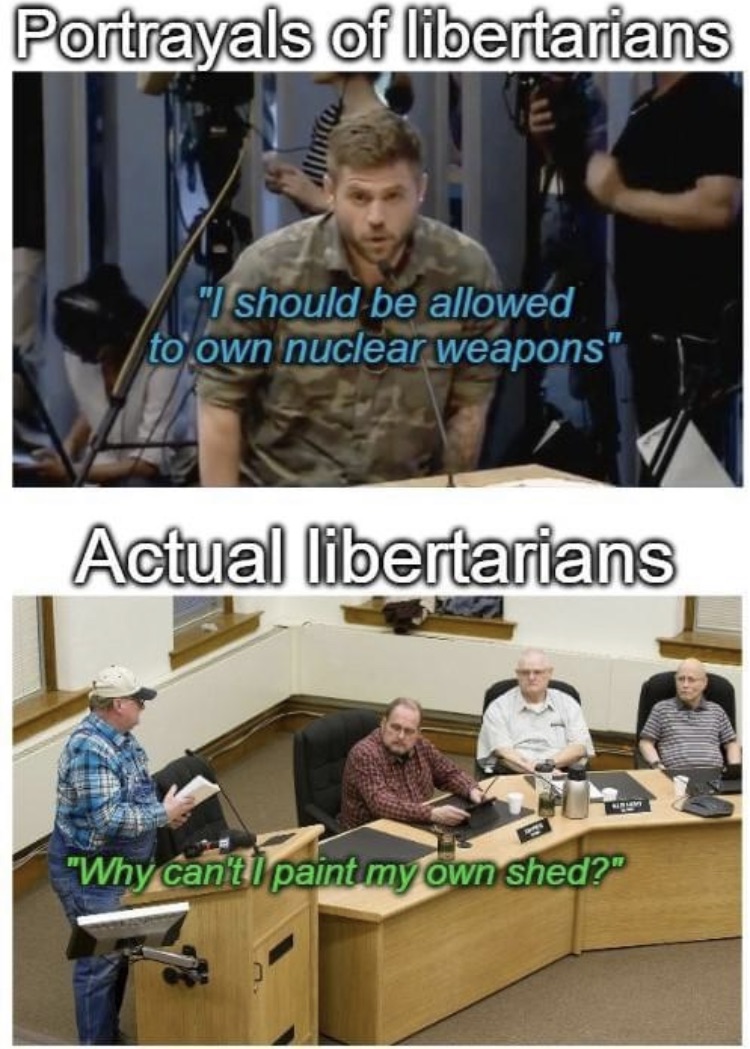 But, however dorky we are in real life, at least we have our own anthem.