In a new mini-documentary released by the Center for Freedom and Prosperity, I explain several of the ways that government spending hinders economic growth.
Feb 23, 2021 addendum: This screenshot from the video summarizes the various ways government spending can undermine prosperity.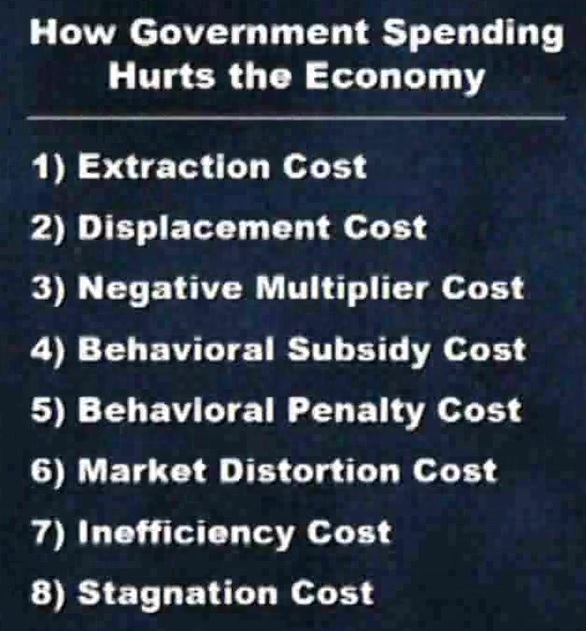 Costs #1 and #2 apply to every penny in the budget, as explained in the video.